Equipment
Shot Scope V3 GPS watch adds precision in a slimmer package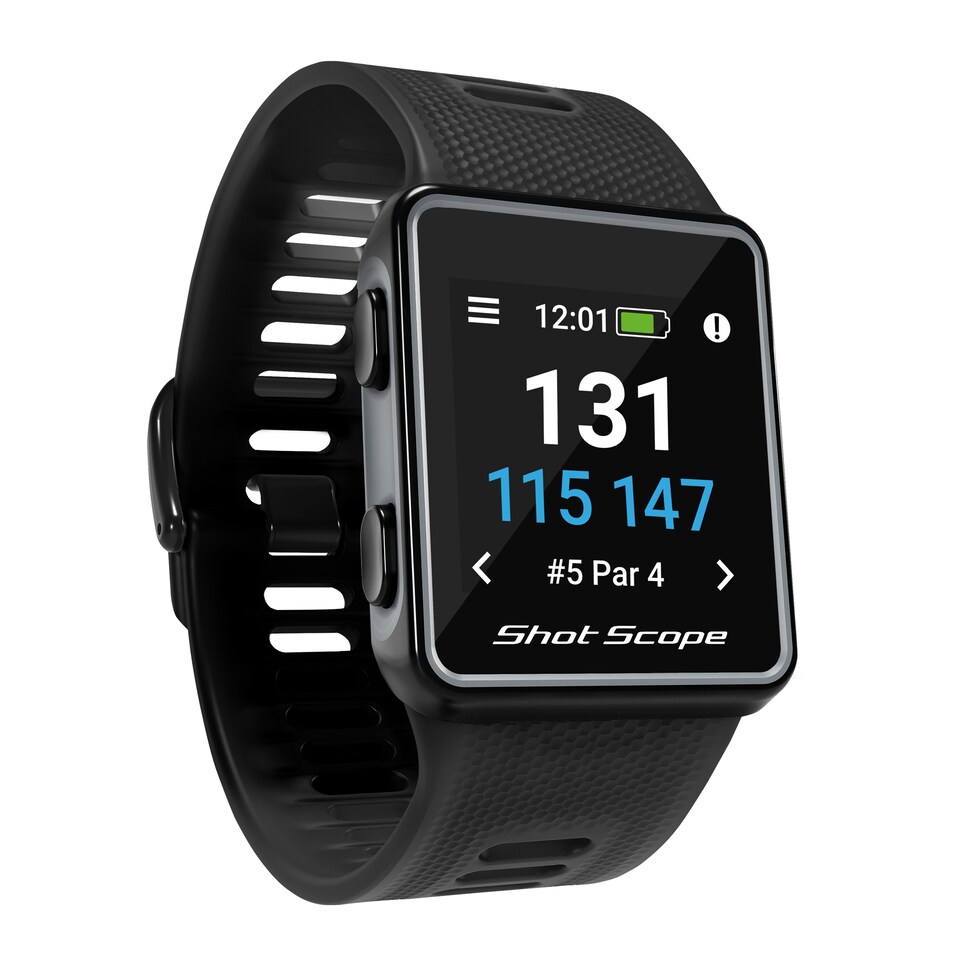 The Shot Scope V3 GPS watch accomplishes all the things you want in a technology sequel. The enhancements include better shot tracking capability, improved accuracy and a streamlined, yet more vivid display. In short, it does more with less.
A primary goal in the GPS watch environment is accuracy combined with unobtrusiveness. The Shot Scope V3 goes at those twin challenges by using a system that now communicates with two different sets of satellites in determining yardages (one set of satellites is typically more common). That change improved the accuracy from a couple of yards down to less than a foot. That means a greater likelihood that the V3 will record that greenside shot as a pitch from the rough rather than a bunker shot, for example.
But double the satellite connection didn't expand the size of the watch itself. Compared to its predecessor, the Shot Scope V2, the V3 features a larger visible screen with enhanced color but does so in a more compact size. The 34-millimeter screen and 10-millimeter thick base is smaller than an Apple Watch, for example. It weighs over 20 grams less than its predecessor, as well.
Similar to the V2, the Shot Scope V3 tracks shots through lightweight sensors screwed into the butt of each club. The sensors communicate with the strap to record each shot which club was hit and from where. That data is compiled on a digital dashboard (available via app or online that breaks down the users game across more than 100 statistical categories. That statistics package includes yardages for every club, as well as "performance averages," which uses algorithms to produce an average free of outlier data on extreme mis-hits. It also breaks down your game with distances and accuracy off the tee, into the green, short game performance by club and putting data, the latter gathering precise putting distances by pinpointing the hole location through the "PinCollect" feature. The dashboard also produces a shot-by-shot aerial display of the entire round.
The Shot Scope V3 utilizes the company's in-house course database of 35,000 worldwide courses. That database is controlled by Shot Scope so that changes to a course could be instantly and seamlessly uploaded within as little as 48 hours.
The Shot Scope V3, which also serves as a standard watch, is available at retail for $220 and comes in five strap colors. Its battery runs for 10 hours on a charge for golf mode. A standard GPS-only version watch (no shot tracking), the G3, sells for $180.