The Loop
Shorts have arrived on the European Tour -- and they are here to stay
Golf fans are well aware that Darren Clarke is the current leader of the European Ryder Cup team. But what they might not know is he's also the leader of a clothing revolution in pro golf.
At last week's EurAsia Cup, Clarke convinced the European Tour's chief executive, Keith Pelley, to allow players to wear shorts during practice rounds. To illustrate the steamy conditions in Malaysia, this was a photo of Clarke at the event's opening ceremony: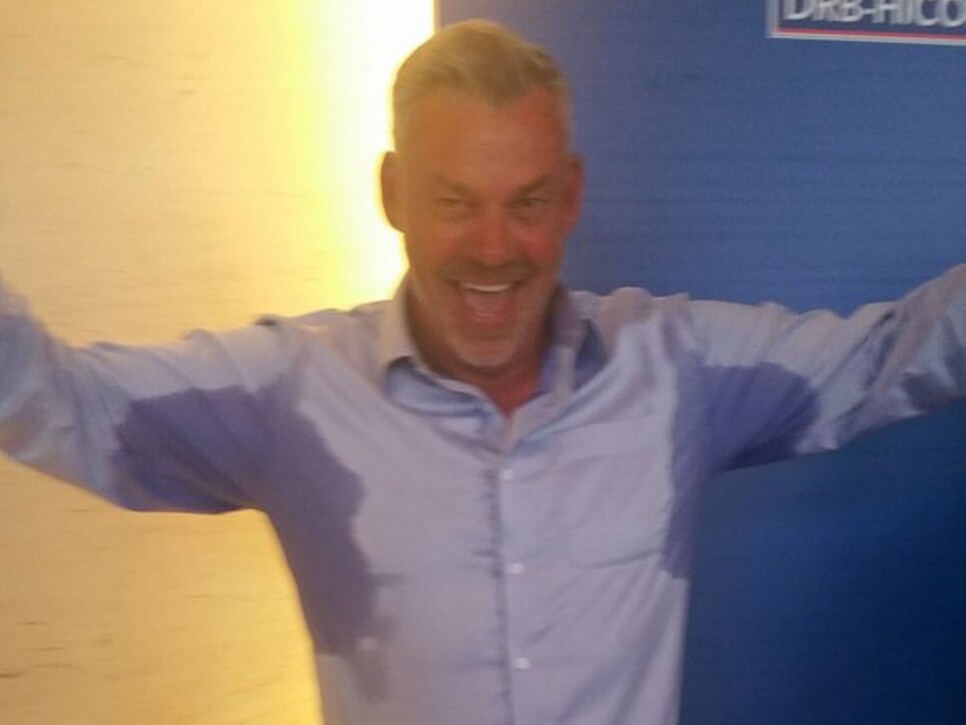 And apparently, the shorts movement has carried over to this week's Abu Dhabi Championship, where Clarke and Lee Westwood both wore shorts during Tuesday's practice round. According to Golfweek, the European Tour's tournament committee was going to further discuss the matter at a meeting Tuesday night, meaning shorts could be here to stay -- at least, on the European Tour. At least, sometimes.
Here's a look at the daring anti-pants rebel in action: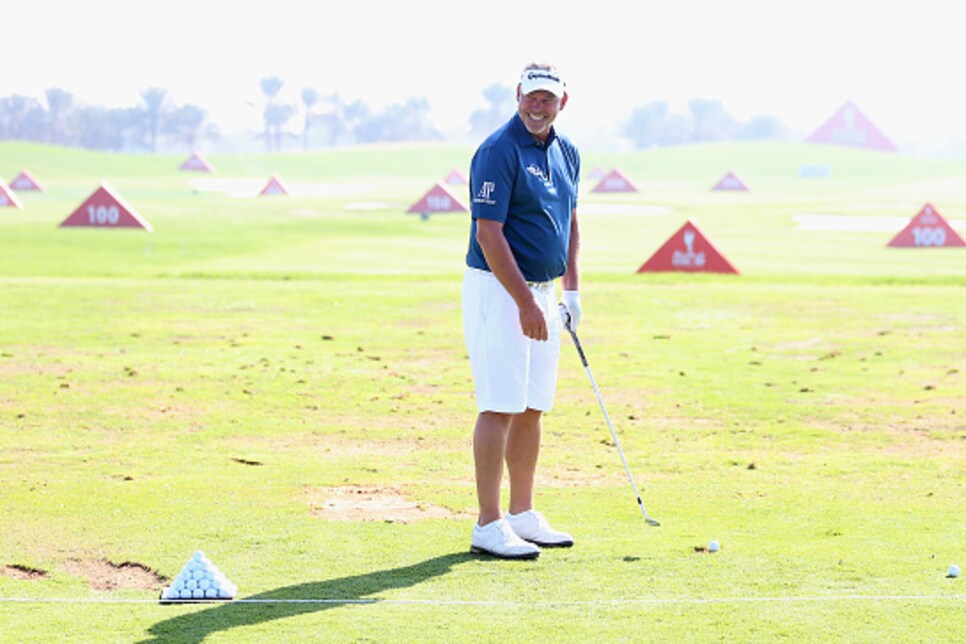 Ian Poulter, for one, is on board with the idea.
"It makes perfect sense to me," Poulter told Golfweek on Tuesday. "There shouldn't be a problem with us wearing shorts to practice. So I'll be baring my legs tomorrow. In fact, I really don't see a problem with wearing shorts during tournaments. I mean it is 2016."
With the shorts debate gaining traction, fellow European Tour pro Oliver Wilson looked to rally the people by taking the issue to the streets. That is, he posed the following poll question on Twitter:
And through four hours, 72 percent of the 704 votes had replied "yes," prompting this response from Wilson:
Huh? Does Wilson think golf fans are that evil?
Shorts are banned on the PGA Tour, although caddies are allowed to wear them, thanks to a rule change in 1999. That change was prompted by Garland Dempsey, a caddie for John Maginnes, suffering a heart attack at the '99 Western Open.
Hopefully, it won't come to that for a golfer on either of golf's two best tours, and that those in charge won't be afraid of some forward thinking on pro golf's dress code. Like Poulter said, it is 2016.
UPDATE: The European Tour officially decided to allow shorts in practice rounds at Tuesday night's meeting. Viva the shorts revolution!