News
ShopRite: Creamer makes her return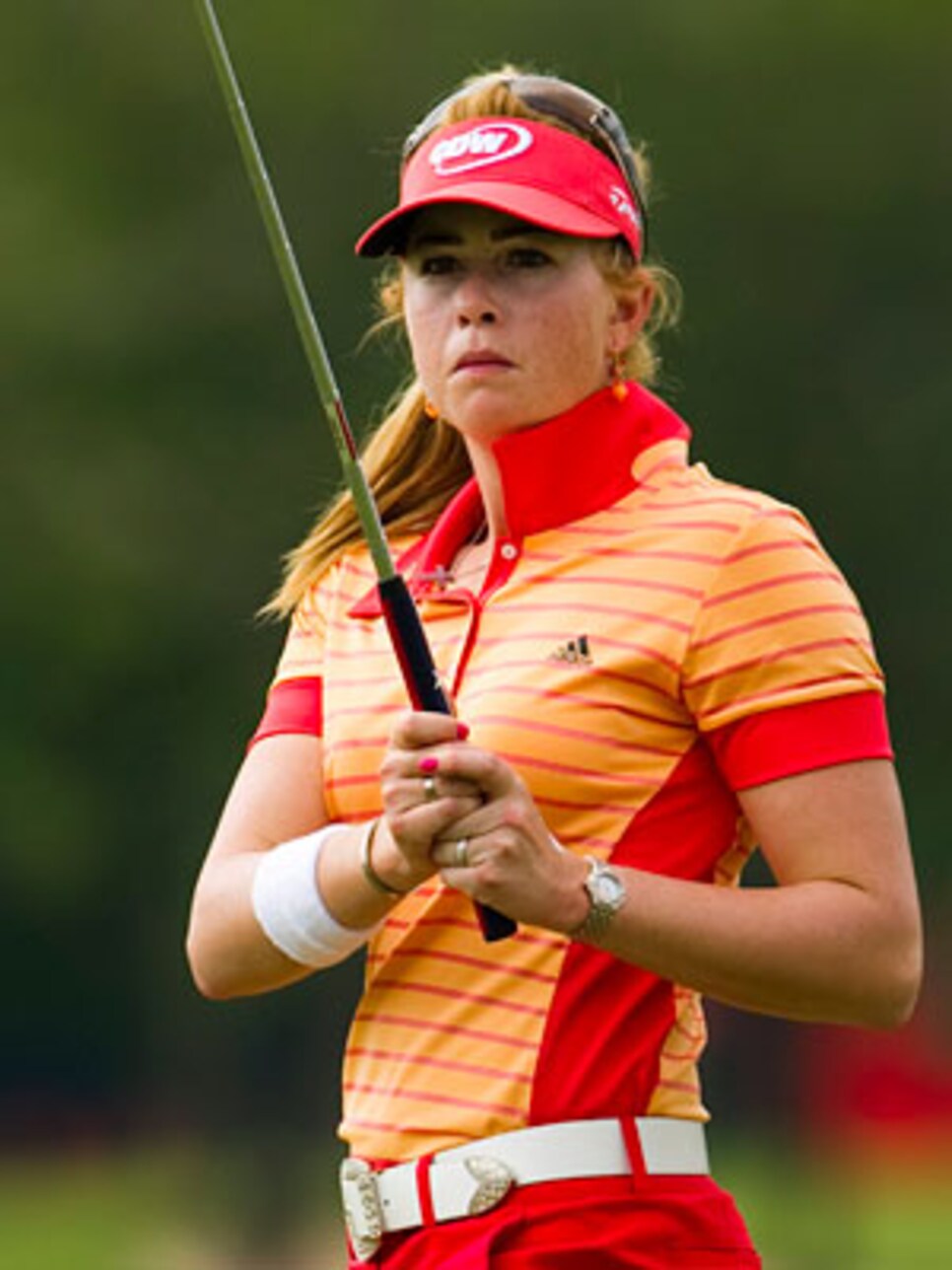 Paula Creamer, who makes her return today at the ShopRite Classic after a 16-week hiatus from an injury to her left thumb, will play a different game than she has during her six years on tour.
"Knock downs for me are very hard," said Creamer. "I can't quite work the wall as well as I used to. I've lost a considerable amount of distance off the tee, I'm probably 25 yards shorter than what I was...[and] I can't go after anything. I can't try and hit a hard 8 iron. Just gonna have to hit a little 7."
Creamer has played three full rounds since sidelining herself during the first round of the PTT LPGA in Thailand last February.
"On the 16th tee, I was 5 under through 15, and I hit a knock-down on the par 3 and I felt it pop or tear," said Creamer. "I just immediately went down on the ground and started to cry and played the last three holes in tears."
Doctors initially warned against surgery, putting Creamer through rehab and soft casts before realizing that nothing was working. So Creamer had surgery in March.
"I had my roller volar plate tightened up, reconstructed, and my tendon on the top of my thumb basically fell off the bone," said Creamer. "So it was a lot worse than what [the doctors] thought."
Creamer, who was in a cast for three weeks and currently gets four physical therapy sessions per week, only started hitting balls about twenty days ago, and knows that her greatest challenge this week will be staying patient and accepting that she's still recovering.
"I have to really watch the amount of balls that I can hit," said Creamer. "It's a whole new world right now...I can only hit about 45 balls. I have to save it everything for the golf course."
So what should we expect from Creamer, who almost won the ShopRite as a 17-year-old in 2004? The answer to that question is up in the air. We do know, however, that this round of competitive golf will be utterly unlike any other she's ever played. And that no matter how low she goes, every shot she hits will hurt.
"You're not gonna see [the pain] on my face, but inside, I'm dying inside.*"