The Loop
Shooter McGavin is still winning tournaments, is now officially the best villain ever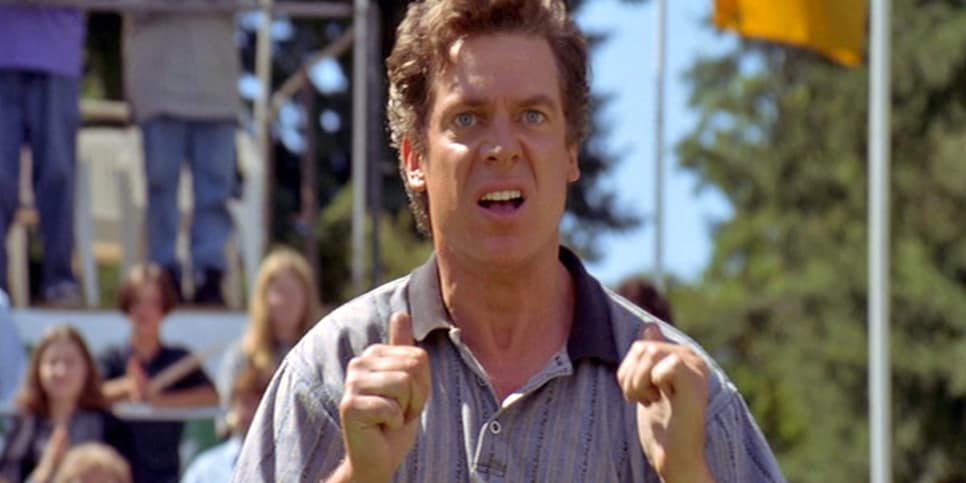 There are always a bunch of bracket-related features during March Madness, but one caught our attention this year. Barstool Sports did a "Tournament of Villains," and we're proud(?) to say a golfer won the whole thing. And it wasn't even close.
We can sense you scrambling to think of which golfer could claim such a title. Tiger Woods? Donald Trump? Was Hitler a golfer and you didn't know it? No, it was actually a fictional golfer who cruised through the bracket and cut down the nets -- or whatever villains cut down to celebrate. And it was a fantastic fictional golfer at that.
Shooter McGavin was the easy winner in the final, taking down controversial pharmaceutical executive Martin Shkreli with nearly 60 percent of the vote. Way to go, Shooter!
The Happy Gilmore villain was an 11-seed in the movies division (there were also divisions for TV, sports and "other"), but it became clear pretty quickly that Barstool's selection committee had underestimated his appeal. Shooter destroyed Rocky's Ivan Drago in the first round, then took down Jaws, Hannibal Lecter and The Joker to win his division. He then crushed Heisenberg, Walter White's alter-ego from Breaking Bad, in the Final Four before claiming Shkreli as his final victim. Shkreli topped NFL commissioner Roger Goodell in the other semifinal, so you know the competition was stiff.
This is the latest proof of the staying power of Happy Gilmore, which celebrated its 20th anniversary in February. The popular @ShooterMcGavin_ Twitter handle -- which is not affiliated with the actor who played the role, Christopher McDonald -- helped along the way by encouraging people to vote.
Shooter kept it classy in his victory speech, though, thanking his supporters and dedicating the win to Chubbs. It may no longer be "Shooter's tour," but his legend lives on.