The Loop
Shoes that Hogan would have worn
Clearly, the new Honors Collection golf shoes from Allen Edmonds aren't for everyone, notably the cost conscious. But aficionados of tradition, or the old FootJoy Classics, the Honors Collection, they would have to admit, is special.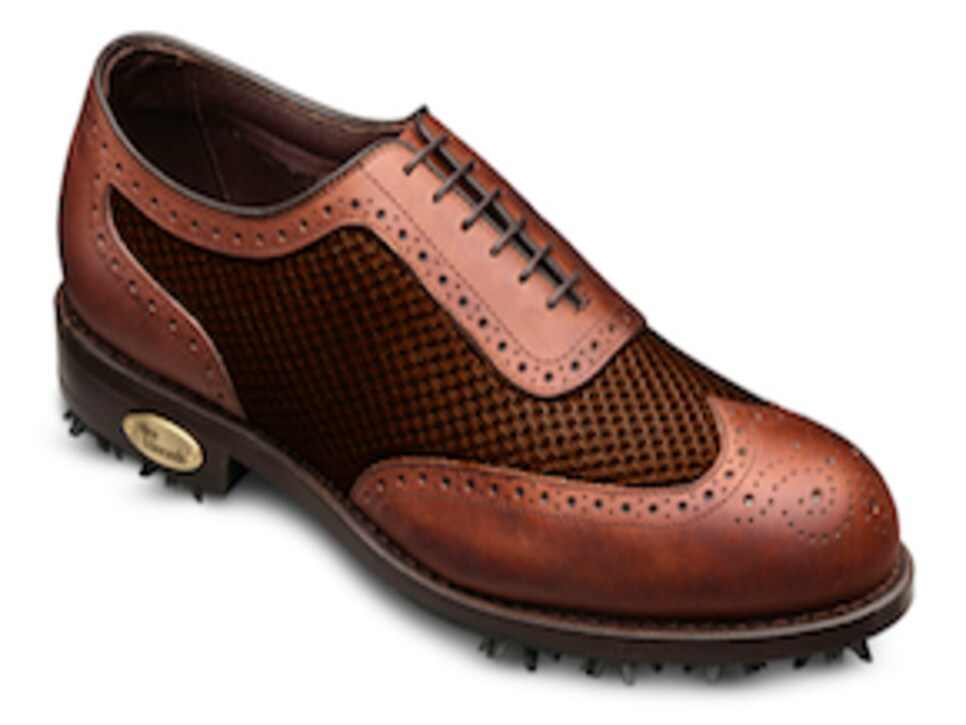 To help spread the word, Allen Edmonds has enlisted the aid of a man who exemplifies tradition, Ben Crenshaw, who will wear the product in competition.
The Honors Collection features five models -- the Links (a spikeless teaching shoe), the Double Eagle (shown here), the Redan, the Mullen and the 1-Up.
Allen Edmonds calls itself the Great American Shoe Company. It was founded in 1922. The Honors Collection is hand-crafted in America and will be available on March 28. They will sell for an introductory price of $295 until April 10, at which point they will have an MSRP of $345 (except for the Links, which has a price of $245).