The Loop
Shoes that bring you closer to the earth
They're light (11 to 13 ounces, depending on size), close to the ground (2.5 millimeters separate the foot form the turf) and, maybe best of all, finally available to the general public.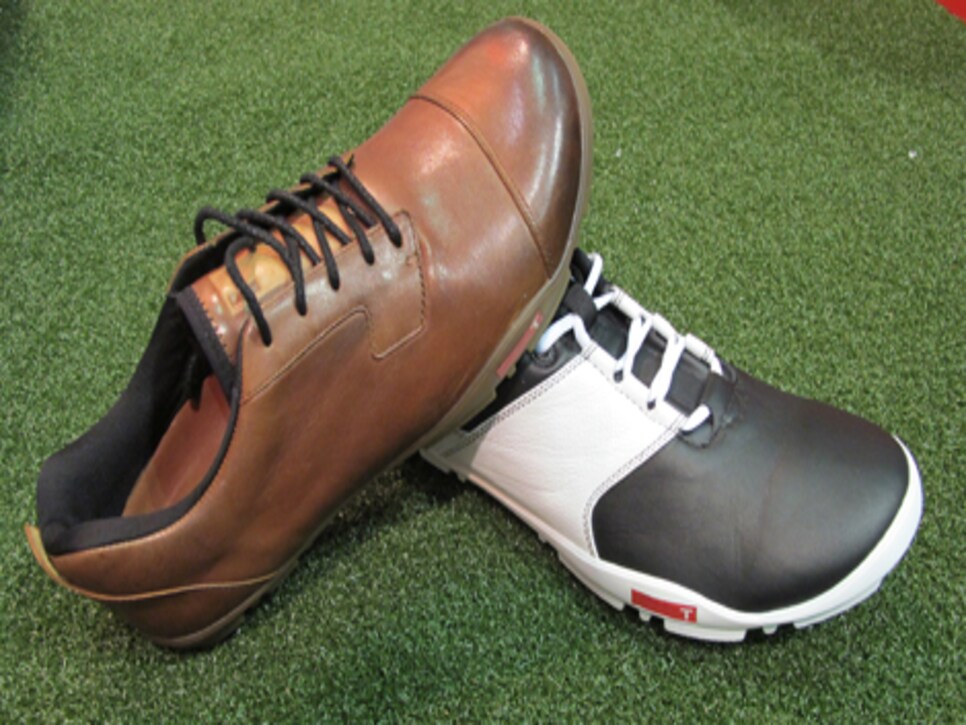 The shoes feature an extremely thin sole, which brings the foot 10 centimeters closer to the turf typical golf shoes, the company says.
The black/white shoe costs $159, the brown leather one costs $199. The black/white is out now, and the leather will be out in the spring.