News
Shin wants her No. 1 ranking back
PITTSFORD, N.Y. -- Most people who undergo emergency appendectomy surgery take a while to recuperate. They may be back on their feet after a few days, go for short walks in a couple of weeks and begin mild exercise a month or so later. Former Rolex Rankings leader Jiyai Shin was seen strolling the golf course at the LPGA State Farm Classic the day after her surgery two weeks ago, and she's back in action at the LPGA Championship this week, a mere 14 days later, turning in a solid 72-70 in her first two rounds to take a tie for 10th at -2.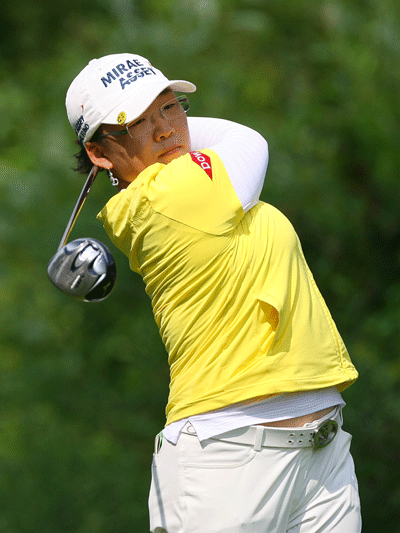 **"I feel much better now than then," Shin concedes. "It was a really shock for surgery. I thought I had a really good shot and was ready to play at the State Farm, but unfortunately I had [to have] surgery and I took off about two weeks at home. When I was at home, it was very comfortable, but so boring because all of the time sitting and just watching TV. But I feel good right now so I'm here."
Shin likes the Locust Hill course; she is the "other" defending champion at this week's event thanks to her win at the 2009 Wegmans LPGA tournament here. "I have a good memory on this course," she says.
When asked if she wants her No. 1 spot in the Rolex back after Ai Miyazato took her from it while she was sick, Shin says "Of course. I'm going to try."
Miyazato shot a 1-under 71 Friday to get back up to T-49 after a miserable 4-over start Thursday. But both Miyazato and Shin might be powerless to stop Cristie Kerr from winning this week's trophy. If Kerr does, there's a possibility she could pass them both and take over the top spot in the rankings.