The Loop
Shida perseveres to win inaugural David Toms Award
Billy Shida said he was humbled after learning he had been selected the first recipient of the David Toms Award, a new honor created by Golf Coaches Association of America and the David Toms Foundation to be given annually to a men's collegiate golfer who has overcome adversity to achieve collegiate excellence.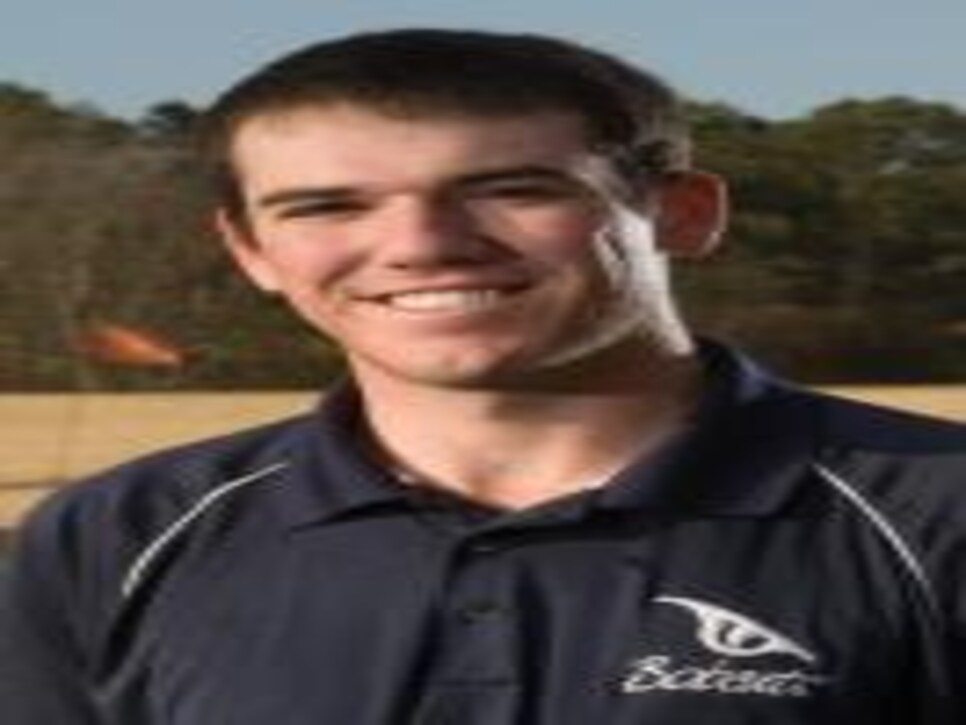 That said, Shida, a 22-year-old junior at Georgia College, is a humble young man to begin with. After being diagnosed with Lyme disease in August 2008, then learning that it had progressed into chronic Lyme disease in March 2009, Shida kept the extent of his illness to just his family and coach.
"I didn't want someone to feel sorry for me," Shida said. "Especially around my teammates. I never wanted the attention for it. If it did come up, I would down play it."
Still the disease's debilitating effects—achy joints, pounding headaches, unforgiving back pain, bouts of lethergy—made everyday life difficult and competing on the golf team sometimes unbearable. Through it all, he managed to compete in 12 tournaments during the 2008-09 season, his sophomore year, and post a 74.5 average.
To treat his illness, Shida took large doses of Tetracycline, an anti-bacterial medication that came with a restriction for just how long he could be exposed to the sun. On even a cloudy day, he needed to wear 70 SPV sunscreen to keep from getting burned. Suffice it to say, his time on the golf course had to be rationed.
Starting last fall, however, the treatments began to pay off. The pain started to subside and Shida's energy returned. Doctors told him in November that the disease had gone into remission.
"I feel so much better," said Shida, an accounting major who has maintained a 3.0 GPA despite the illness. "The back pains are 100 times better. Being a golfer you still sometimes get aches and soreness, but it's hard to describe how much better I feel. The pain I went through … some days it was difficult to just get around. Since it went into remission, I haven't had to deal with the back pain. It was something that's not on my mind anymore."
Shida takes an assortment of herbs daily to treat minor discomfort and serve as a preventative measure should the disease recur. During his worst times, Shida leaned on family to help him get cope. Additionally, he credits Jimmy Wilson, Georgia College's men's coach, for being a mentor and trusted friend.
"Jimmy went to a few doctors appointments with me," Shida said. "He's the ultimate encourager."
Wilson was also there when Shida was a freshman and struggled to deal with the separation of his parents (they have since reconciled), a personal matter that caused Shida to be distracted on the course, so much so that he wondering whether he wanted to play the game any more. In the midst of being treated for Lyme disease, Shida also had three swollen lymph nodes removed from his neck. While there was initial fear of a potential cancer threat, it thankfully was not the case with the nodes testing benign.
A Christian, Shida contends that his faith helped him ultimately persevere through all the troubles he has faced. "Everything happens for a reason and I truly believe that," he said. "Turning to my faith, I know I was healed through the hands of God.
"I've learned to really cherish the health that I do have," he continued. "I know how it feels to struggle to get up in the morning and [when] it hurts to swing a club. My entire outlook on life has been altered because of all this. I like to say I'm a better friend, a better person, and it's made me a more mature individual."
Still, he has summer golf to look forward to, with local qualifying for the U.S. Open set for next Monday. "I haven't been able to do this in two summers," says Shida, his illness having kept him off the course when not in school. "I'm looking forward to playing."
When he does, Shida will also have a new fan following him.
"Congratulations to Billy for winning the award," said David Toms. "He has shown a great deal of perseverance to overcome illness and other personal issues to not only excel on the golf course but in the classroom as well. He is a great role model for a lot of his peers in collegiate golf. I know great things are ahead of Billy in his future, and I wish him the best."