News
Shean struggles, but will likely make cut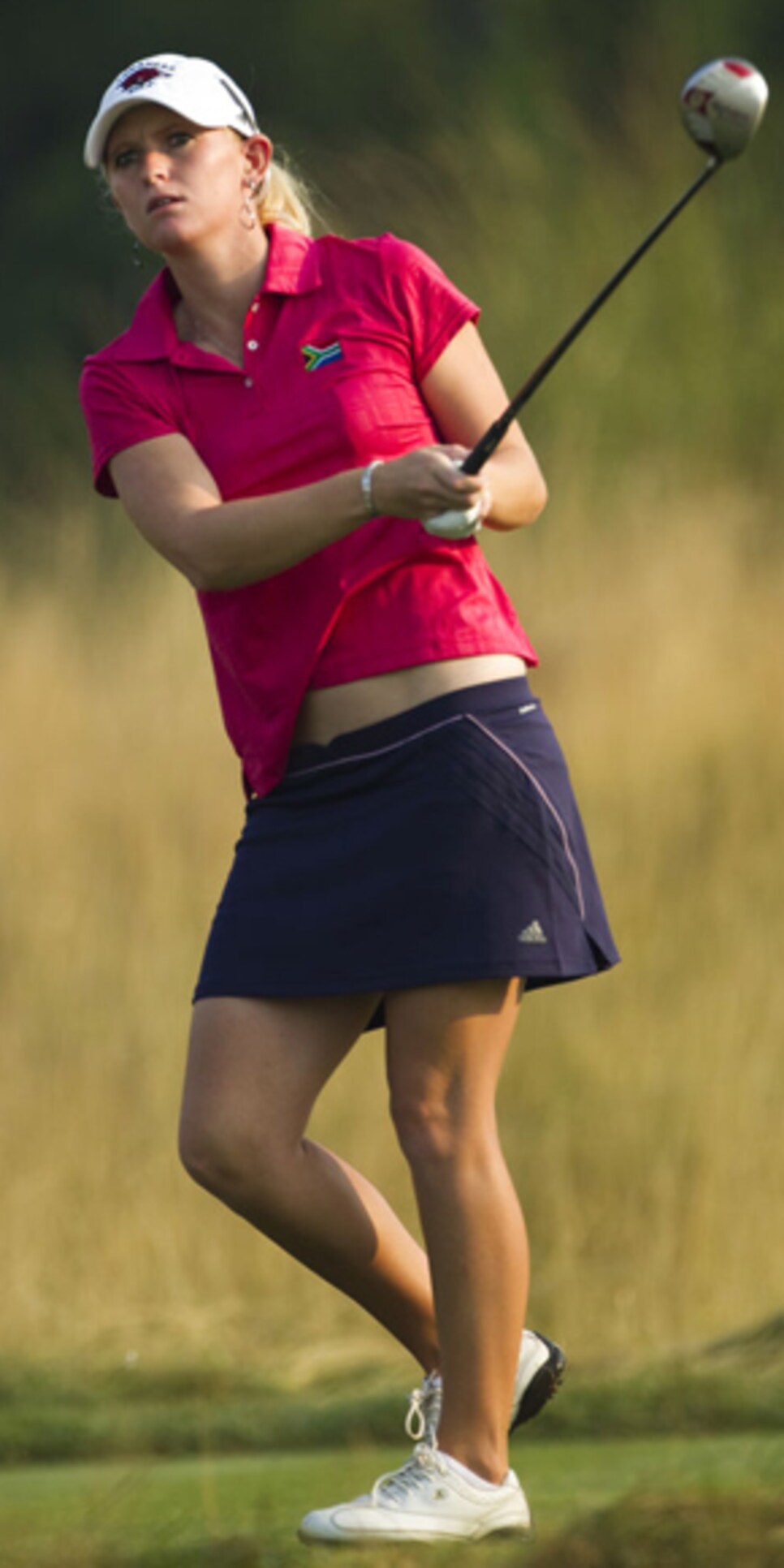 Such is the case with Kelli Shean a 22-year-old South African amateur who plays her golf out of the University of Arkansas. Shean won a ton of hearts with a one-under-par 70 on Thursday over a brutally difficult Oakmont - one stroke off the lead - and was even more charming with the classy way she handled her 79 on Friday.
"t was a lot tougher out there, obviously," she said after her round Friday. "You know, I wasn't driving the ball as well as I was yesterday, and yesterday I made an extra couple of putts. But, you know, I mean, basically I just didn't drive the ball as well as I did yesterday.  I'm probably the only player who hit 14 twice today; I'm pretty sure of that."
Shean, who was in the first group off No. 1 Friday at 7 a.m, struggled early making bogeys on No. 1 and 3, but stayed patient and, until a final-hole double bogey, avoided disaster, in because of the calming influence of her caddie/boyfriend Chandler Rackley. What Rackley lacked in experience as a looper - watch those shadows across the hole, dude - he made up for by being an understanding voice of support.
"He's pretty important to me," Shean said. "He's just made me love life ever so much more and everything. I have the best time of my life out there, so he's really important to me. I love him a lot for that." The body language between the two on the course is fun to watch - just pure joy.
Shean is a product of the Ernie Els Foundation and playing her first U.S. Women's Open on the same course where Els won his first major championship - the 1994 U.S. Open - has a special meaning.  "I was like, 'Oh my gosh, that's awesome!'" she said of her reaction when her mother told her Els won at Oakmont.
The good news for Shean is that even though she struggled in the second round, her seven-over-par 149 will easily make the cut and she will get two more rounds at Oakmont. And believe me, Oakmont is a learning experience.
"You know, playing tomorrow I'm still gonna stick to the game plan.  I honestly believe I have a very good one, and I'm just gonna enjoy it. I mean, I'm an amateur.  It's not like I can take any money home or anything like that, so I'm just gonna go out there and take all the experience and the memories as the prize of making it this weekend."
And believe me, Oakmont is a learning experience.
(Photo provided by the USGA)