The Loop
Shasta Averyhardt financing LPGA bid via GoFundMe, itemizes expenses (it isn't cheap)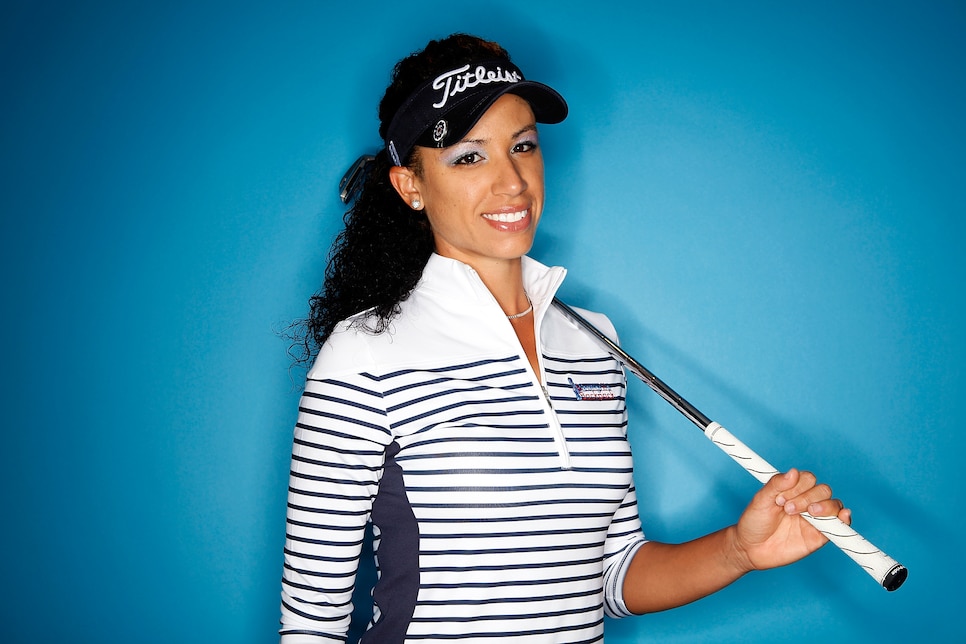 Aspiring professional golfers frequently turn to GoFundMe to help finance their quests, and those who do usually just throw out a number they're looking to raise.
In the case of Shasta Averyhardt, a former LPGA player seeking to finance her return to the tour, she has itemized her expected expenses for the second stage of the LPGA Qualifying Tournament Oct. 19-22 at Plantation Golf and Country Club in Venice, Fla.
The bottom line: It isn't cheap.
LPGA Q-School Stage Two Entry Fee: $3,000 Caddie Fee: $2,000 Practice Rounds: $45 x 2 golf courses $90 Yardage Book: 2 Courses X $30 $60 Hotel: $85 average per night X 7 nights $595 Gofundme 8% Transaction Rate: $460
The total is $6,205 (though she listed $6,210 and is hoping to raise $6,200). As of this writing, she had raised $3,000. Her GoFundMe page can be found here.
"Golf is so damn expensive and trying to do it without outside help is impossible," she wrote on her Facebook page. "I mean unless your family is rich and that's just not the case."
Averyhardt, who missed the cut in all seven LPGA events she played as a member in 2011, also turned to GoFundMe to raise $6,200 for the first stage of the qualifying tournament and raised $6,515. And if she advances to the final stage of qualifying, she'll need another $1,500 stake just to pay the entry fee.
It is worth noting that she is playing for a cause besides her own.
"Earlier this year, I partnered with the Women of Color Golf Organization based out of Tampa, Florida where their mission is to promote and facilitate the inclusion of minority women and girls into the game of golf," Averyhardt, a native of Flint, Mich., wrote.
"Sometimes you take on the role of being a role model whether you want to or not. I in fact want too. I want young girls that are traditionally unlikely to pick up the game of golf to see that it is a reality no matter where you grew up, what college you attended or the pathway to get there."