News
Shanshan Feng wins back-to-back, projected to become China's first World No. 1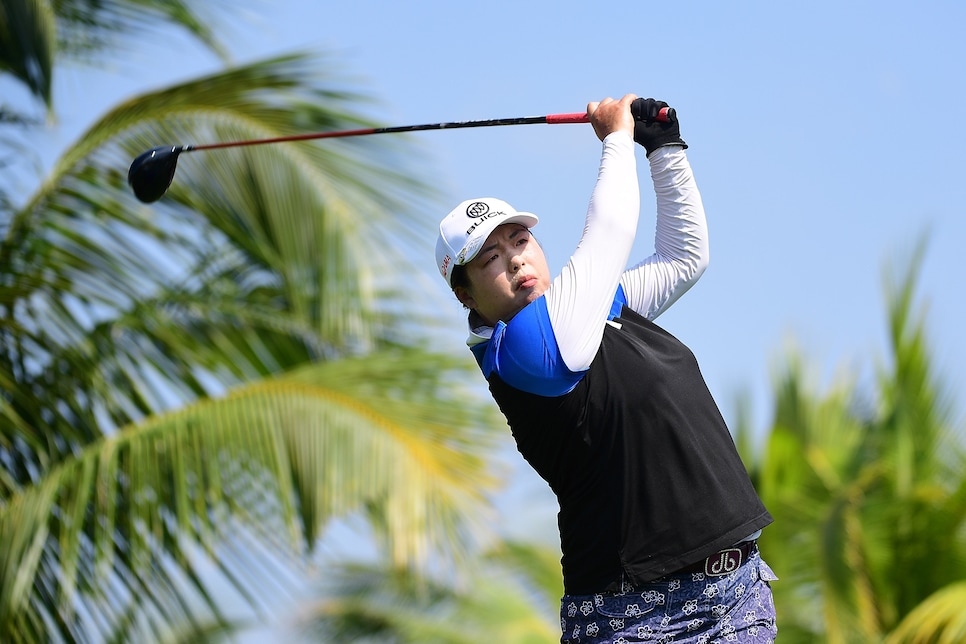 No player carries more momentum into next week's LPGA Tour season finale than Shanshan Feng. With a closing 70 on Saturday at Blue Bay LPGA event in her native China, the 28-year-old won for the second straight week, becoming the first player to claim back-to-back titles this season on tour.
Feng's nine-under 279 at Jian Lake Blue Bay Golf Club were enough to hold off runner-up Moriya Jutanugarn by one shot. There was a moment of drama on the final hole, when Jutanugarn had a birdie opportunity to force the tournament to extra holes. But it lipped out. Feng then holed her par putt and hoisted the trophy.
"I was a little bit nervous, even shivering," Feng said of that final putt. "And once that was in and I was the champion, I was so delighted."
This is the 28-year-old's ninth win on the LPGA Tour and third of 2017 (only I.K. Kim has as many victories this season). When the Rolex Rankings are calculated on Monday, Feng is also projected to become the No. 1 player in the world, the first Chinese golfer (male or female) to do so. Knowing the win that boosted her into the top spot came in her home country makes the accomplishment all the more special. When reporters told Feng she'd be in the No. 1 spot at the beginning of next week, she asked them if they were sure.
"I'm really, really excited and very proud of myself, and I think it's special because I won this tournament to become World No. 1," Feng said. "I finished first in China, so I actually claimed the world No. 1 in front of all the people at home. So I'm really happy about that, and I hope all the Chinese are going to be watching me and the Chinese can play golf. Hopefully there will be more Chinese getting on the tours and more world No. 1s coming up from China."
Becoming the best player in the world makes what was already a good season a great one for Feng. Since the U.S. Women's Open in July, Feng has six top-five finishes and eight top-10s in her last 10 starts.
"I just want 2017 to keep going," said Feng said. "A never-ending 2017, that would be great."
She'll be taking this momentum of these two wins into the final event of the year next week, the CME Tour Championship in Naples, Fla., where there is a $1 million bonus on the line.