ANA Inspiration
Shanshan Feng finally resurfaces, 16 months later, and reintroduces herself with an opening 67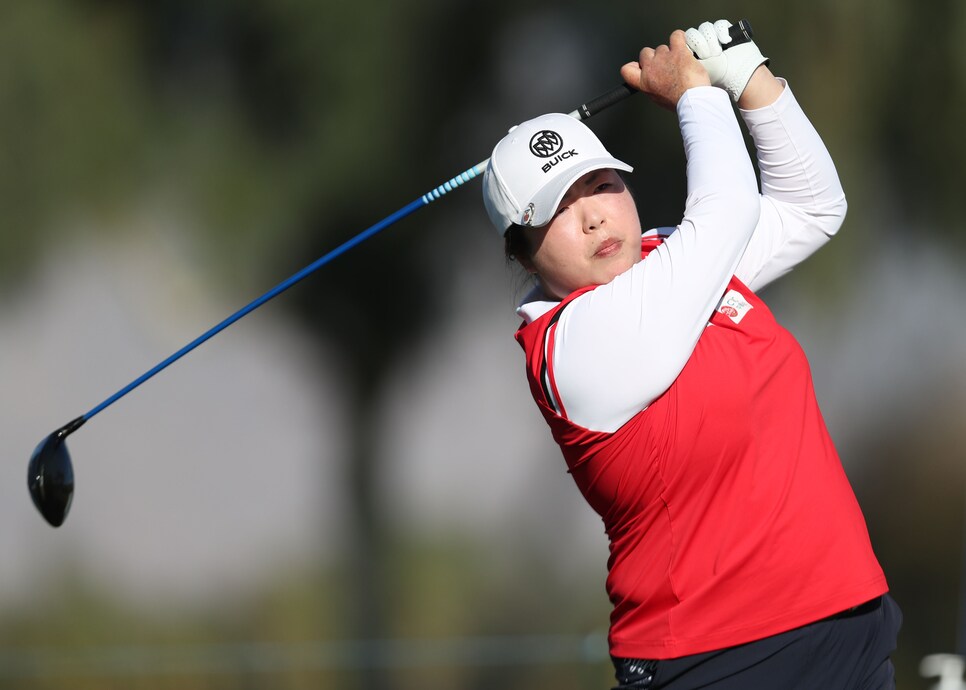 RANCHO MIRAGE, Calif. — Shanshan Feng's offseason began pre-pandemic, her last LPGA event the CME Group Tour Championship in November 2019. It did not end until Thursday morning, a 16-month hiatus, and it ended impressively bordering on spectacularly.
Feng, a winner of 10 LPGA events including the 2012 LPGA Championship, shot a bogey-free five-under-par 67 in the ANA Inspiration and held the first-round lead for awhile until Patty Tavatanakit checked in with a 66.
"I was kind of nervous last night," Feng said, "but I said to myself, 'Hey, it's OK. Think about you're just an old rookie. Everything is new for you here and just have no expectation. Try your hardest, 100 percent on every shot, and enjoy the process.'
"That was what I did, actually. I did have some luck on the course today. I mean, on that 17th I didn't really have a very good chip but it actually went in, hit the pin. So it's been very nice on me for my first round coming back."
It provided a small measure of excitement to a life that by her admission had become increasingly boring. When she arose each morning, she began thinking about breakfast, she said. "After breakfast, I started thinking about lunch. After lunch I started thinking about dinner."
She was prepared to return to competitive golf earlier, but visa problems delayed her return to the U.S.
"Last year was a difficult year for everybody, and I just made a decision at the middle of the year to go back to China and maybe take some time off with my friends and family at home," Feng said. "And I really enjoyed the whole time over there, but of course I missed play. So I started to practice like maybe a few months ago. Tried to come back a little earlier, but I couldn't because of the visa.
"ANA was the earliest I could make and I'm so happy that I can be here. Doesn't matter how I really played. My goal was to actually enjoy the whole process, whole time on the course with my boss … I mean my caddie, Mercer."
One of the more affable players on the LPGA, Feng obviously returned with her sense of humor intact, as well as her golf game.
She reminded everyone that she is enjoys a big stage and has the talent worthy of occupying one. Besides 10 wins, she was a bronze medalist in the 2016 Olympics in Rio de Janeiro, and for several months in late 2017 and early 2018, she was No. 1 in the Rolex Ranking.