News
Feng fails to keep the lead on the final holes of U.S. Women's Open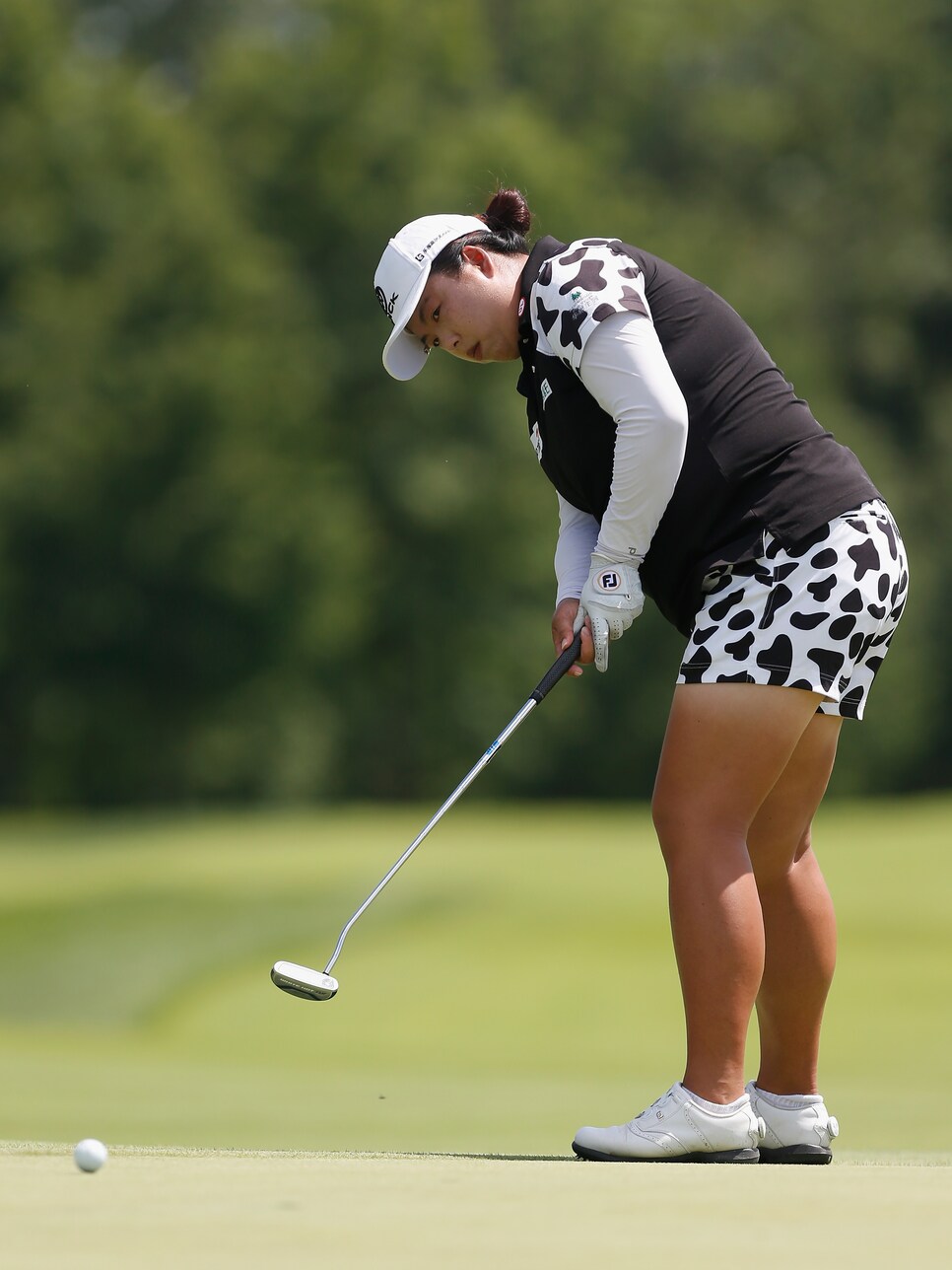 BEDMINSTER, N.J. — After just two bogeys through 71 holes of the 2017 U.S. Women's Open and leading the first three rounds, Shanshan Feng ended the final round with a triple bogey on the 18th hole to lose her chances at forcing a playoff with subsequent winner Sung Hyun Park.
Park was in the clubhouse with the lead at 11 under while Feng's putting meltdown began.
Feng needed an eagle on the par-5 18th hole to match the lead. She birdied it the day before, so it was an attainable feat.
The 27-year-old flew her approach shot over the green to lose the eagle opportunity. Feng followed up by chipping her fourth shot short and watched the ball roll nearly back to her feet. After finally getting the ball on the green, she missed her bogey putt then suffered a lip-out before getting the ball into the hole. Feng left the green with a triple-bogey 8 for a three-over 75 and T-5 finish.
"I think overall, before the last hole, I did pretty well," Feng said who finished at six-under 282 for the championship. "I did a good job hanging in right there because my putting was not really that great."
Dressed in her signature cow-patterned ensemble, Feng struggled with putting over the weekend, missing key birdie putts through her single-birdie third and fourth rounds.
Feng, a seven-time LPGA winner, held the lead for the entire week. There hasn't been an outright wire-to-wire winner in the championship since Hollis Stacy in 1977. Feng, a bronze medalist at the 2016 Olympic Games in Rio, was also bidding to become the first Chinese player to win the U.S. Women's Open.
Feng's T-5 at the U.S. Women's Open is her sixth top-10 finish this year. She won the Volvik Championship earlier this year by one stroke over Park and Minjee Lee.