The Loop
Shane Lowry unsure if he'll defend his WGC-Bridgestone Invitational title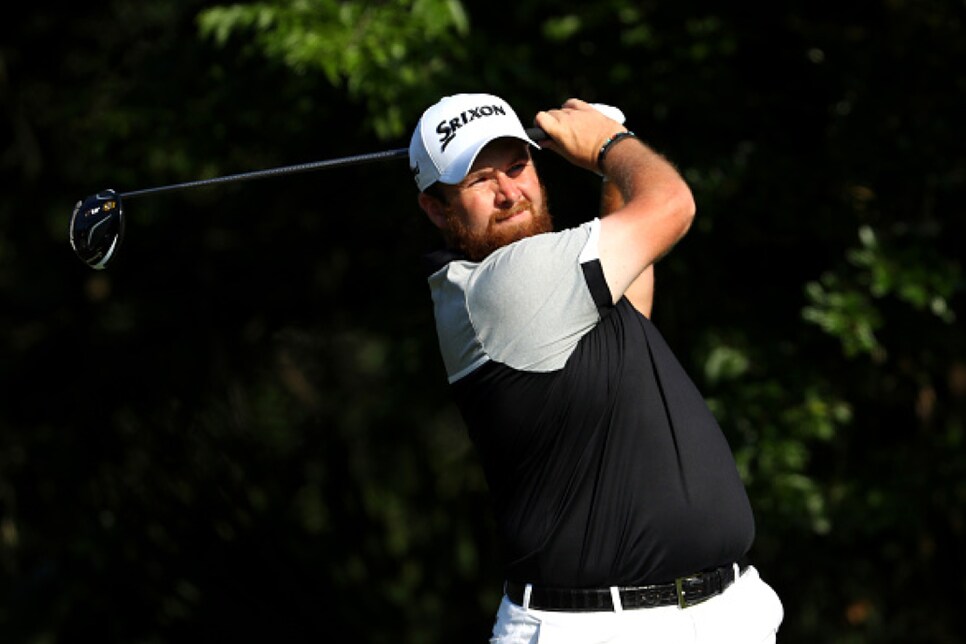 PONTE VEDRA BEACH, Fla. -- There's a distinct possibility that this year's WGC-Bridgestone Invitational will be without its past four winners. Rory McIlroy (the 2014 champ) has already announced his intentions to skip the event in favor of the French Open, nobody expects Tiger Woods (2013) to qualify, and Keegan Bradley (2012) has slipped well outside the top 50 in the Official World Golf Ranking. And now, the defending champ, Shane Lowry, might be a no-show as well.
Following an opening 65 at the Players, which included a tournament-record 29 on the back nine, Lowry acknowledged the event's overlap with the French Open -- a problem caused by the Olympics being added to the schedule -- could cause him to pick Paris over Akron.
"I mean, I actually haven't 100 percent made my wind up yet. I really want to go and defend my title at Bridgestone. We'll have to see where I'm sitting on the Race to Dubai or Ryder Cup. Ryder Cup rankings is kind of big," Lowry said. "But I'm a long way off that team as it is, so I need to play well the next few weeks. But I really want to go back and defend. And I'm kind of sort of 75/25 percent now whether I will or not."
Upset the PGA Tour scheduled the WGC event opposite the 100th playing of the French Open, the European Tour announced it would only award points for the Ryder Cup and Race to Dubai at the Paris event. Despite Lowry's win at Firestone last year -- his lone PGA Tour title -- he currently sits just 20th on the European Tour Ryder Cup points list. If Lowry doesn't play, that would leave 2011 champ Adam Scott as the most recent winner of the Bridgestone Invitational in the event's field.
"It's not great. It's not ideal, obviously, but that's the way it is. That's what's happened," said Lowry, who has never played in the biennial matches. "There's nothing we can do about it. As players, we have to try and make a decision. I see a lot of guys are playing the French Open, but I have to kind of look after myself and do what's best for me."