News
PGA Championship 2020: Shane Lowry had some interesting perspective on being away from his family since the restart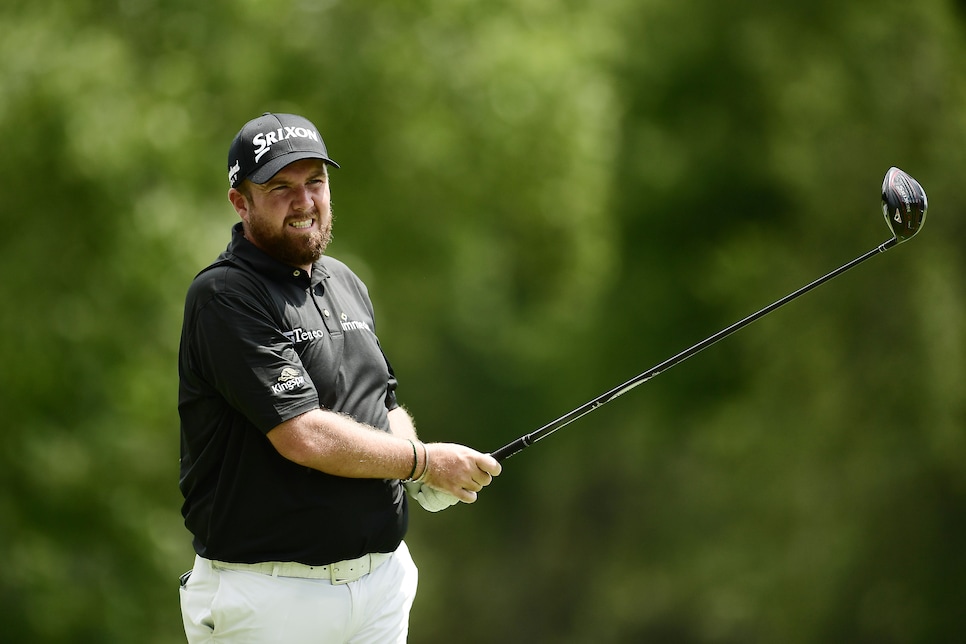 Over the last three years, Shane Lowry's life has changed significantly. In March 2017, he and his wife Wendy welcomed their first child, Iris. Just over two years later, the Irishman won the Open Championship, his first major title, at Royal Portrush in Northern Ireland. Making the victory all the more sweet was the fact that Wendy and Iris were on hand, yielding one of the most indelible images of the 2019 golf season.
It's now been over a year since his breakthrough at Portrush, and life has changed significantly for everybody during the coronavirus pandemic. Some have lost family members, others have been separated from family members for extended periods of time, and the phrase "new normal" has gotten a ton of play in the news cycle.
Like many European Tour pros, Lowry had to make a difficult decision post-quarantine: hop on a long plane ride to stay in America for the remainder of the PGA Tour season or stay put. England's Lee Westwood, who last played on the PGA Tour at Bay Hill, chose to stay put, electing to skip the PGA Championship due to coronavirus concerns. Lowry, on the other hand, has played in all but two events since the restart.
That means Lowry has been away from his family for all of this time, traveling from event to event. He'll be away from them for at least 10 weeks, and potentially longer if he can crack the top 125 of the FedEx Cup standings (Lowry is currently 130th). He was asked about how difficult it has been, and how difficult it was to say goodbye to his wife and 3-year-old Iris before coming back to work. Naturally, he had a very honest answer.
"Yeah, well, it was very difficult, but like I said to them, I'm not going off to war," Lowry said. "Like I'm going to play golf. It's not the end of the world. It's strange times in our life, and it's something that I have to do."
It's certainly not war, but it's a ton of golf packed into a short span. Thirteen events, one major, a WGC and potentially three playoff events. "Grind" is the operative golf word. As Lowry points out, it could be far worse.
"You know, it's not easy, but it's fine. Like I'm not going to stand here and want everyone to feel sorry for me because a lot of people have to do it in much more difficult circumstances. That's kind of the way I'm looking at it."
The perspective is a refreshing one from Lowry, and one he's not alone in sharing. NBA big man Steven Adams, who plays for the Oklahoma City Thunder, had a similar exchange with a reporter who asked him about the difficulties of life in the bubble, as many players were complaining about the food and living conditions in Disney World. "It's all good mate," said the 7-foot New Zealander. "Let's be clear mate: This is not Syria, mate. You know what I mean? It's not that hard. It's not that difficult. We're living in a bloody resort."
Drawing comparisons between Shane Lowry and Steven Adams. Major weeks tend to get weird, folks.
Even if Lowry doesn't make the FedEx Cup playoffs, he'll still be away from Iris and Wendy for another month or so.
"As it stands, I'm probably out here until after the U.S. Open because even if I don't get in the FedEx, when I have to go home to Ireland I have to quarantine for two weeks so that doesn't really make much sense. So yeah, I'm here until after the U.S. Open.
"Hopefully I can play some good golf and make it all worthwhile."