The Loop
Shane Lowry has a brutally honest -- and hilarious -- response on his British Open pairing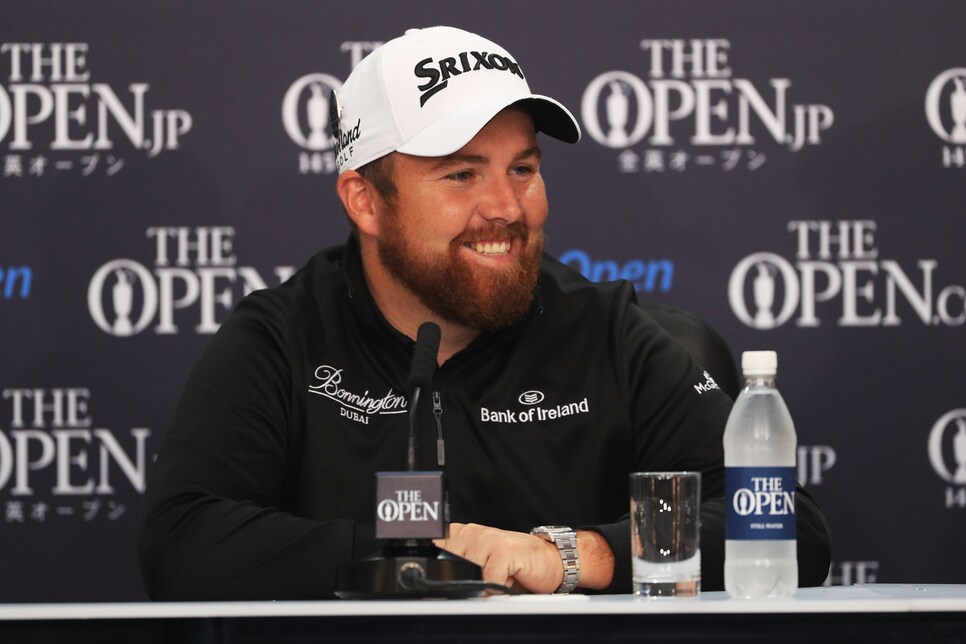 PRESTWICK, Scotland -- The only other time Shane Lowry's pairing at a major championship made any particular noise came at the 2014 U.S. Open, when the USGA grouped the 220-pound Lowry with fellow plump pros Kevin Stadler and Brandon de Jonge.
Fast-forward to 2016. After leading the U.S. Open after 54 holes and contending on Sunday, the Irishman has been rewarded with a tee time with Jordan Spieth and Justin Rose during his first two rounds of the British Open at Royal Troon.
To show his appreciation for the pairing, or perhaps surprised given where else his name has appeared on tee sheets in the past, Lowry had a great line:
"I have a really good group tomorrow, and I'm looking forward to that. I can't wait. That's where I wanted to be. I've been in plenty of s***** groups over the years, so with all due respect to the golfers...I shouldn't say that, should I?
"But you know what I mean. I've been like last off and first off. I don't mean by the players I was playing with but I meant the times more so. God, so, yeah, it's where you want to be in the world of golf, playing with the best player."
Worry not, Shane. With his showing at Oakmont, he has earned his place among the game's best for this event.