The Loop
Shane Lowry advised to lose weight? What in the name of Porky Oliver…
Ireland's Shane Lowry, defending champion of the WGC-Bridgestone Invitational, is among the kneaded in a field of the chiseled, one of those players who won't be toppled by a three-club wind.
Lowry recently threatened to win the U.S. Open, but bogeyed three straight holes on the back nine of the final round and lost by three.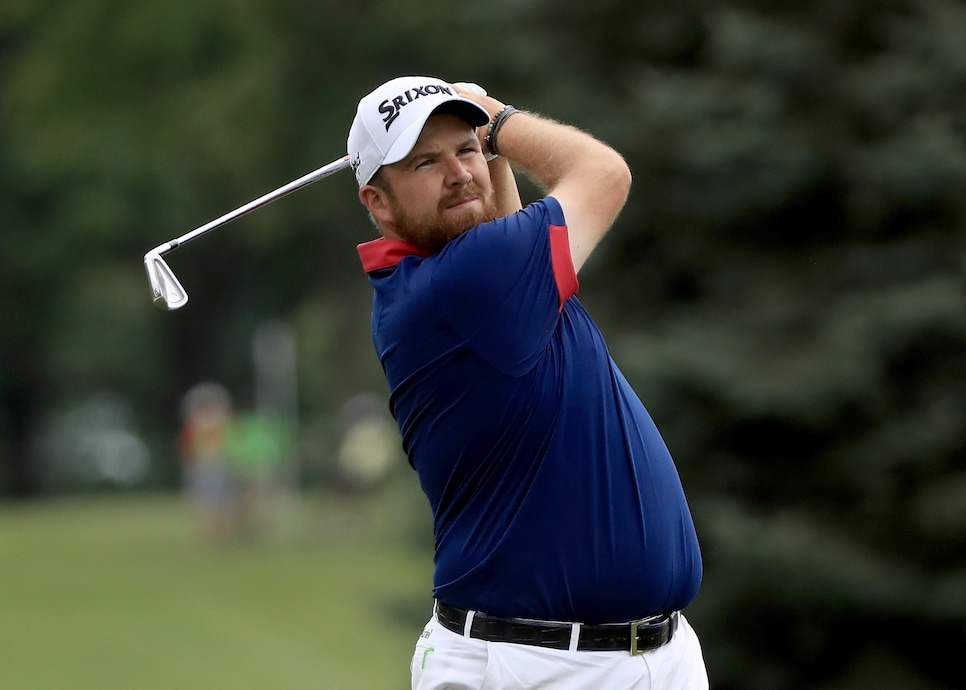 An Irish Examiner columnist Kieran Shannon politely suggested an intervention, and that his losing weight would be a hedge against a similar calamity occurring in the future.
"You'd hope so with all the friends he has, that some of them will be frank and honest enough with him to tell him a couple of home truths, over a few pints if it needs be: to give yourself the best chance to win majors, you've got to lose some more of that weight," he wrote.
"A contributing factor to Lowry's slippage had to be mental fatigue brought on by physical fatigue. The more tired you are, the more prone to being distracted you are."
What in the name of Porky Oliver is he talking about?
Less than a year ago, Lowry was beating a strong field at Firestone Country Club and no one was suggesting he mix in a salad. And lest we forget, Billy Casper proved that green jackets come in XXL, too.
Golf through the years has had a host of heavyweight champions, including the aforementioned Porky, as well as Lumpy, Walrus, Fat Jack, Buffalo Billy and more recently European Tour winner Beef Johnston, with Big Gravy, as Colt Knost is called, closing in on the winner's circle.
Billy Casper (shown below) won the U.S. Open at Winged Foot in 1959 and again at the Olympic Club in 1966, in an 18-hole playoff with Arnold Palmer. He won the Masters, too, no leisurely stroll across a flat surface, in 1970. He had 59 victories on the PGA Tour. That's a weighty resume.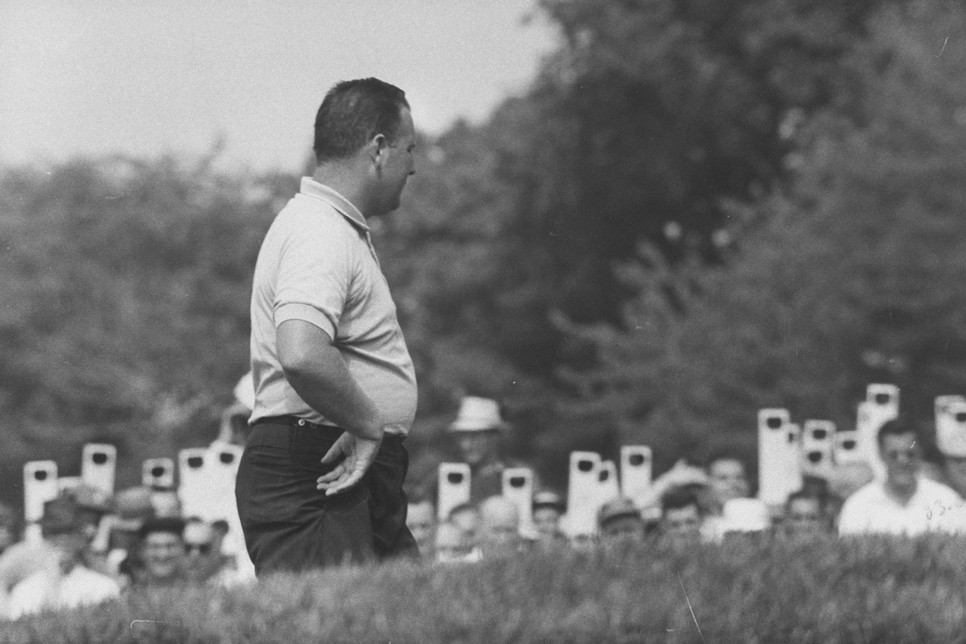 The LIFE Images Collection/Getty Images
As for the gym rats, it's not a small number of those who wonder whether Tiger's obsessive approach to fitness is responsible for his myriad breakdowns. And Nick Faldo and Paul Azinger, among others, expressed concerns that Rory McIlroy's foray into weight training might be detrimental to his golf.
Meanwhile, Carl Pettersson and Craig Stadler are among those whose flirtation with weight loss ended when it proved harmful to their golf.
This is no knock on fitness. Grilled fish and kale have their place, but so does the hotdog at the turn.