The Loop
The sexiest golfers at the British Open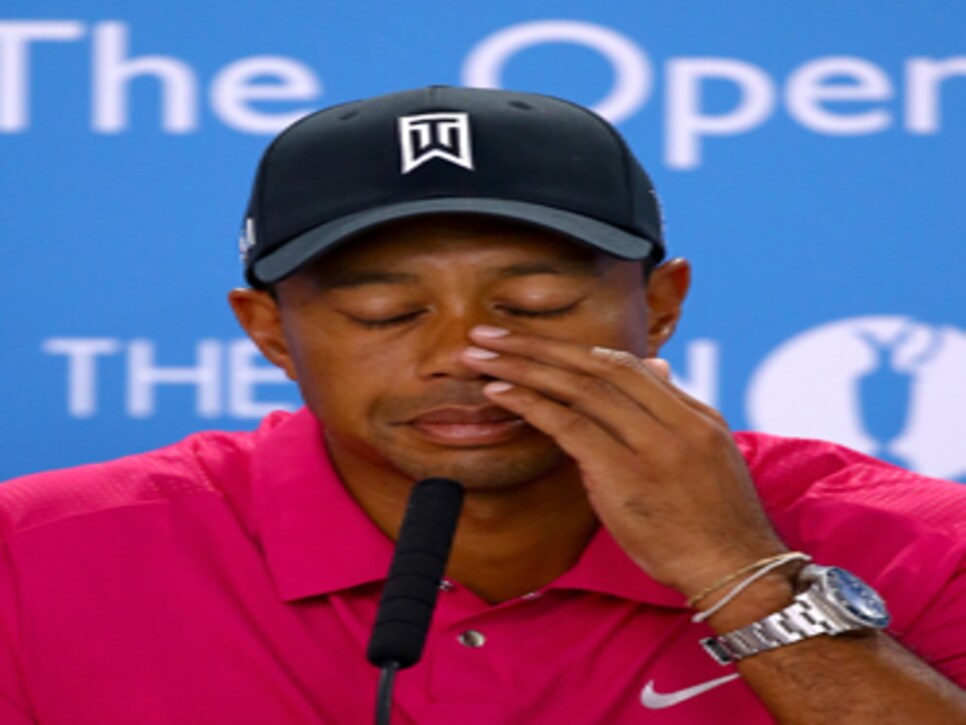 Of course, this is very appropriate considering Victoria Milan calls itself an "infidelity site" specializing in the art of cheating. Respectable as that may be, the results of their poll left us a bit perplexed.
Among the 3225 total votes, Tiger Woods and Adam Scott are, predictably, No. 1 and 2 on the list with 27% and 25% of the votes respectively, while Sergio Garcia is third in the polling (presumably first among accidental racists) with 14% and Luke Donald fourth with 11%. But after that it gets a bit hairy.
Justin Rose is ahead of Graeme McDowell? Ernie Els is ahead of Rory McIlroy? In all of my heterosexual glory I am not ashamed to say this has to be a mistake. In fact, when we took our own poll of the hottest golfers, neither Rose or Els even made the cut. Then again, Victoria Milan is a European company and they're using the 'British' prefix, so something seems fishy.
Company founder and CEO Sigurd Vedal -- who would like you to know he is happily married -- explains:
"It makes perfect sense that golf captures the senses of cheaters! The quiet tension builds hole by hole until it's broken by wild applause, and the 19th hole parties are legendary. And, of course, the sport itself represents luxury and opulence. Our members are definitely going to be found in the British Open crowd!"
Damn, it does sound pretty hot when he puts it that way. Here are the full results of the poll:
The Top Ten Sexiest Players at the British Open: