The Loop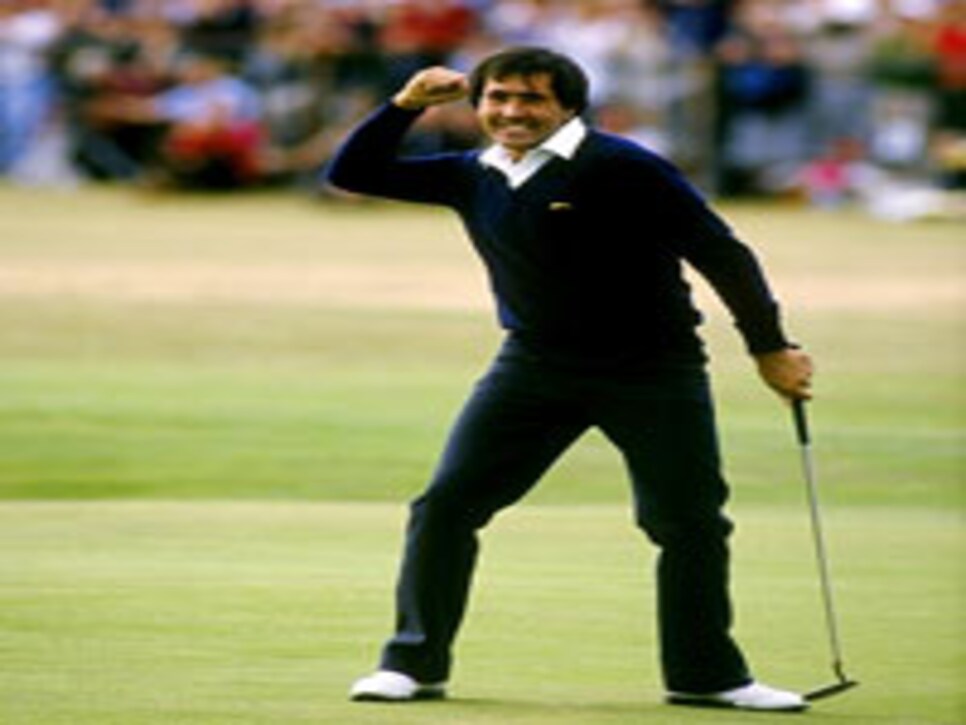 1. 1984 British Open at St. Andrews: Curls in a 15-foot birdie putt on 18 in the final round (photo) to win over Tom Watson and Bernhard Langer.
2. 1983 Ryder Cup at PGA National: His 240-yard 3-wood second shot from a bunker to the fringe on the par-5 18th in singles vs. Fuzzy Zoeller halves the match, but Europe narrowly loses the cup. U.S. captain Jack Nicklaus called that 3-wood the greatest shot he'd ever seen.
3. 1976 British Open at Birkdale: On the par-5 18th, Seve runs a 9-iron chip shot between two bunkers to 4 feet to secure second behind Johnny Miller and makes a big impression in his first major international exposure.
4. 1979 British Open at Royal Lytham & St. Annes: On the 16th hole, he deliberately drives his ball into a parking lot, gets a free drop, and hits sand wedge to 18 feet and makes the putt for birdie en route to victory.
5. 1983 Suntory World Match Play Championship at Wentworth: On par-5 18th, one down to Arnold Palmer in the opening round, he chips in from 50 yards for eagle with an 8-iron and then beats Arnie in 21 holes.