The Loop
A big idea in a small package
Several years ago, at the Toshiba Classic in Newport Beach, Calif., Lanny Wadkins was using an old Acushnet Bulls Eye putter, which had a sweet spot seemingly the size of a pinhead, leaving no margin for error. I asked him about it. He replied that when his putting went awry, he would return to the Bulls Eye, because it forced him to be more precise with the place on the putter head on which he struck the ball.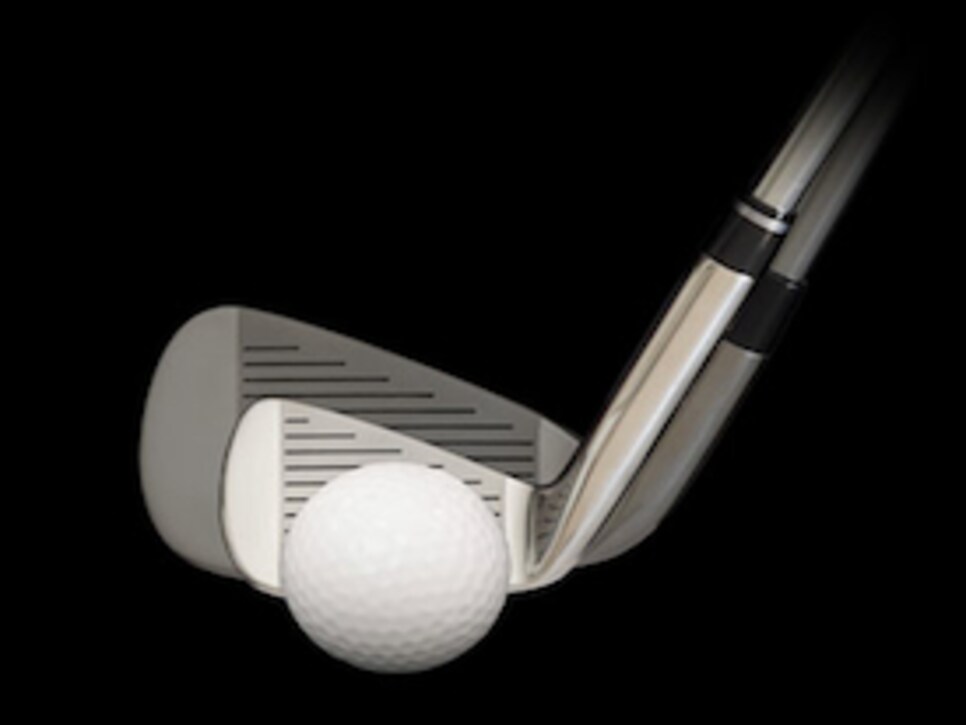 A similar principal is behind PSP Golf's full-swing training device, the Little One, which basically is a 7-iron with a shrunken clubhead that reduces the size of the sweetspot accordingly. "By having a more specific (smaller) target our awareness becomes more focused on achieving our goal," the company states. PSP, incidentally, stands for Pure Solid Perfect.
The Little One was the brainchild of Dan Bonomo, a frustrated golfer and former college baseball player. "We practiced just about every day with an Easton Thunderstick," he said of the baseball hitting aid that has a barrel about an inch in diameter. "We used to hit for hours with it."
Bonomo decided he would apply the theory to golf. "I took a grinder to an old 7-iron and ground it down to basically to an area the size of a golf ball and started hitting balls with it," he said. "It forced me to do all the things a teaching pro tells you to do, to slow down, concentrate, keep your head still."
The company has a pitching wedge version the wedge that will be introduced in April. In the mean time, tour pros have been using the prototype version in practice sessions, among them Charley Hoffman, Angel Cabrera and Stewart Cink. "We're very excited about that," Bonomo said. "We haven't paid any of them, either."
Its MSRP is $120. The Little One is available with different shaft flexes. Also coming in April is the Wee One, 28- and 32-inch versions of the Little One for kids.