The Loop
Seven things to watch for at the 2015 BMW Championship
After a week-long respite, the FedEx Cup resumes on Thursday in Chicago with the BMW Championship. Here is a primer on what to keep on an eye on at Conway Farms Golf Club this weekend:
Jordan Spieth: Bounce back, or something amiss?
For the first time in forever, things aren't sunny in the life of Spieth. He's missed the last two cuts by miles, Rory McIlroy retook the No. 1 world ranking, his beloved Texas Longhorns are a dumpster fire and comedian Larry David remarked that the 22-year-old will become "wildly bald" in the upcoming years. As the Golden Child is finding out, heavy is the head that wears the crown. Especially if that head lacks hair.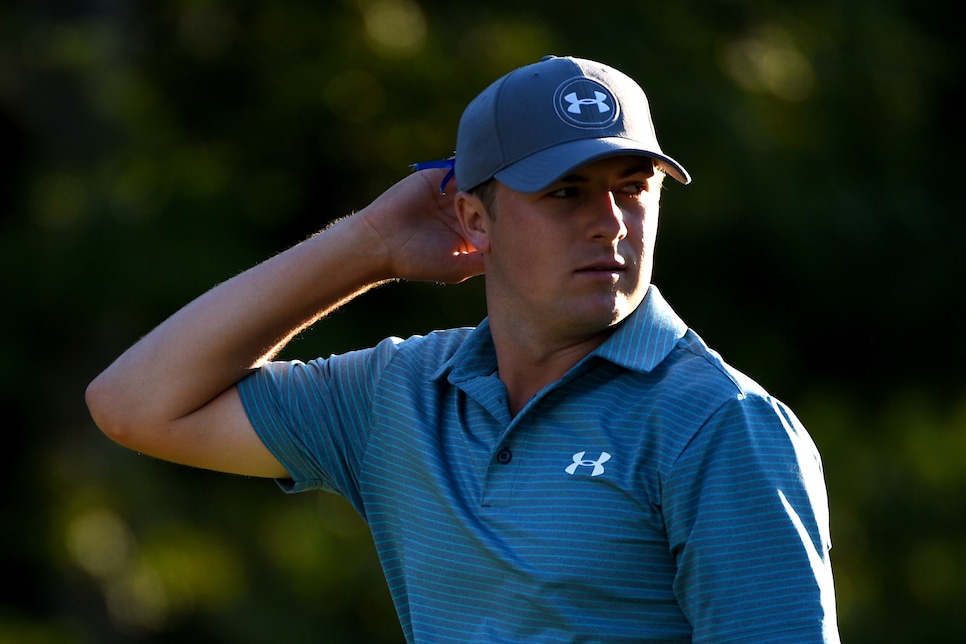 Granted an extra week of acclimation with his old sticks, as well as a nice showing the last time the PGA Tour was at Conway Farms (a T-16 in 2013), Spieth should return to his Player-of-the-Year form.
However, if he falters for the third consecutive tournament, expect a week's worth of "What's wrong with Spieth?" hot takes. Blasphemous as the connotation may seem, it's a proposition that holds merit if a missed cut comes to pass.
__Mr. Fall: Henrik Stenson __
Granted, a somewhat backhanded compliment given his goose egg in the majors department. Nevertheless, there's no debating that Stenson has excelled during this frame of the calendar, winning the 2013 FedEx Cup and finishing second at this year's Barclays and Deutsche Bank Championship.
Although he didn't play particularly well in Chicago in 2013, Stenson's iron play -- which is in "Playing Tigers Woods PGA Tour on easy" mode -- circles him as one of the favorites heading into this week.
Will some writer use the phrase "Big Five" if Dustin Johnson wins?
Can anything thing stop Jason Day? (Hint: No)
The Australian's display at TPC Boston was his worst finish since June...and he tied for 12th.
Day's game is operating on scale of total cognizance and symbiosis, a plane rarely seen in this sport. A contingent of fans and media scoff at the notion of Day making an argument for Player of the Year honors, feeling slighted that Spieth's historic season is already losing gravitas. But that conversation is not an affront to Spieth; rather, it's a testament to how well Day is playing to make this a reasonable discussion.
Conway Farms is not the most arduous of tests -- Jim Furyk shot a 59 at the course in 2013. Considering he's turned other PGA Tour venues into pitch-n-putts, don't be surprised if Day goes low.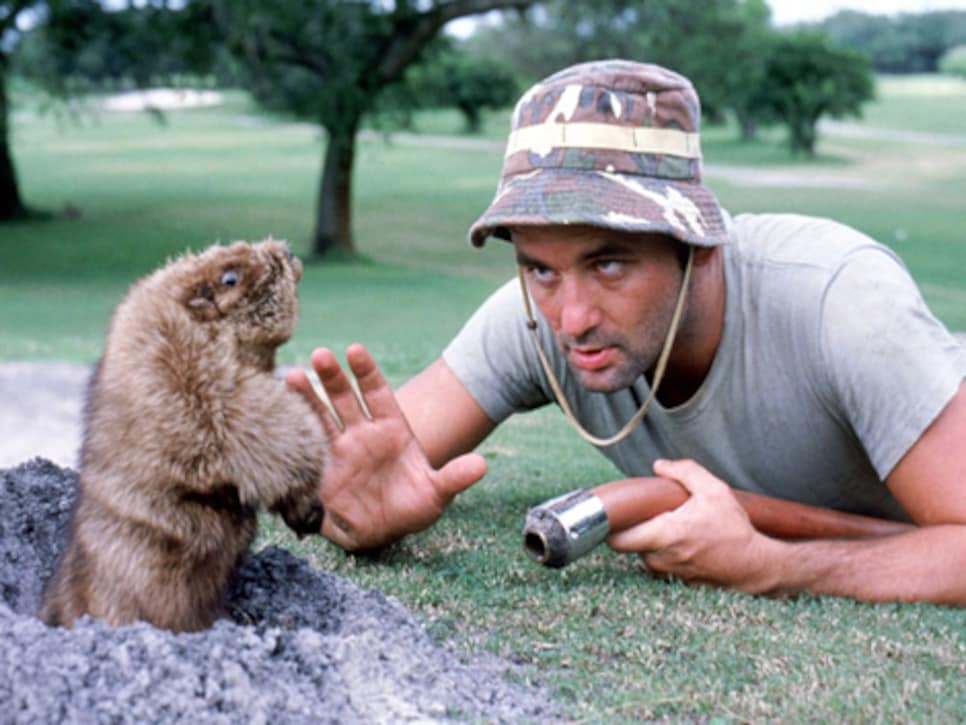 Right now, the Vegas over/under is 7.5. Murray is scheduled to play in Wednesday's pro-am, and given his beloved Chicago Cubs are in town this weekend to play the St. Louis Cardinals, one would expect America's real-life photobomb to be around the premises.
Will Phil Mickelson justify his selection as a captain's Presidents Cup pick?
Probably not. Here are Phil's results from the past six tournaments: T-65, T-50, T-18, T-63, T-20 and T-64. Add on a lackluster past at Conway Farms (T-33 in 2013) and that ship likely won't be righted.
But so what? His resume speaks for itself and, by most accounts, he was the only thing keeping Team USA's fragile psyche intact at last year's Ryder Cup following Tom Watson's alleged berating. And yes, there are other candidates more deserving than Mickelson, but snubs are inherent to every sport's All-Star Game or all-league honors. Mickelson wasn't the right call, but it wasn't necessarily wrong, either.
Rory McIlroy has been seen, but can he be heard?
Let's set the record straight: McIlroy is having a good season. In 10 official PGA-sanctioned events, he's placed inside the top 10 six times, with two wins and solid outings at the Masters, U.S. Open and PGA Championship. Hell, he IS the No. 1 player in the world.
But to golf fans, McIlroy has been a fixture on commercials rather than the course in recent months. Taking into account the strides of contemporaries Day, Spieth and Rickie Fowler, McIlroy has been a mere apparition in this "Big Three/Four" talk. A strong finish to the 2014-15 season can reinsert McIlroy as one of golf's most formidable foes.