The Loop
Seven Presidents Cup replacements we'd like to nominate if Jim Furyk remains sidelined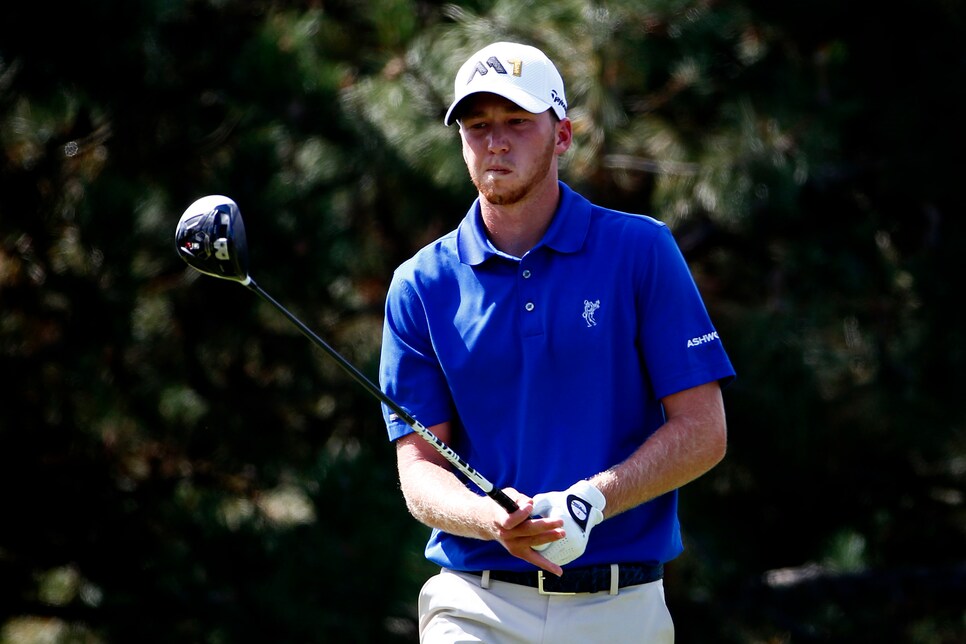 For the second straight week in the FedEx Cup, Jim Furyk had to withdraw from a tournament due to a wrist ailment. This isn't your run-of-the-mill bow out; before he retired after six holes at the BMW Championship, Furyk's last WD came at the 1995 Western Open. And as our very own Stephen Hennessey pointed out, the 45-year-old has to be hurting something fierce to miss a potential $11.4 million payday at the Tour Championship.
Furyk is hoping rest will allow him to recover in time for the Presidents Cup, but given the proximity of the event (October 8-11), that aspiration seems dubious. If Furyk can't play at the match, which will be held in Incheon, South Korea, Captain Jay Haas will have to pick a replacement for the US team. While I'm sure Haas has a few candidates in mind, here are the seven players we'd like to nominate for possible Presidents Cup substitution: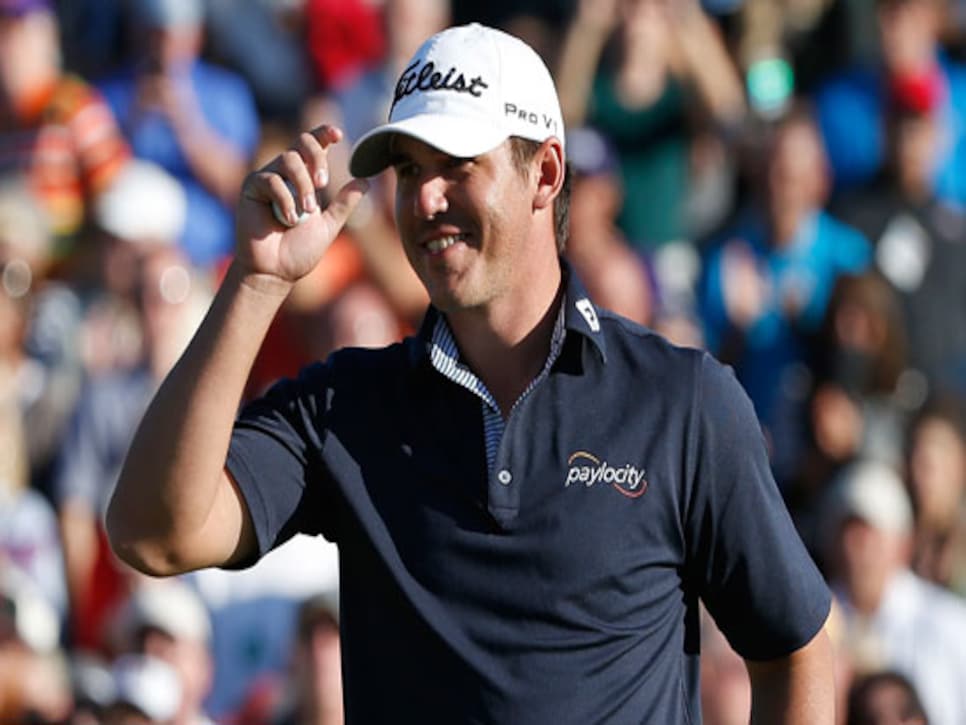 There's no doubt Koepka is a worthy candidate, and many felt he deserved the nod over Phil Mickelson for a captain's pick.
In Haas' defense, it's easy to see where he was coming from. Sure, Koepka enjoyed a breakout campaign, starting the year with three consecutive top 10s -- including a win at Phoenix -- and enjoyed late-summer success at St. Andrews (10th), Firestone (sixth), Whistling Straits (fifth) and Sedgefield (sixth). In between these runs, though, was an uneven display, and the 25-year-old's FedEx Cup no-show -- two consecutive missed cuts and a 49th-out-of-70 finish at the BMW Championship -- illustrates he's not on top of his game at the moment.
Nevertheless, if Koepka submits a strong showing at East Lake, he will be one of the first on Haas' wish list.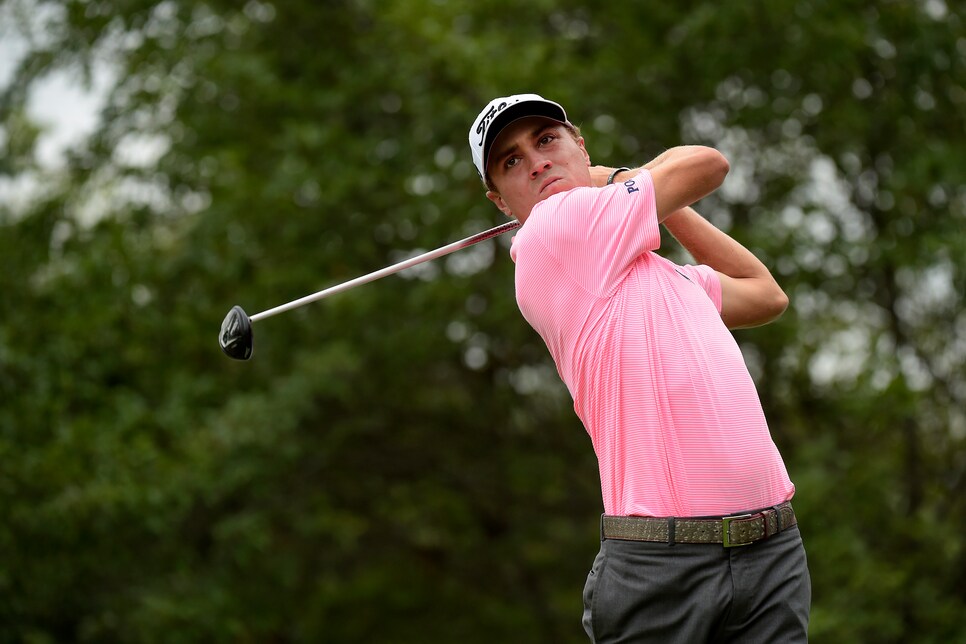 The young guns: Justin Thomas and Daniel Berger
While both enjoyed tours of duty in their freshmen go-around, Thomas and Berger are not household names. While nowhere near the platform of the Ryder Cup, the Presidents Cup still offers an opportunity for exposure. The PGA Tour is desperately trying to showcase its young talent, so don't be surprised if the powers-that-be implore Haas to select an up-and-comer.
Thomas had a more steady year than Berger, making the cut at 23 of 30 events with seven top 10s, against the latter's 16 weekend endeavors in 30 tournaments, which featured seven missed cuts in a row. Conversely, Berger is playing at the Tour Championship while Thomas watches from home.
Personally, I'd go with Thomas, but, coming off a second-place outing at the BMW Championship, it would be hard to neglect Berger if he turns in a fine performance at Atlanta.
Patrick Smith/Getty Images
The crafty veteran: Hunter Mahan
It may seem ill-fitting to label Mahan, at 33 years old, a veteran of the sport. With seven USA team appearances (four Presidents Cup selections, three Ryder Cups), his resume speaks otherwise. Mahan had his worst PGA Tour season since 2006, but, as past team events have proven, sometimes you have to throw out the records.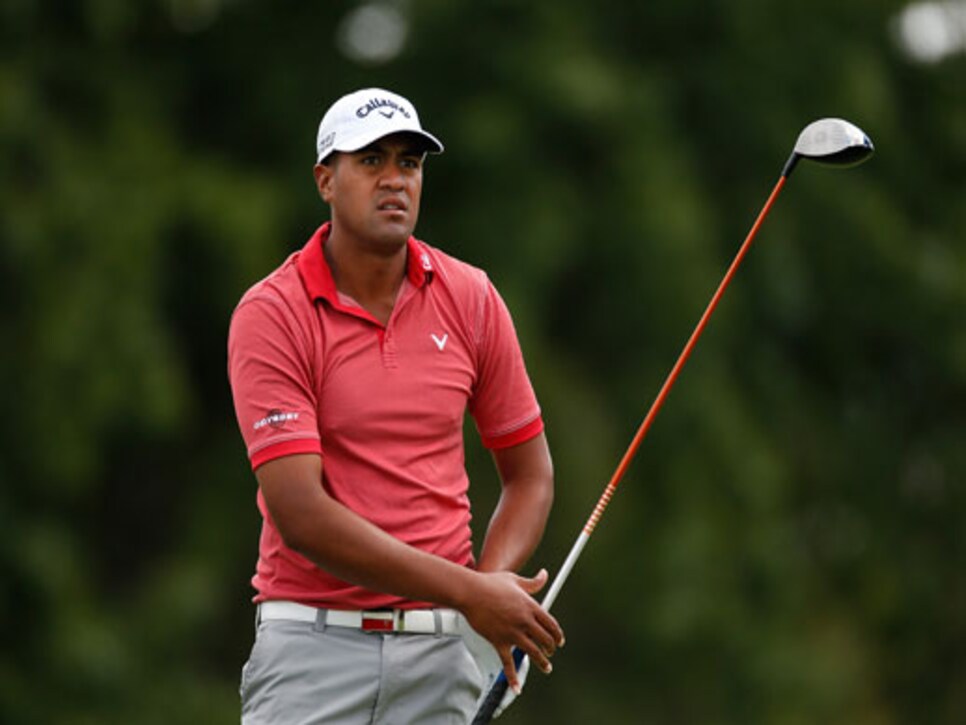 The bombers: J.B. Holmes and Tony Finau
The early reviews from the Jack Nicklaus Golf Club Korea, host of the Presidents Cup, paint the layout as a long hitter's paradise. Enter Holmes and Finau, two players whose drivers could be listed as banned weapons by the United Nations.
Holmes, fifth in driving distance with a 310-yard average, finished 12th in Presidents Cup points. Given that No. 11, Bill Haas, is already on the club, the 33-year-old seems like a logical pick. As for Finau, the rookie enjoyed a marvelous second-half run, posting a top-25 finish in 10 of his final 14 events. His distance is aided by an imaginative short game, circling Finau as an intriguing option.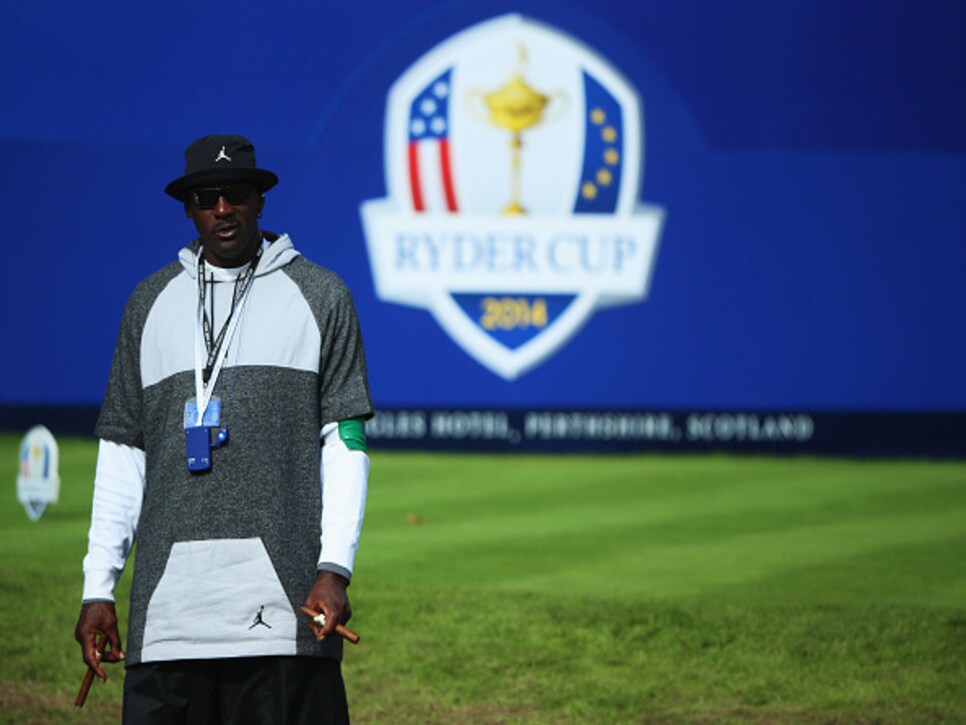 The wild card: Michael Jordan Why not? As the Mickelson pick proved, TV ratings might play a part in this selection process.
His Airness is reportedly a 3 handicap, but, much like the 1998 NBA Finals, Jordan could win a match or two strictly off of will and intimidation alone. Besides, he's at every Presidents Cup/Ryder Cup anyway, might as well put the man to use.