At the time, golf course development was stuck in the real-estate rut, where the quality of the land mattered less than the proximity to growing populations and established vacation areas. Bandon Dunes had just come along, but located in the hinterlands of southwest Oregon, it seemed more a curiosity than a model that would revolutionize architecture and golf travel in the 21st century.
In the past two decades, golf has learned to go where the best land is. Many of the most revered modern courses are now located in remote and hard-to-get to places that previously would have been assumed inaccessible, offering no chance of success, much less survival: Cape Breton, Canada; the spartan Sand Hills of north-central Nebraska; New Zealand, and elsewhere.
What specifically wasn't understood was how much premier linksland was still available, especially once the freedom of globalism infiltrated golf.
The latest distant development that intends to prove again just how wrong the old assumptions were will soon be taking shape upon a stretch of sandy oceanfront on the southeast coast of Tasmania, just outside of Hobart.
The site for the new 18-hole course is located at Seven Mile Beach, on a long, narrow strip of dunes east of the city and fronting Tiger Head Bay. The proprietors of the land, The Golf Preserve Pty Ltd., have hired the architectural firm of Clayton, DeVries & Pont to design and shape the course. Mike Clayton, a former tour player and native of Melbourne, and Mike DeVries, based out of Michigan, will lead the project.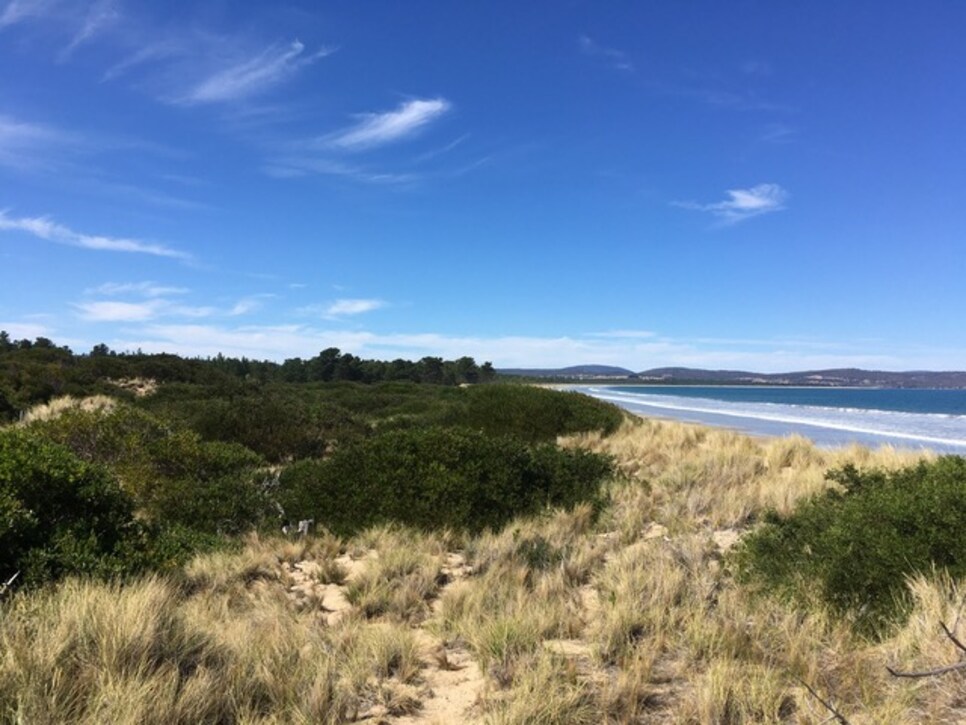 Clayton first saw the property a decade ago at the invitation of Mathew Goggin, a fellow tour player and director of The Golf Preserve. A native of Hobart, Goggin has dreamed of fulfilling Seven Mile Beach's potential as a links course for more than 30 years. His long quest is finally becoming reality as most of the permitting hurdles have been cleared, with the group hoping to begin construction in the coming months.
Though Clayton has visited the site numerous times, DeVries walked it for the first time last year. He came away amazed by the land's potential.
"It's phenomenal, just unbelievable," he says. The rectangular property is populated with dunes and ridges, some as high as 50 feet, as well as low pockets standing at beach level. Early routings, though they're subject to change once construction begins, show holes working in and out of the land formations, circulating and triangulating to maximize the ocean frontage before moving back inland into the higher regions.
"The key to making those elevations work is if you can get to those (upper) areas and then stay there for a while before going back down," DeVries says. "If you just go up and then back down, you're just hiking, which isn't great for golf."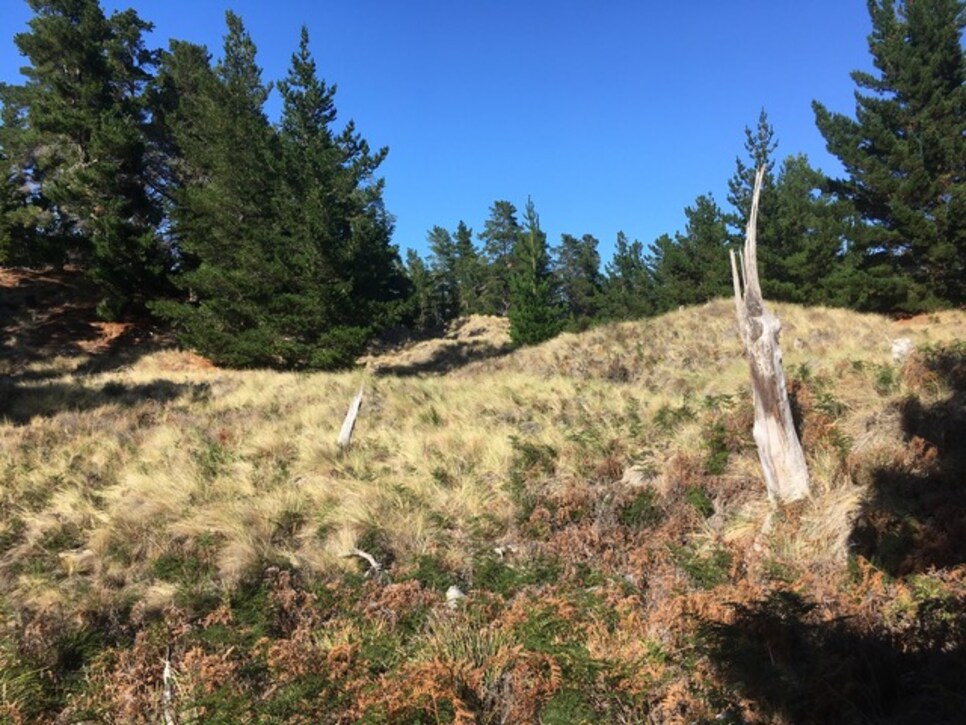 Clayton, DeVries & Pont (partner Frank Pont works primarily in Europe) formed in 2019. Seven Mile Beach will be the first time DeVries and Clayton have actively collaborated on a new build. Both, however, understand the sanctity of such spectacular links properties. DeVries previously designed and built Cape Wickham on the shores of Tasmania's King Island, while Clayton designed Barnbougle Dunes, with Tom Doak, on Tasmania's north coast.
"We're not going to be running scrapers over the land," DeVries says, laughing. "That's one of the great things about these sites, that they encourage you to figure out how to utilize what's naturally there, and let that stand out as what's unique and special about the golf course. Our job will be to figure out how to connect those pieces together—so the end result isn't just (a few) great holes, but a great sequence and pacing."
When completed, possibly in 2022, the Seven Mile Beach course will likely give Australians and global travelers another compelling reason to visit Tasmania, which is already punching well above its weight in golf. It will also represent the next step in a long journey to discover untapped links properties around the world, a quest we now realize may still be beginning.