News
Seven golf-related betting props for Super Bowl LII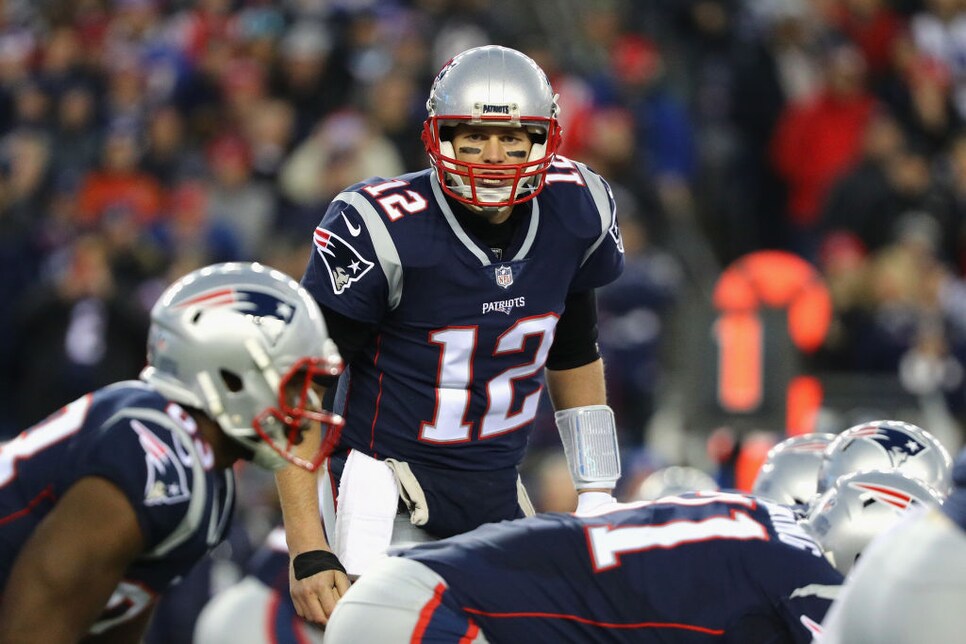 Forget the commercials, halftime show or actual game; the best part of the Super Bowl is the gambling. It's the one week in America where everyone turns a blind eye to the fact that betting is, you know, illegal, and dives into the action. And part of that action involves golf-related prop bets. We scanned the 400-plus items from the Westgate Las Vegas Resort's Race & Sports Book for this week's New England Patriots and Philadelphia Eagles matchup, and discovered quite a few wagers geared towards hackers. Here are the golf-centric prop bets for Super Bowl LII, as well as our predictions for each wager.
Henrik Stenson Maybank 4th round score (-2.5) vs. Rob Gronkowski receiving yards (-110)
Gronk is still in concussion protocol following a violent hit in the AFC Championship Game, but is expected to suit up on Sunday. In 14 games this year, the All-Pro averaged 77.4 yards per contest, and though the Eagles defense was somewhat stout against opposing tight ends this season (ranked 12th against the position in yards allowed), we're betting on Gronkowski having a field day against this Philly resistance. As for Stenson, the Maybank is held at Saujana Golf and Country Club, which, in terms of challenge, will never be confused with Oakmont. We're thinking something in the 67-69 range for the 2016 Open champ. Even in his banged up state, that's a figure Gronk should easily surpass.
Jordan Spieth Waste Management 4th round birdies (-.5) vs. Zach Ertz receptions
Spieth led the tour in birdie average last season (4.49), and TPC Scottsdale didn't put up much of a fight on Sunday last year (30th out of the tour's 50 courses in terms of fourth-round difficulty). Nevertheless, Nick Foles has relied heavily on Ertz as a safety valve, targeting the tight end 38 times in five games of relief duty. New England is right in the middle of the pack in receptions allowed to tight ends, but if the Eagles find themselves down early, they'll have to become frequent flyers in the passing game, making Ertz a prime candidate for six-to-eight grabs. Ertz is the safe pick.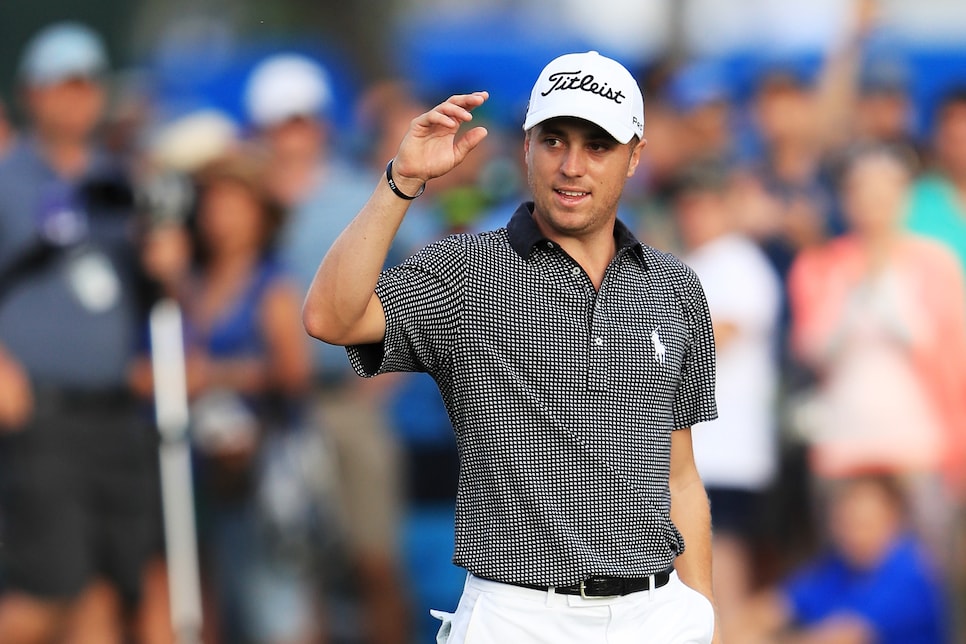 Justin Thomas Waste Management 4th round birdies (-.5) vs. Eagles and Patriots FG
The reigning Player of the Year averaged 4.48 birdies per round in 2017 (second-best on tour), and as mentioned above, TPC Scottsdale is there for the taking. Kickers Jake Elliott and Stephen Gostkowski held a combined average of 3.94 field goals made per game; with the current spread, that seemingly makes this a toss-up. Though going with the collective legs of Elliott and Gostkowski is the conservative play, we're putting our chips behind a low Sunday performance from Thomas.
Rickie Fowler Waste Management 4th round score (-10.5) vs. Eagles and Patriots Total TD yardage
Despite last year's 34-28 Super Bowl score, the total touchdown yardage was just 126 yards. The year before that, it was under 10, and in 2015, it was 57. In short, while this appears to be a slam dunk in favor of the yardage, history has proven it's far from it. In that same breath, Foles seems ripe for a long pick-six, doesn't he? Combined with Fowler's sterling track record at the Phoenix Open (three top fives in his career, including a T-4 last year), the total TD yardage will be the higher number.
Jon Rahm Waste Management 4th round score (-26.5) vs. Longest TD
Alluded in the last wager, the total TD yardage is often shorter than imagined, and the Eagles and Patriots don't have an arsenal of explosive players. Even with the 26.5 spread, the odds favor Rahm. Yet we're sticking with our prediction of an interception house call, one of the 60-yard variety. (Note: if you're looking for an enticing parlay, the Rahm-Fowler props would be a viable opportunity, as the fruition of both are linked.)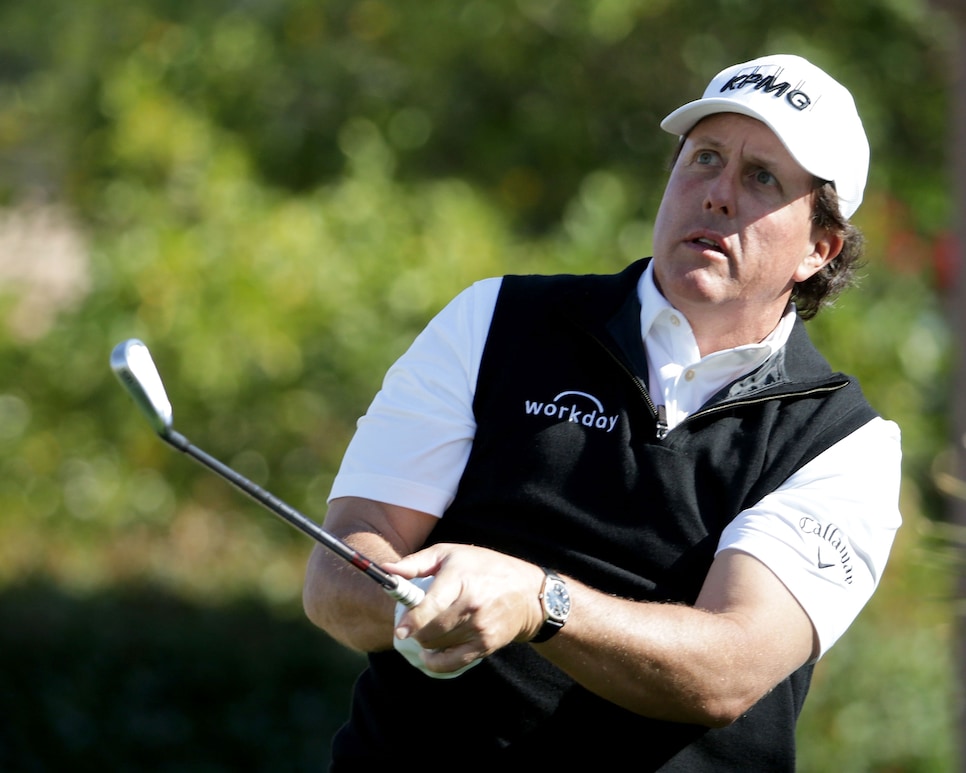 Phil Mickelson 4th round bogeys or worse (-.5) vs. Nelson Agholor receptions
Forget that Agholor averaged less than four catches per game, or that Mickelson logged 2.82 bogeys per round last season. You damn well know Mickelson is aware of this bet, and there's no way in hell he's losing it. Go with Phil.
Hideki Matsuyama 4th round fairways hit (-1.5) vs. Stephen Gostkowski points
The Japanese star is not known for his driving accuracy, finding the fairway just 58.61 percent of the time in 2017 (121st on tour). That equates to just over eight fairways per round. Gostkowski averaged 9.75 points per game this season. TPC Scottsdale has some wide fairways, but—if you think New England is going to light up the scoreboard—Gostkowski is where the smart money is headed.