The Loop
Seung-Yul Noh joins the PGA Tour's youth movement
We've been hearing frequently of late how golf is in dire need of an infusion of youth to prop up its future. Does it? The answer, at least on the professional level, is a resounding Noh.
Seung-Yul Noh, 22, a South Korean native, became the fourth player under the age of 25 to have won on the PGA Tour this year with his victory Sunday in the Zurich Classic of New Orleans. Eleven of 25 tour events in the 2014 season have been won by those in their 20s, and the fact that none of them were named Rory McIlroy and Jordan Spieth speaks to the depth of the youth movement.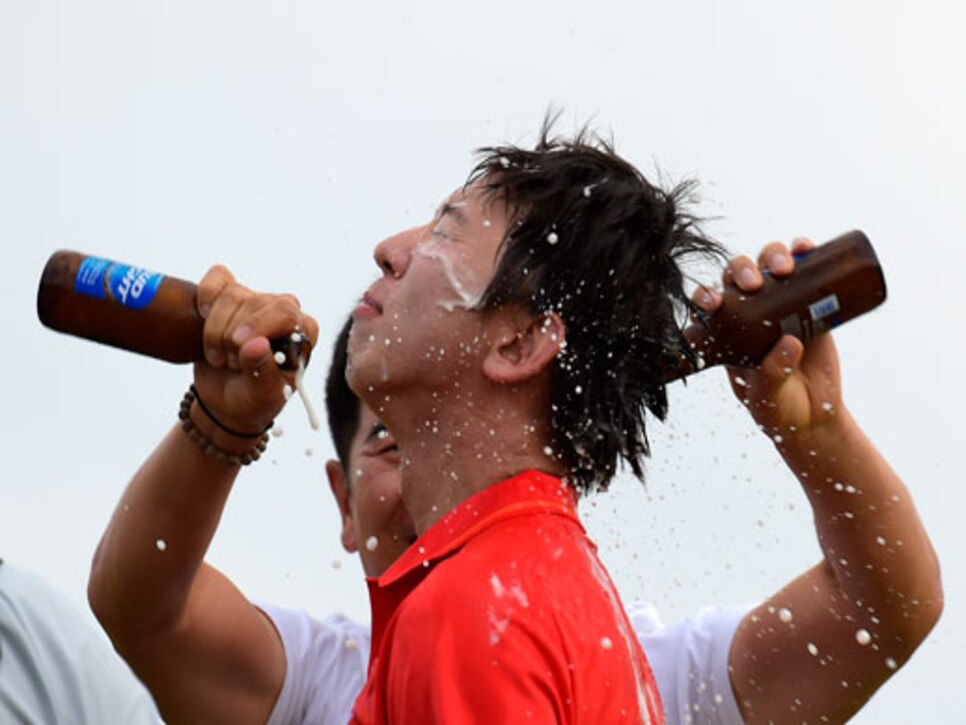 "It's a pretty good bunch of golfers in the world now from 20 to 25," CBS' Nick Faldo said. "Rory leads that list with his two majors. I've been saying this for awhile now, all those 25, even up to 30, they're all looking at each other now and they're going to be sharing out the majors over the next 10 years. It's time to show your colors."
Where Noh fits in with that group is not yet fully understood. At 17, he won on the Asian Tour for the first time. At 18, he won the Maybank Malaysian Open to become the second youngest winner in European Tour history. At 19, he was ranked 61st in the world.
"Played with Seung-yul Noh today, 2010 Malaysian Open winner," Oliver Wilson posted on Twitter after losing to him in the Malaysian Open. "Keep an eye out for him. One of the best ball strikers in the world."
But Noh was unable to keep pace with the standard he set for himself. He already is on his second equipment manufacturer, has worked with both Butch Harmon and Sean Foley, and had dropped to 176th on the World Ranking before his two-stroke victory at TPC Louisiana.
Yet his talent remains apparent. He played the first 54 holes of the Zurich Classic without a bogey, then expertly withstood several challenges to his lead on Sunday, suggesting that Wilson's advice should still be heeded."This is not a flash in the pan, this one," Faldo said. "Perfect technique, nice tempo and he's got that zip to get the clubhead speed up."
Noh has now won on four tours, including a victory in the web.com Tour Finals that allowed him to remain on the PGA Tour in 2014, the equivalent of completing a hail Mary pass to conclude an otherwise dismal season that served as a jump-start to his return to prominence.
Incidentally, Noh still has to serve a compulsory two-year stint in the Korean military. He has deferred his service until after the 2016 Olympic Games in which he hopes to compete for Korea. An Olympic medal would allow him to forgo his military service.
It is obviously far too soon to weigh his medal chances, but his mettle was on display Sunday when he emphatically joined golf's youth movement, professional division.