The Loop
You probably didn't notice: Putting has become a strength for Sergio Garcia
The putts didn't drop for Sergio Garcia on Sunday at Firestone. With a chance to win his first World Golf Championship, Garcia made only one birdie in the final round and was surpassed by Rory McIlroy.
Same old story for Sergio, right? Eh, not really.
Garcia has a reputation of being a great ball-striker but a poor putter. His performance on the greens is always cited as the main reason why the 34-year-old Spaniard has won 19 times on the PGA and European Tours combined but is still in search of a first major championship. It's a fair assessment, but only to a certain point.
You see, Garcia has actually been a pretty -- dare we say very -- good putter for the past three seasons. He currently ranks No. 15 on the PGA Tour in strokes gained/putting, was a career-best eighth last year and checked in at 26th in 2012 -- all the way up from a dismal 144th in 2011 and 159th in 2010.
The difference has been Garcia's claw or pencil putting grip that he's gotten more comfortable with since starting to use it in 2011. Garcia made the switch after being told by putting guru Dave Stockton that he was using too much right hand in his stroke. Garcia first experimented with a left-hand-low grip before settling on the claw to lesson the impact of his right hand on putts.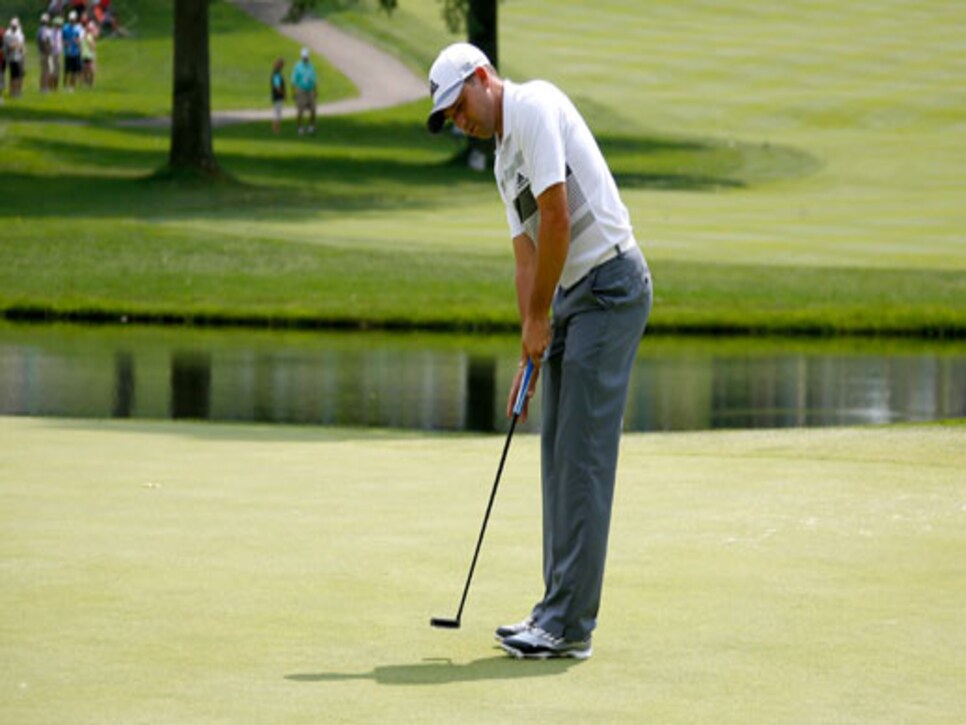 The area where he's improved the most is in the 10-15 foot range. Garcia ranks No. 1 on the PGA Tour in that category this season, converting an incredible 43.55 percent of the time. We saw him make a few from that length during Friday's incredible stretch of 11(!) straight one-putts that led him to a back-nine 27.
OK, so we shouldn't ever expect to see Sergio -- or anyone -- put on a putting exhibition like that (4.558 strokes gained/putting on Friday). But we also shouldn't expect to see Garcia struggle on the greens as he did in the final round (-1.829 on Sunday).
Some might argue it was the pressure of being in contention at a big event that got to Garcia, now ranked third in the Official World Golf Ranking. Perhaps, but it certainly didn't seem to bother him during his Sunday 66 at the British Open two weeks before.
No, we're going to chalk it up to him simply having a bad day on the greens. And believe it or not, that's a rare occurrence these days.