The Loop
Sergio Garcia makes birdie, then rescues a birdie, at Oakmont's eighth hole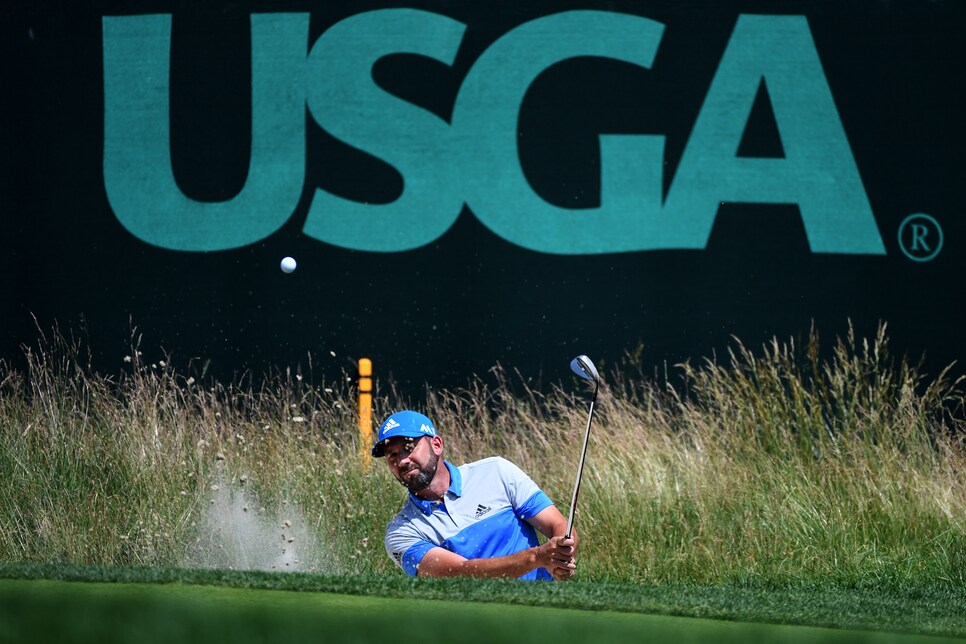 OAKMONT, Pa. -- Sergio Garcia stated he was going to be aggressive heading into the final round at the U.S. Open, insinuating he wanted to collect as many birdies as possible. He's taking that promise a tad too literally.
On the eighth hole at Oakmont, Garcia holed out from a bunker for birdie, a rare "2" on the 299-yard par 3.
The birdie put Garcia at two under for the tournament, just three shots behind Shane Lowry.
If that wasn't enough, Garcia found a stray bird hanging out at the back of the green, and decided to rescue him to safety.
Sergio Garcia, friend of the feathered. Who knew?