The Loop
Sergio Garcia knocked a diamond out of a woman's engagement ring. No, really.
A couple hours after Tiger Woods pulled out of the WGC-Bridgestone Invitational, Sergio Garcia hit a shot that nearly caused a totally different type of withdrawal. One that involves an ATM, that is.
Garcia's pulled tee shot on No. 3 led to a bogey, but it almost cost a woman in the crowd at Firestone a lot more. When Garcia reached his ball, he learned it had managed to knock the diamond out of her engagement ring.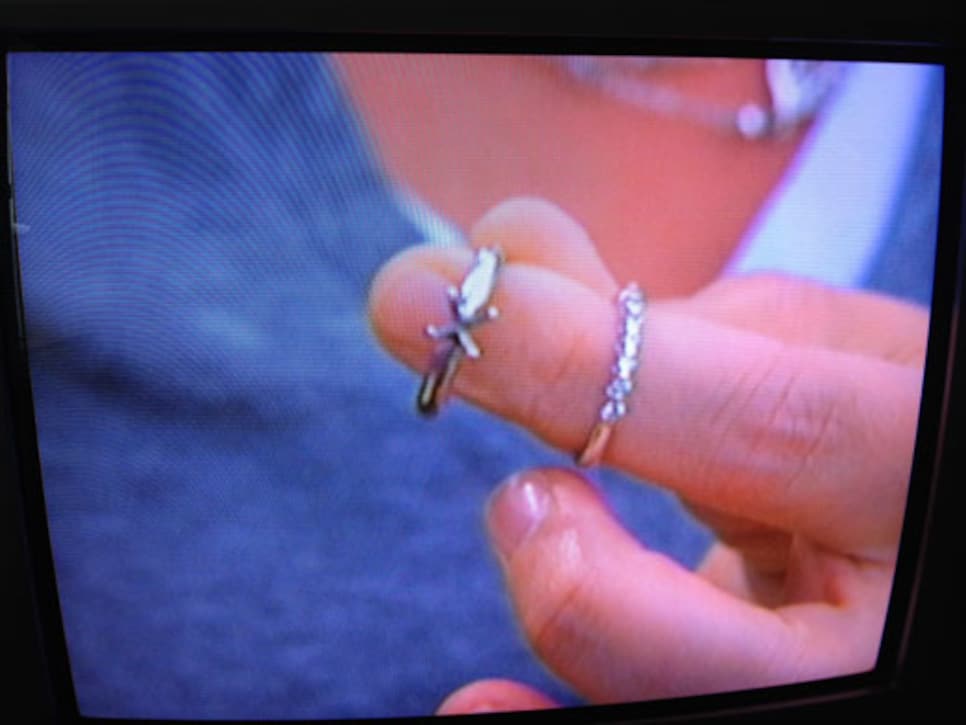 "I think Sergio is going to have to dip into his back pocket," CBS' Nick Faldo said. "That looks like a 6-carater to me."
"This could be the most expensive tee shot of all time," on-course reporter David Feherty added. "A diamond in the rough." Well played.
Garcia apologized to the woman, gave her a golf ball and joined the search party looking for the gem. After hitting his approach shot, he gave the ground another glance before asking a marshal to get the woman's contact info if the rock wasn't found.
Fortunately, about 20 minutes later, it was.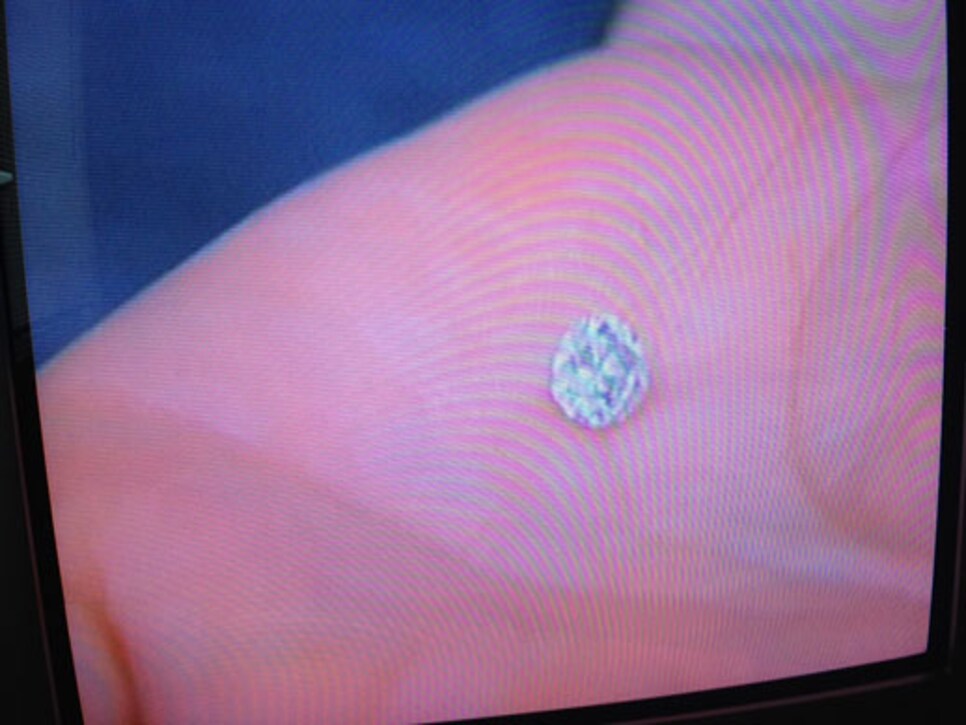 Here is one relieved woman: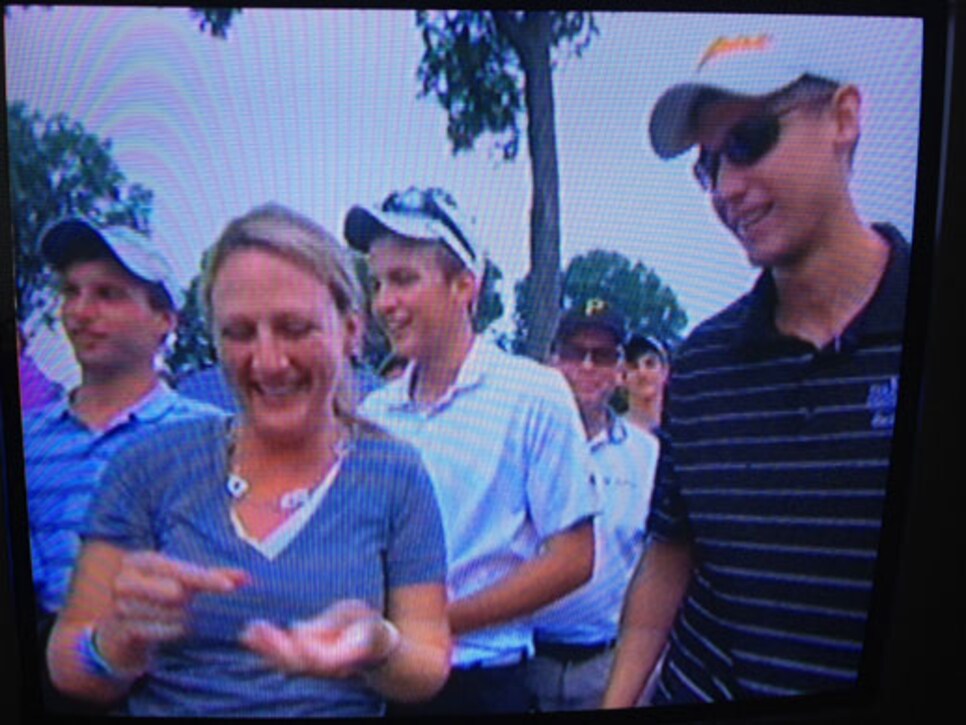 Maybe Garcia can still pay to have the diamond re-set. He's about to cash a pretty big check.