Apparel
Sergio Garcia, Dustin Johnson and Jon Rahm will all wear the same polo at the Masters (and you can buy it, too)
The piece of apparel a golfer owns more than any other is the polo. Adidas knows this, which is why it focused on releasing a perfected polo in 2018.
Adidas gathered feedback from all kinds of golfers, both professionals and amateurs, to engineer the Ultimate365 polo. It's designed to offer the right amount of breathability, stretch, drape and weight, and it's also the brand's most consistent fitting polo, meaning a dozen size mediums will all fit a golfer in virtually the same way. The Ultimate365 collection of polos includes 10 different styles and 68 total color options.
Sergio Garcia, Dustin Johnson and Jon Rahm will all wear the Ultimate365 polo at Augusta National. DJ will wear it all week, while Sergio and Rahm will sprinkle a couple other styles into their mix. And if you doubt that these guys will drive sales of the polos they wear, know that Adidas sold out of Sergio's Sunday polo twice online after he won the Masters in 2017.
Sergio Garcia's Masters polos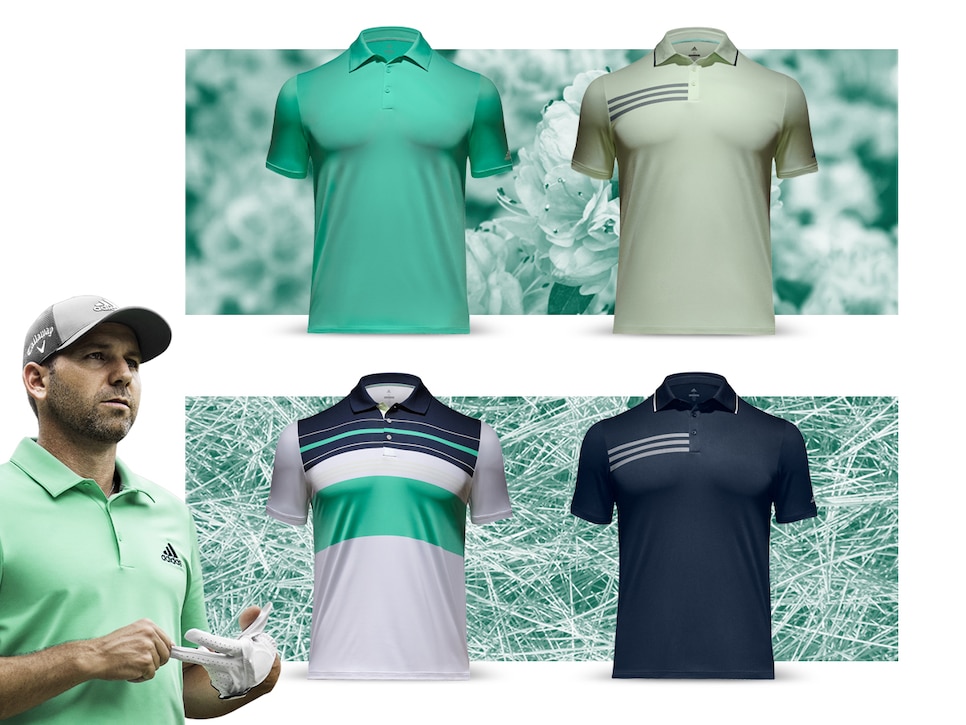 Dustin Johnson's Masters polos