The Loop
Sergio Garcia and Justin Rose get to see what it's like when the hole really is as big as a bucket
TaylorMade's push to spread the word on the potential benefits of courses using 15-inch holes continued Monday when CEO Mark King, along with PGA of America president Ted Bishop, co-hosted a tournament at Reynolds Plantation in Greensboro, Ga., using the wider cups.
Among the participants were TaylorMade tour pros Sergio Garcia and Justin Rose (below), who shot 30 and 33, respectively, for nine holes (while playing in about 1 1/2 hours).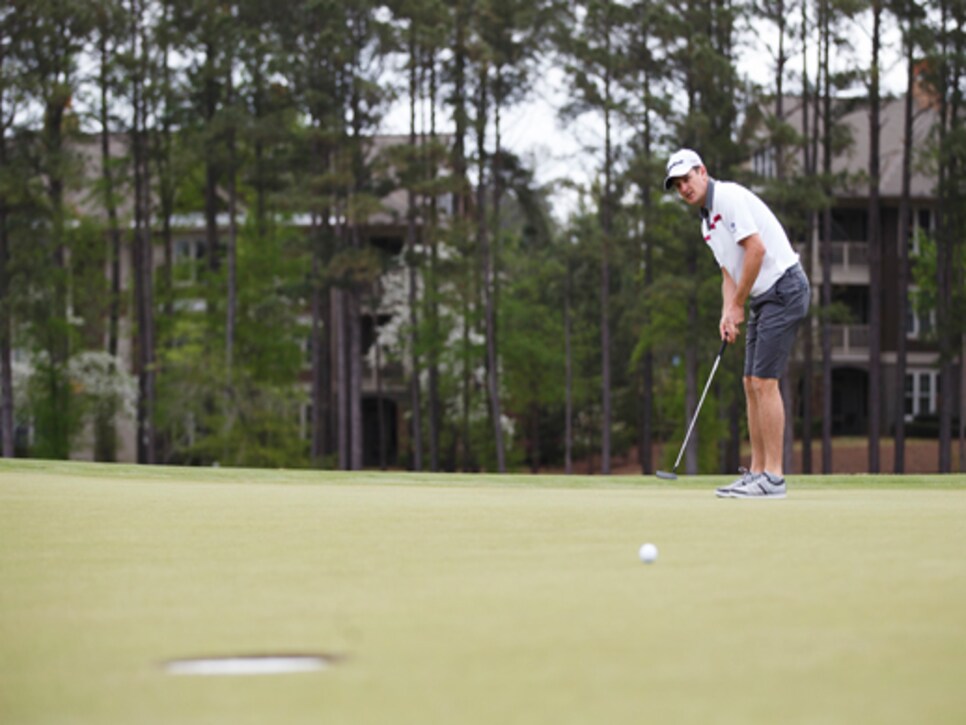 "Traditionally, we've been a sport that has driven people out of the game," Bishop said. "We need to start giving people choices."
Indeed "choices" is the key word. Just as there are three or four (or five!) sets of tees on every hole, a second, much larger cup on each green would offer golfers options. They're not at all meant to replace conventional cups.
The tournament was meant to highlight the potential of 15-inch cups as a way to attract new golfers to the sport by making it less difficult to initially learn and more fun to play. Over the next two weeks, 20 courses will add 15-inch cups to each of their greens. By the end of May, 80 additional courses are expected to use them, according to TaylorMade.
Rose says that he's having a hard time getting his 5-year-old son, Leo, to pick up the game. He wonders if the larger cups might help. "He's rejected golf because it's very hard for him," Rose says. "Fifteen-inch cups might be perfect for him."