Serge Ibaka dropped a Dikembe Mutombo finger wave in front of Dikembe Mutombo, and it was spectacular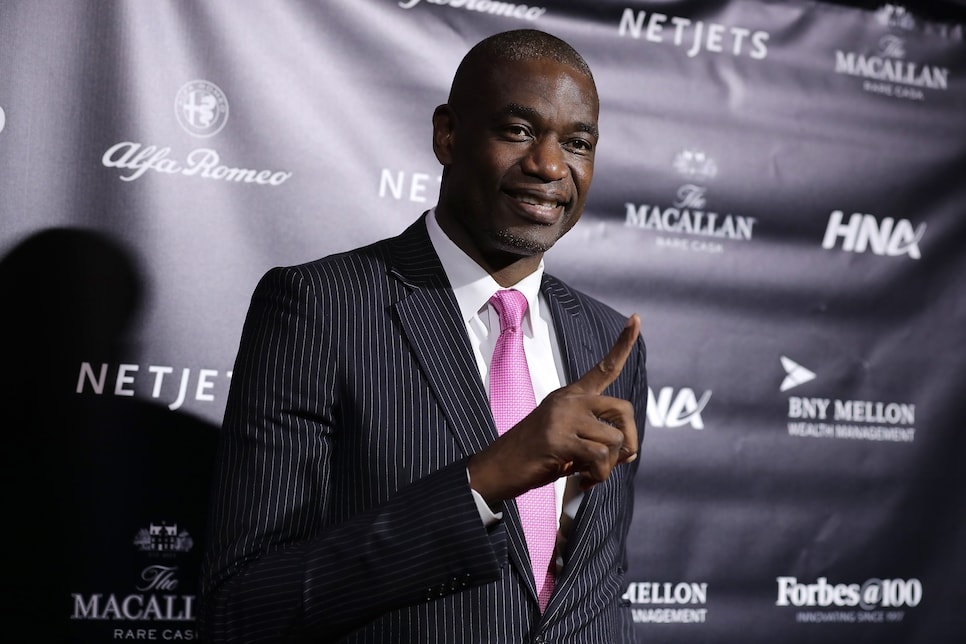 Dikembe Mutombo is more god than man. From his humanitarian work to his notorious flying elbows to dropping the greatest pick-up line in the Western canon, the Hall of Fame center is truly larger than life. Even though Mutombo has been retired since 2009, that position still holds true, evidenced in this fantastic video from Wednesday night.
Mutombo was sitting courtside for the Toronto Raptors' matchup against the Phoenix Suns when Toronto's Serge Ibaka sent Alex Len's shot back to the kitchen. Following said block, Ibaka dropped Mutombo's famous finger wave towards the crowd, a gesture that delighted Mutombo to no end.
May we all find something in life that brings us as much joy.
A $65 million deal for a power forward that averages less than six boards a game might seem like a disaster. But Ibaka earned every dime of that contract last night.
You are using an unsupported version of Internet Explorer. Please upgrade to Internet Explorer 11 or use a different web browser.