The Loop
The Serena Williams outburst in her U.S. Open defeat was one of the most dramatic tennis moments of all time
The Naomi Osaka and Serena Williams U.S. Open women's final on Saturday was not short on emotions and dramatics. In fact, it was quite unbelievable. Osaka, a 20-year-old upstart ranked 20th in the world, defeated Serena, who was looking for her 24th Grand Slam title, in straight sets on Saturday.
Osaka would win in straight sets, defeating Serena, 6-4, in the second set, but it was one of the most peculiar scenes we've seen in Grand Slam tennis that will have people talking. Serena was called on a very game penalty by U.S. Open chair umpire Carlos Ramos for misconduct. First, Serena was called out by Ramos for advice given by Serena's coach during a game, considered to be misconduct, and she was assessed a point penalty.
Following the penalty, and continuing into following games, Serena let Ramos have it. She stopped at the official's chair multiple times, yelling that she has never cheated in her life. Then Serena broke her racquet in frustration after dropping to 4-3 in the second set, and continued to point her finger at Ramos, telling him that he was a "thief" for stealing points from her.
That resulted in a game penalty, which then caused Serena to really, really lose it with Ramos.
And she yelled at two other USTA officials who came out to try to calm Serena, as well, but to no avail. Serena was moved to tears.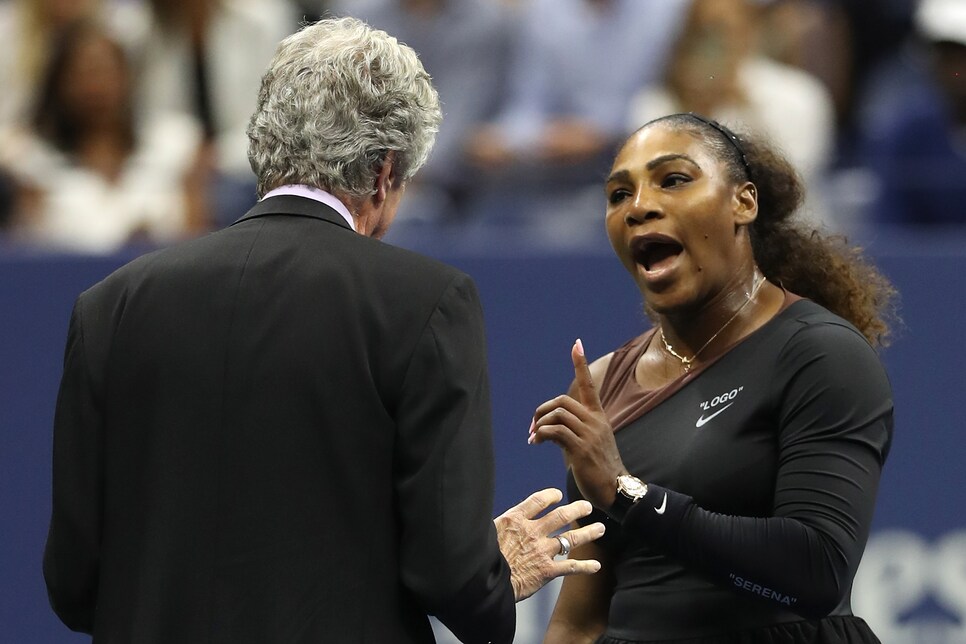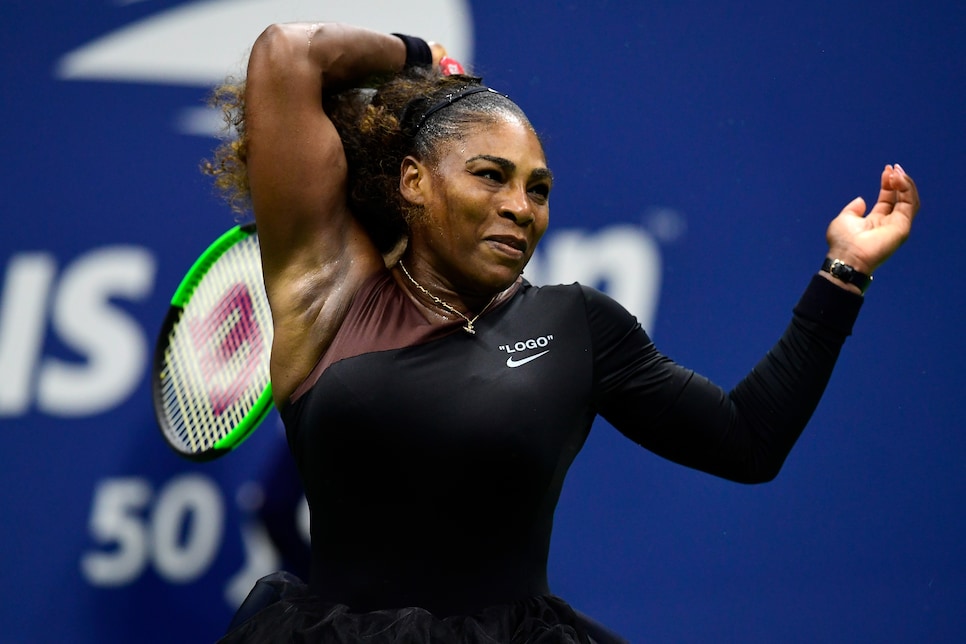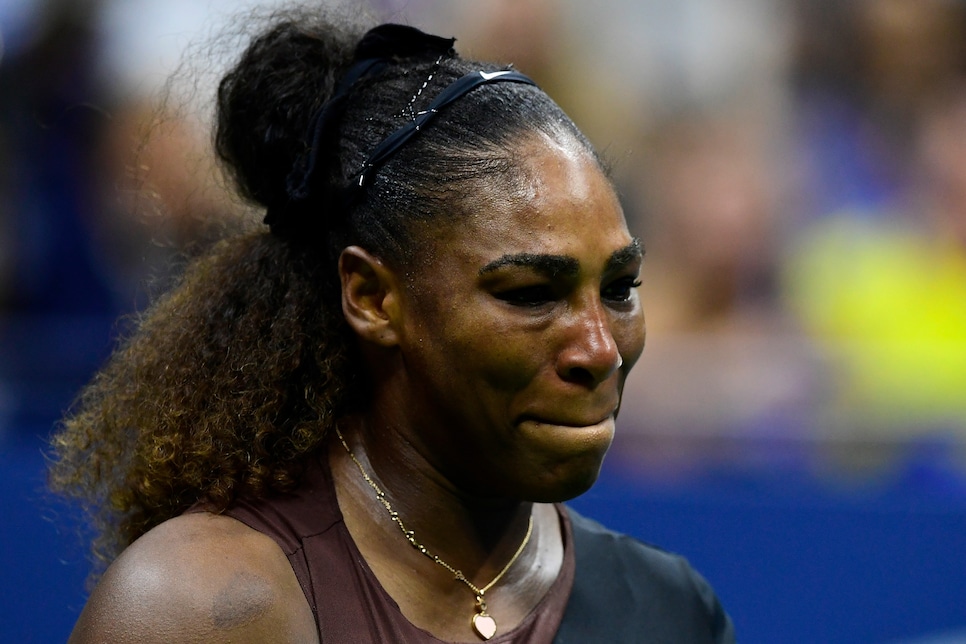 A bizarre moment for sure, and a really, really rare Grand Slam game penalty. It was a shame that Osaka's 6-2, 6-4 victory, her first Grand Slam title, will be remembered for Serena's meltdown in Queens. But it was a memorable one, and Osaka's name is firmly on the national stage.
And Chris Fowler, ESPN's tennis announcer on the call, summed up the bizarre sequence of events with this tweet: