Branded Content
SentryWorld emerging as hot 'new' player in the burgeoning landscape of Wisconsin golf
Editor's Note: This article is written in partnership with SentryWorld.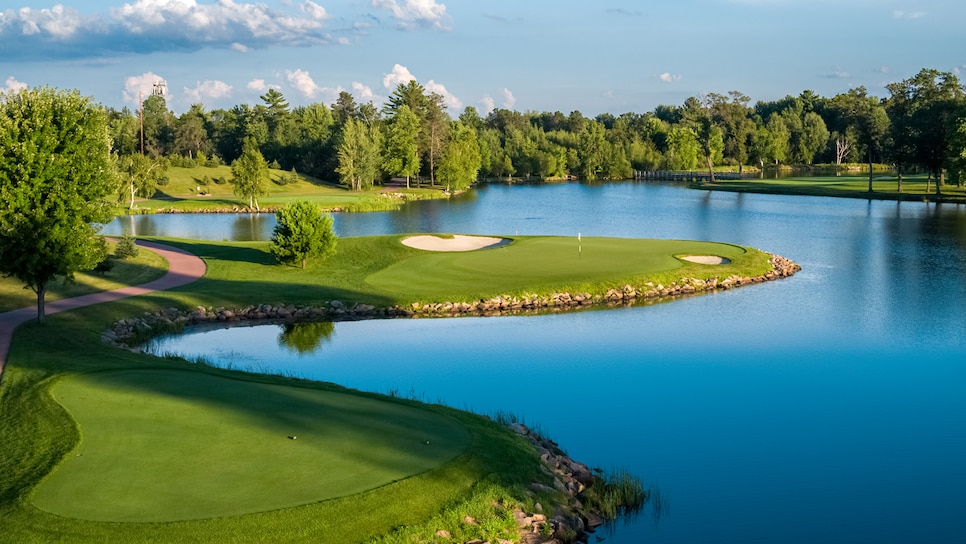 Few rising golf destinations can match the swelling momentum (and warm Midwest charm) of Wisconsin. SentryWorld, located mid-state in Stevens Point, officially opened 1982, and has always been a special treat for the locals. On a national level, so much has been added in and around the resort that a reintroduction may be in order.
The golf experience at SentryWorld is one of a kind in the world of public golf. Tee times are spaced at 20-minute intervals, giving a player the calming sense that he or she won't be rushed, with ample time to soak in the natural beauty. The golf course at SentryWorld is challenging, but the overriding theme is enjoyment. The original Robert Trent Jones Jr. parkland layout was reimagined by Jones and others just a few years ago. SentryWorld played host to the 2023 U.S. Senior Open, won by legend Bernhard Langer.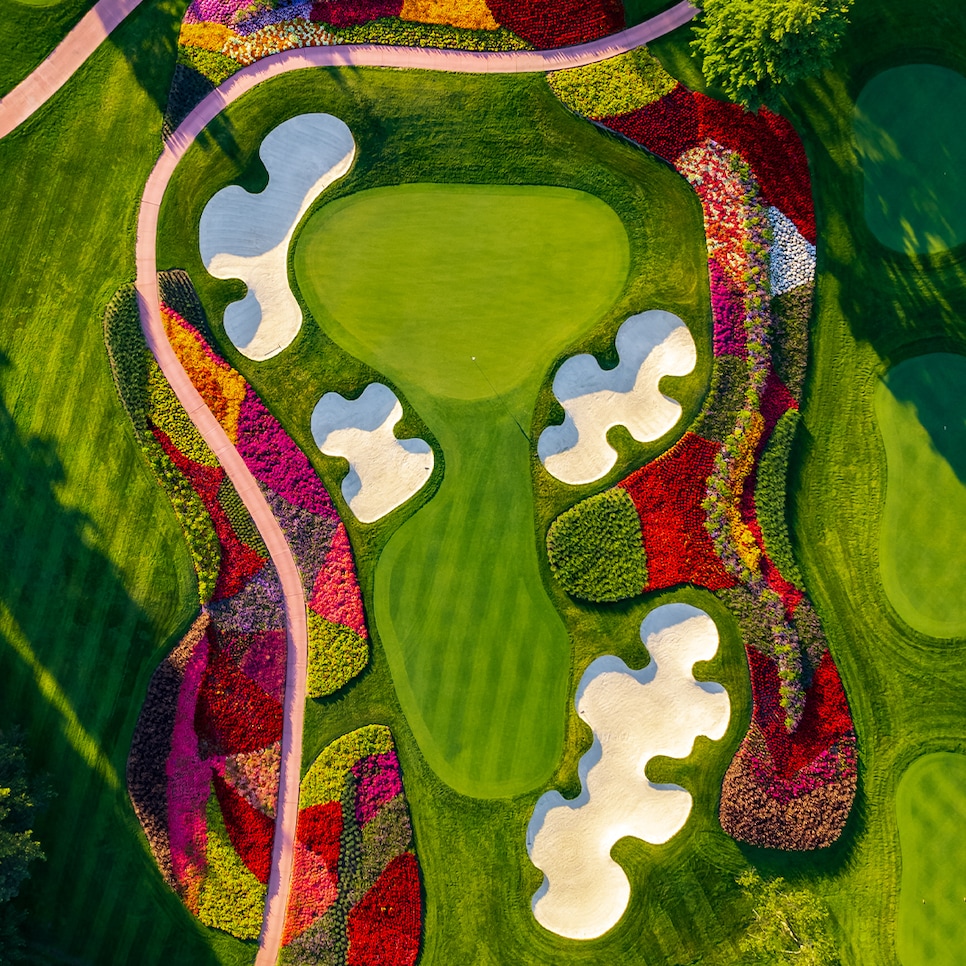 Nestled beside Sentry Insurance's headquarters, the course is known for its pristine conditioning, as well as its famed, postcard-worthy Flower Hole. One of SentryWorld's differentiating features is that once the golf fee is paid, players can put away their wallets. All amenities, including two on-course refreshment stations, plus gratuities, are included in the experience. Experience is the operative word; a round of golf at SentryWorld offers golfers a unique and memorable day.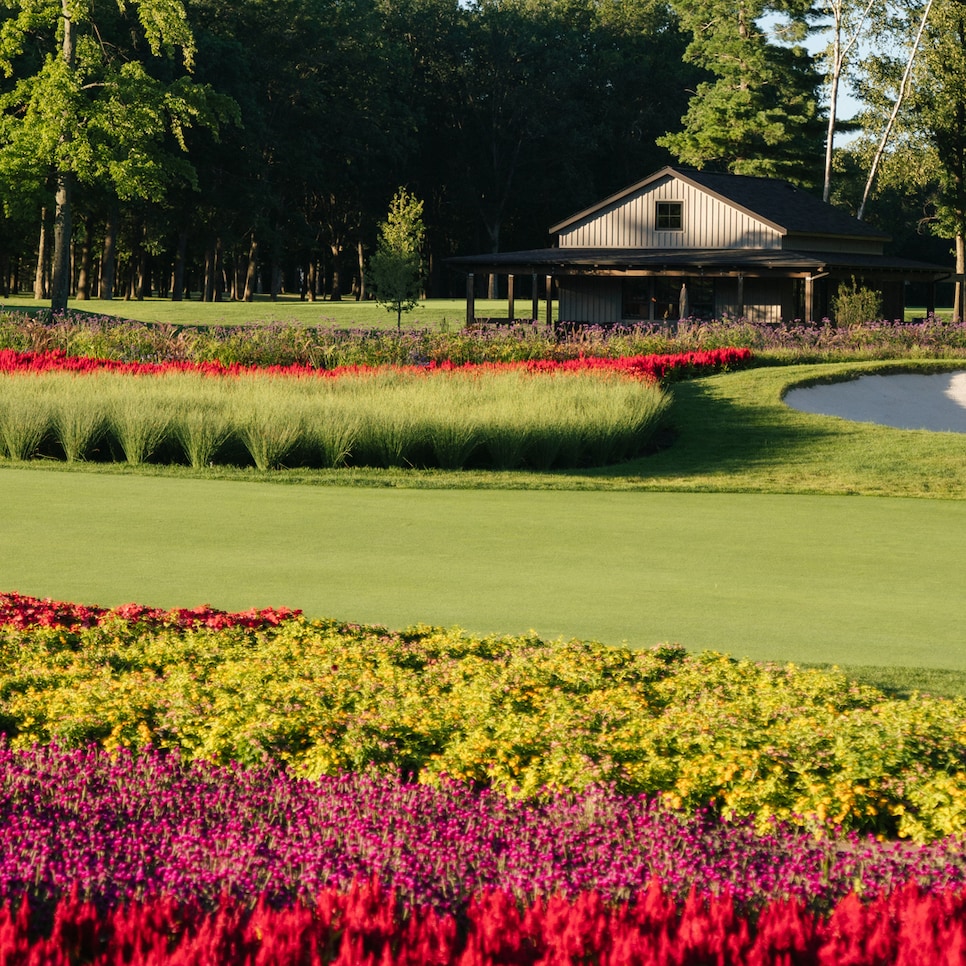 Also new is The Inn at SentryWorld, a quaint 64-room boutique hotel, built alongside the 18th fairway, which opened in 2022. Rooms and suites are spacious and luxuriously appointed. Guests are encouraged to stretch out, kick back, close the laptop, and venture outside on a crisp evening to enjoy the crackling sound from a roaring firepit.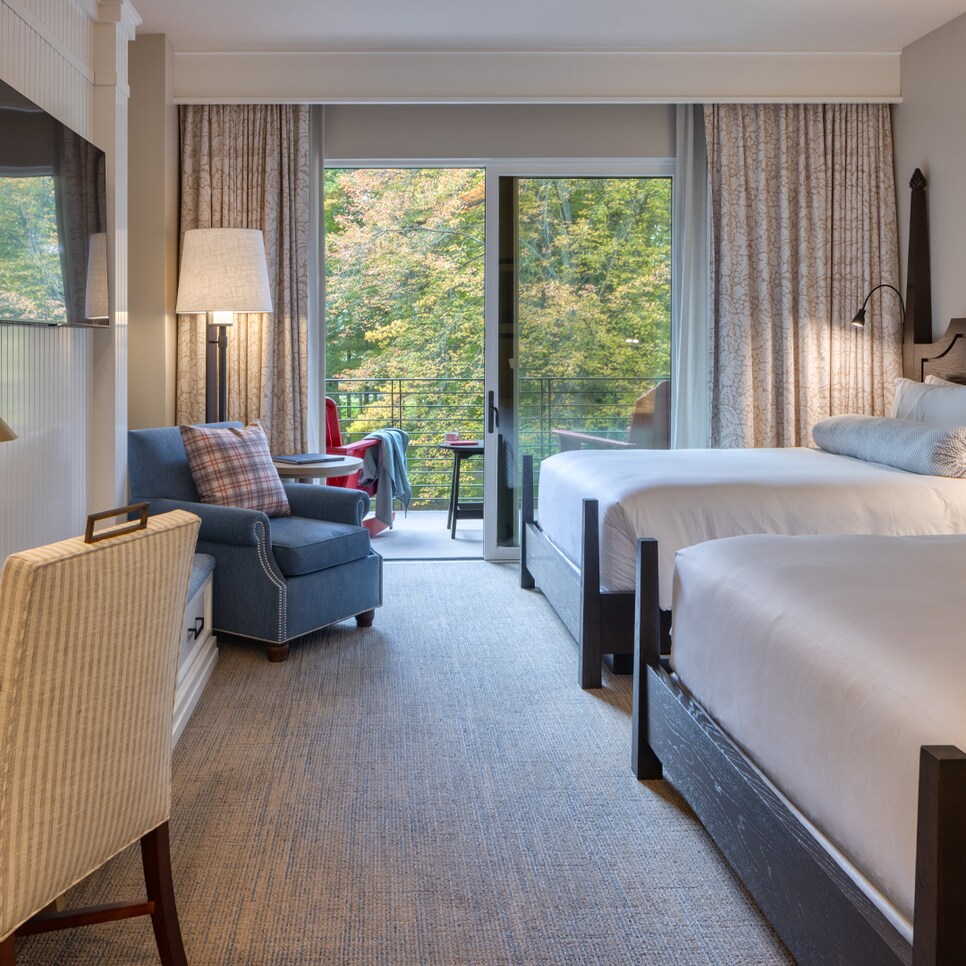 SentryWorld offers three distinct dining options on the property: the relaxed vibe of PJ's, a great spot to unwind outdoors after golf (craft beers and cheese curds are a staple!), or the more upscale, elegant and artsy feel of Muse at Sentry, home to fine cuisine (dry-aged New York strips) and an impressive offering of top wines. The Library Café also serves guests for breakfast, lunch and dinner featuring fresh in-house baked goods and locally sourced ingredients.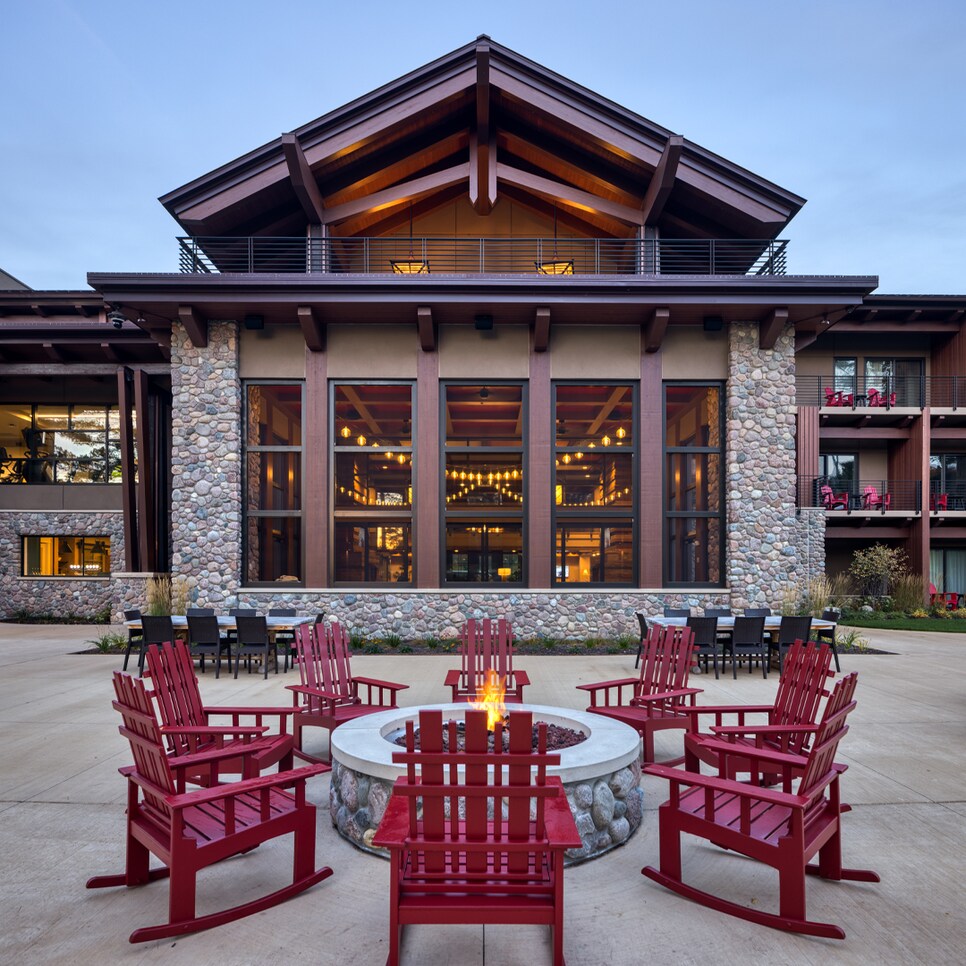 Be it a stand-alone family escape, a buddies trip, a company business gathering, or as part of an extended golf package to sample other world-class golf venues in Wisconsin, any bucket list lineup is incomplete without a visit to SentryWorld.