PGA Tour Champions
Seniors to get their own team competition, the World Champions Cup, starting in 2022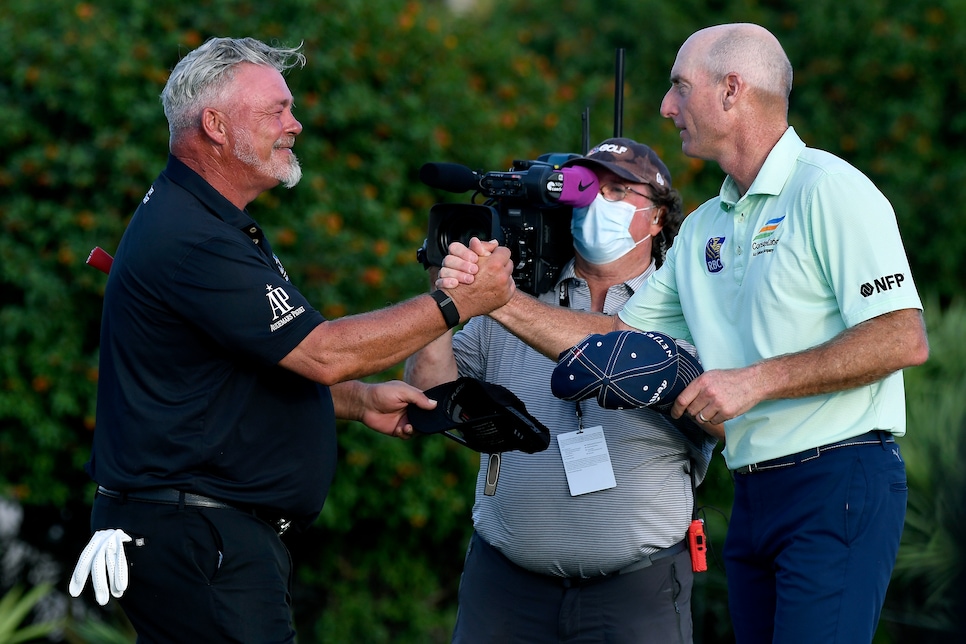 The Ryder Cup and the Presidents Cup and the passion they evoke were the impetus behind the formation of a new senior team competition, the World Champions Cup, the sports and marketing concern Intersport and the PGA Tour Champions announced on Wednesday.
The inaugural competition, a three-day affair featuring U.S., European and International teams, will be held in the fall of 2022 at an American course yet to be determined.
Jim Furyk will captain the Americans, Darren Clarke the Europeans and Ernie Els the Internationals. All three have been captains of either Ryder Cup or Presidents Cup teams. Each team will be comprised of six players.
"We are excited to add this global event to the golf calendar starting in 2022 and are appreciative of Intersport's passion to begin a new worldwide golf tradition," PGA Tour Champions president Miller Brady said in a news release.
"The World Champions Cup will give golf fans the opportunity to see the game's greatest players come together in a team format on the world's biggest stage. International team events are some of the most significant competitions in our game, and it will be fun to see Ernie, Jim and Darren, along with their teammates, compete for the inaugural World Champions Cup next year."
The format will be twice daily nine-hole matches, featuring both team and singles play, with points awarded for each hole won in each match. At the conclusion of the matches, the team with the highest point total wins.
Peter Jacobsen has been named the chairman of the initial World Champions Cup.
Intersport founded and operates the PGA Tour's Rocket Mortgage Classic.