News
Senior golf legends start acting like giddy children at first sight of new USGA trophy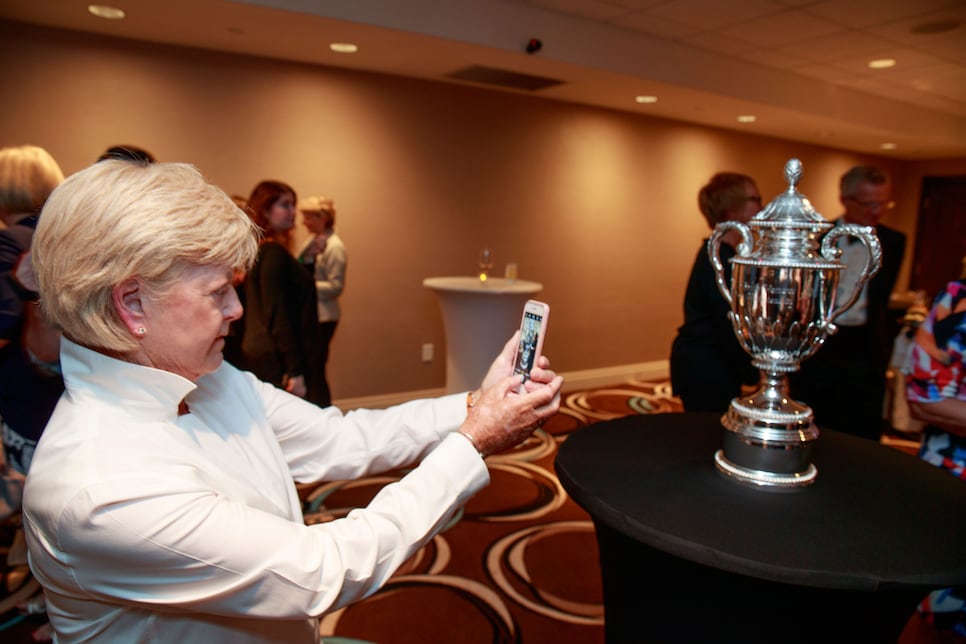 Copyright USGA/John Mummert
MIAMI BEACH — The USGA's trophy collection got a bit bigger on Saturday. During the USGA Annual Meeting at the Fountainbleau Resort, officials unveiled the award that will be given out in July to the winner of the inaugural U.S. Senior Women's Open at Chicago Golf Club.
Made from sterling silver and weighing 13 pounds, the new honor was a year in the making from inception to finished product. "There's something humbling about creating a new trophy and being a part of that process from the very beginning," said Nick Winton, a London-based silversmith the USGA uses to create its trophies.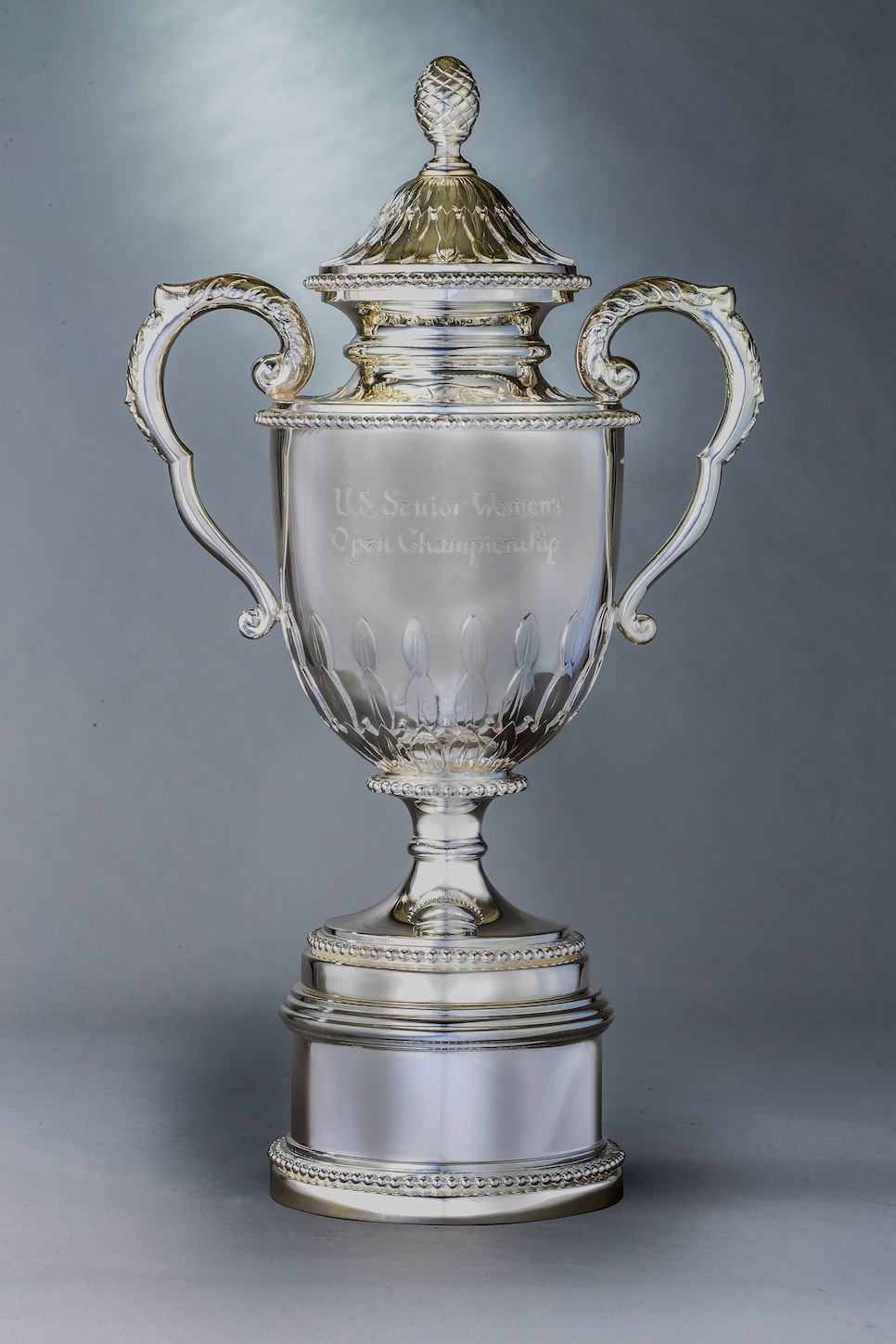 In crafting the 22-inch tall prize, Winton integrated several symbolic design characteristics. The trophy's top has a pineapple to represent hospitality, friendship and generosity. The olive leaves surrounding the cup, with fruit on the more mature leaves, is a nod to the intergenerational nature of the championship. And the ornate scroll along the handles is meant to promote the themes of female energy, growth and evolution.
"One of the iconic symbols of any great competition is its trophy," said USGA executive director and CEO Mike Davis. "The U.S. Senior Women's Open Trophy will be an enduring symbol of this championship and a fitting tribute to its champions."
Davis says the USGA is budgeting a $1 million purse for the 120-player field consisting of players 50 and older, with the final amount to be announced shortly. No doubt the monetary reward is much appreciated, but a handful of former U.S. Women's Open champions—Pat Bradley, Amy Alcott, Jane Geddes and Jan Stephenson—got a sneak peak at the trophy on Friday night admit to becoming smitten by the hardware itself. Each player started taking selfies with the trophy as well as joyously standing for a group shot in front of the shinny silver prize.
"It was a magical moment to see that beautiful trophy stand so proud and represent senior women's golf," said Bradley, an LPGA and World Golf Hall of Famer who, at 66, says she's working to have her game in shape in time for the championship. "I am just thrilled to have the opportunity to compete for it. I have been waiting 17 years to have this championship on our schedule."