Seeking the 100 shooters -- in age
The golf motto "a game for a lifetime" doesn't need any clarification for those who have played the game for several decades, but reading about the living examples of that motto inspire and enthrall us.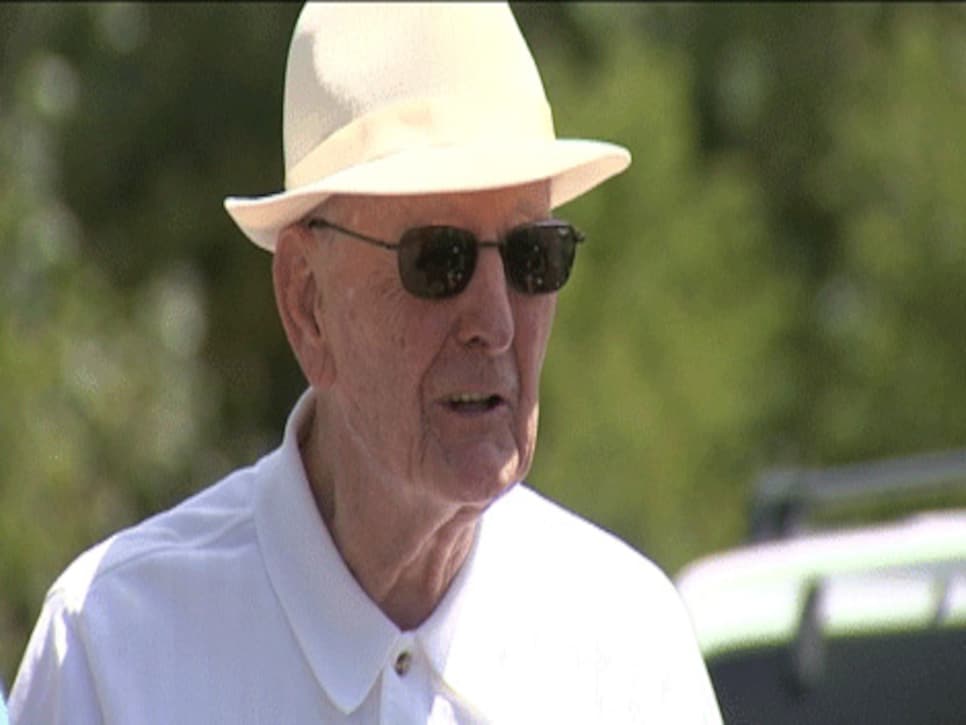 Photo of Stewart Roche courtesy of WZZM-13.
A legendary lifetimer was British Columbia's Arthur Thompson, who shot his age in 1972 at age 103. Last summer we spotlighted Stewart Roche (above), of Hart, Mich., who had a hole-in-one at age 96, giving him three aces since turning 91, a trick that caused us to give him the awkward-but-deserving title "most prolific hole-in-one shooter of a golfer in their 90s."
We want to keep the great golf longevity stories coming, but we're going for the mother lode of lifetime records and want to discover who the oldest male and female golfers are who play rounds regularly, plus determine among this group of active golfers who has played golf for the most years. That means golfers who have hit triple digits -- in age -- and who likely have been playing for 9 to 10 decades.
If you fit that profile, or know someone who does, we want to hear from you. Please nominate yourself, or someone you know, sending us details about your age, where you play regularly, how long you have played golf (starting age to present age) and send it all to editors@golfdigest.com. You can also mail information to: Golf Digest, 20 Westport Road, Box 850, Wilton, CT 06897, attention: The Oldest Golfer.
We'll report back on what we've heard so we can all celebrate the oldest players among us.