The Loop
See what one high-end, U.S. Women's Open course is doing to engage millennials, beginners
A high-end private facility would not seem a likely place to look for guidance in growing-the-game efforts and appealing to millennials, but CordeValle, playground for the Silicon Valley set and others, is setting a good example.
CordeValle, 28 miles south of San Jose, Calif., and the site of the 2016 U.S. Women's Open, has embraced the three-, six- and nine-hole loops, among other efforts.
The idea, Michael Marion, director of club operations and membership and a PGA of America professional, said, is "keeping a golf club in their hands.
"If you look at young executives, and if you read anything about what's important to millennials, their leisure time is very important to them," Marion said. "Also, they devote segments to that time. They don't necessarily have a five- or six-hour segment they can devote in the middle of the day. You've got to keep trying new programing to get them engaged and keep a club in their hands, even if it's only for an hour or two-hour period."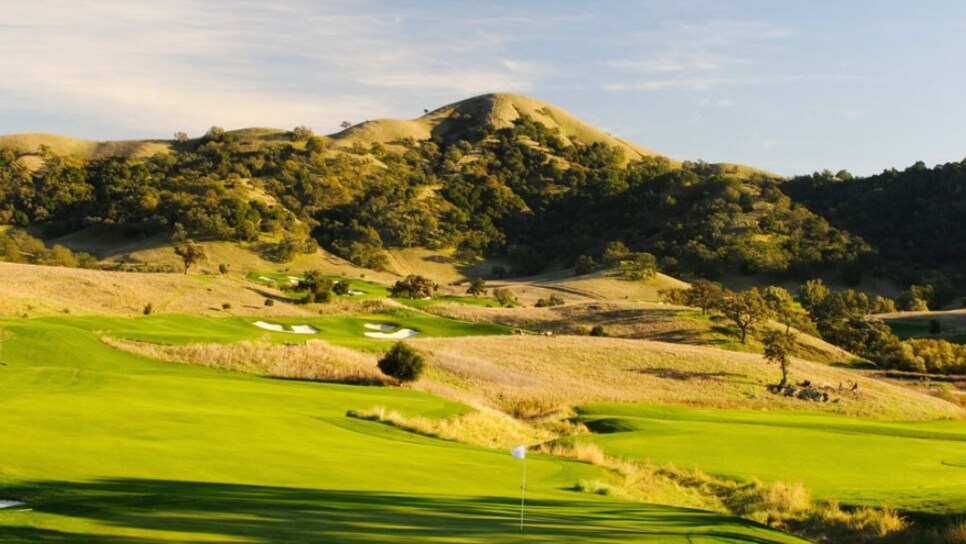 CordeValle, moreover, offers what it calls "Sips and Tips," an introduction to golf social hour conducted on the range that entails lessons in fundamentals from a PGA professional and cocktails.
"I think people want to play golf," Marion said. "I know everyone's on this horrible, ship is sinking, no one wants to play golf, kick. I'm not saying we're where we were at in the early '90s, but to get people playing golf, to keep people playing golf and to continue to put a golf club in their hands and keep them active, we decided to create different alternatives, to combine golf with social and leisure activities.
"Let's it make it more fun, serve food to them, have music."
Last week, Greg Norman was saying many of the same things, even advocating for 12-hole courses, in this rant on the state of the game. "Quite honestly, you can't rely on the Baby Boomers to carry the game of golf any more, they have done that for a long period of time but you've got to reach down to the millennials," he said. "Bring the kids in by letting them put speakers in golf carts, putting headsets on or playing in their board shorts or getting on an electric skateboard or something like that to take their clubs around, have fun with the game, speed it up, do what the kids like to do."