The Loop
See the Arnold Palmer silhouette that fans are lobbying Tim Finchem to be the new PGA Tour logo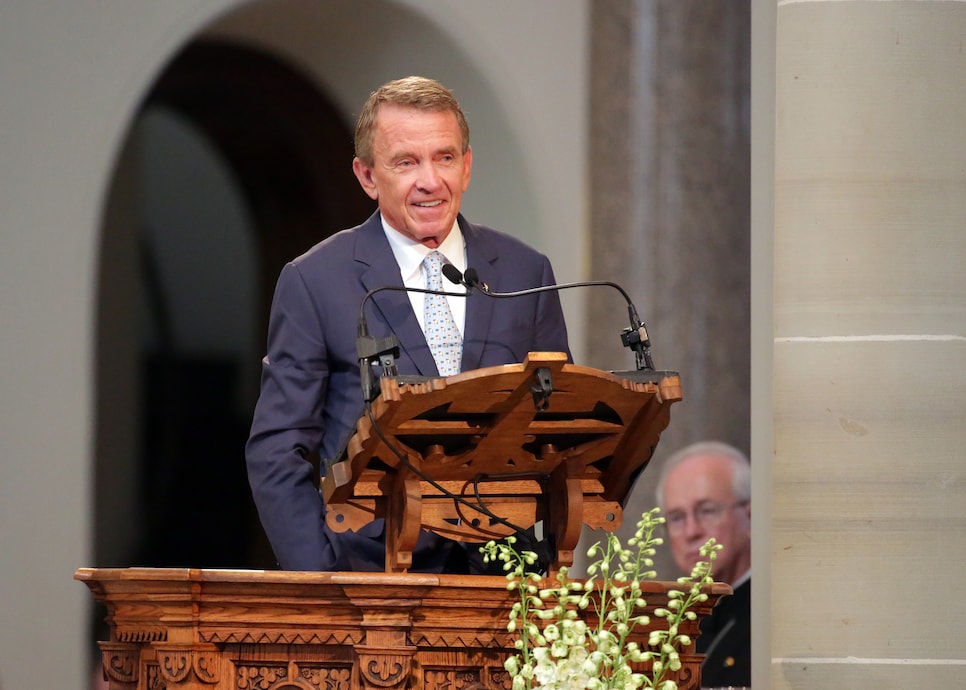 Arnold Palmer's memorial service was held on Tuesday, yet the tributes to the King are just beginning. As touching as each homage is to Palmer, there's one fan proposal hoping to ensure his legacy stands the test of time.
An Arnold Palmer silhouette has been making the rounds on social media, featuring Palmer's trademark pose against the PGA Tour crest. It's become so popular that many are petitioning Tim Finchem to make it the official tour logo:
Such a move is not unheard of: Jerry West became the NBA logo in 1969, and that was when the Lakers star was still in the league.
Finchem is likely ending his reign as PGA Tour commissioner soon. We can think of no better way to go out in style than establishing an enduring honor for the King.