At Golf Digest, our definition of what constitutes great golf has expanded. Yes, we're still about getting the ball in the hole in as few strokes as possible. But we're also about sinking a putt down a 90-foot hotel carpet into a cocktail glass (which is what we asked of Jordan Spieth). Or trying to knock a drone out of the sky with an approach shot (nice work, Bubba Watson).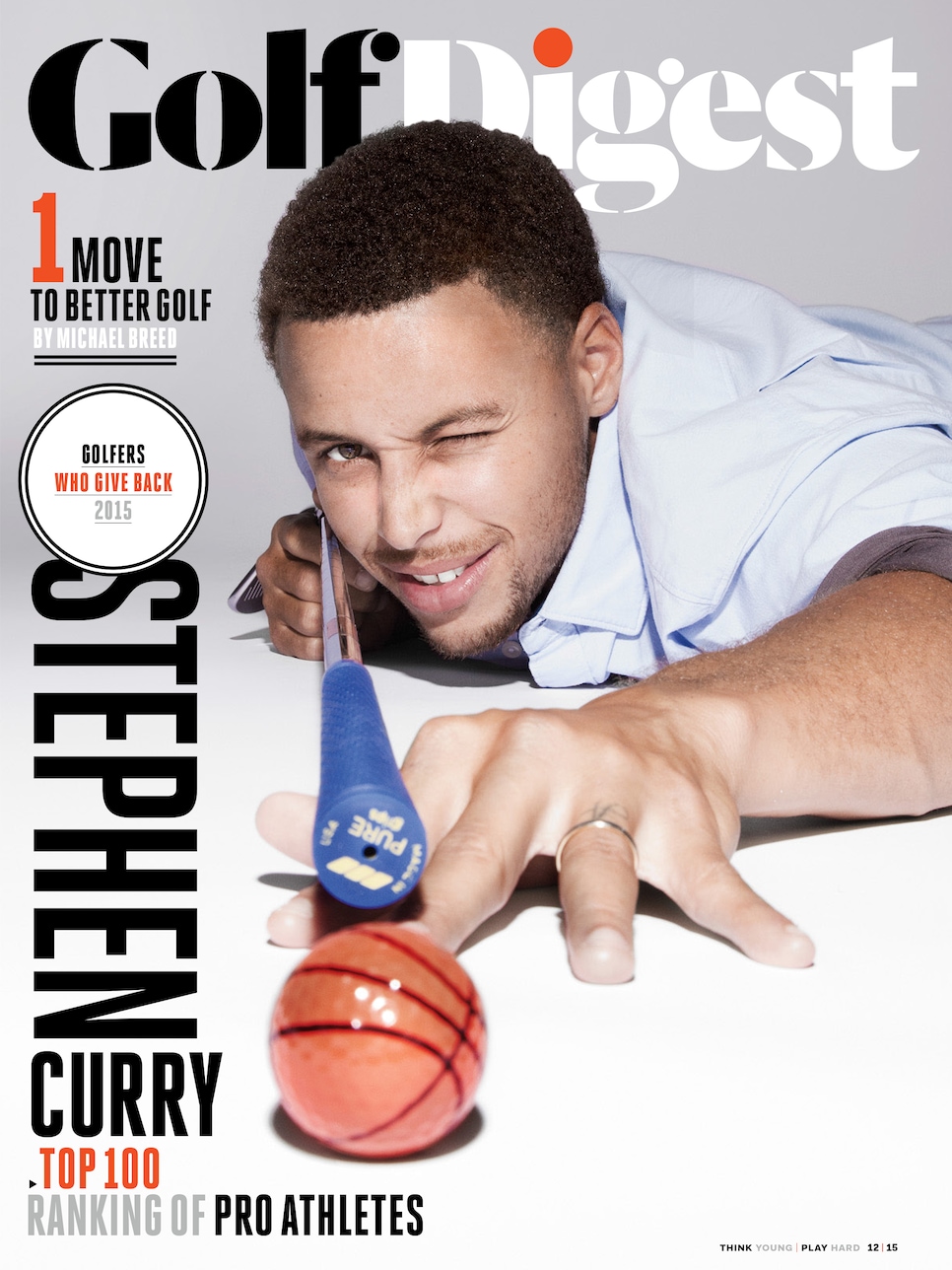 Cover photo by Chris McPherson
Now comes our December Golfers Who Give Back issue, and we asked cover star and reigning NBA MVP Stephen Curry to incorporate his two sporting passions into one comprehensive challenge. Against a shot clock, Curry had to knock down 3-pointers, hit chip shots into a hoop, make putts from the foul line, and sink half-court shots . . . all while answering our questions.
Did Curry succeed? See for yourself:
Curry wasn't the only pro athlete who faced a unique test this month. Other athletes featured include NFL wide receiver Larry Fitzgerald:
And top-ranked UFC middleweight fighter Luke Rockhold:
In addition to profiles of our Golfers Who Give Back, the December issue also features Golf Digest's latest ranking of the Top Athlete Golfers. The complete list will be available on GolfDigest.com later this week.