PGA Tour
Sebastian Munoz misses out on a 59 but still makes PGA Tour history at AT&T Byron Nelson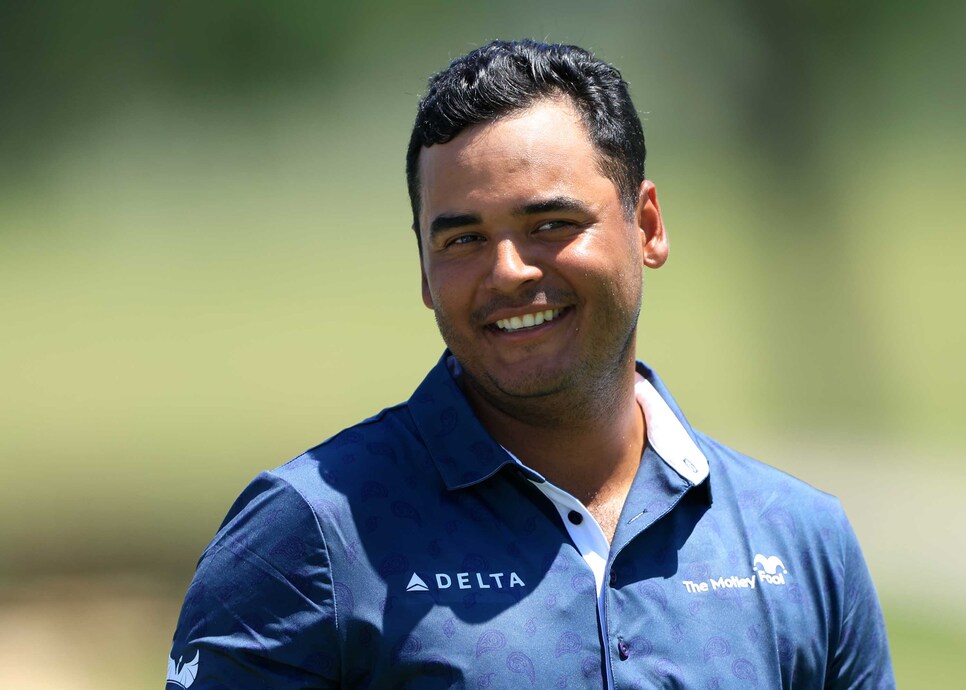 No golfer in PGA Tour history has shot 60 two times in one season. No golfer, that is, until Sebastian Munoz closed out the accomplishment Thursday during the first round of the AT&T Byron Nelson.
Last November, Munoz shot a 10-under 60 in the opening round of the RSM Classic at Sea Island, making a birdie on the final hole. Fast forward 175 days, on a sunny but mild day at TPC Craig Ranch in McKinny, Texas, and the 29-year-old Colombian made a birdie on 18 once more for a 12-under 60.
It's rare anyone has the personal perspective to say not all 60s are equal, but Munoz does. At Sea Island, the round only gave him a one-shot lead as the scoring average that day was 66.38 on the Seaside Course; he'd go on to finish third that week.
In Texas, Munoz staked himself to a five-shot lead when he was done with the day.
"This one was definitely [more] impressive," Munoz said, noting it's the first time he was ever 12 under for a round. "That one I thought Corey, I was playing and Corey Conners that day and I thought he was going to shoot 59. He was kind of like 7 through 9 or 7 through 10 and I thought he was going to see it, and that kind of inspired me my push. Today, I don't know. I just kind of kept it going and I just wanted to get more looks, more looks and more chances, and I just kind of went crazy with it."
Munoz even had reason to believe that his round could have been even lower. While making nine birdies and two eagles, a bogey on the par-4 eighth hole after adding a penalty shot when taking an unplayable lie from an errant tee shot.
Following the misstep, Munoz played his next four holes in six under par, making a 15-foot eagle putt on the par-5 ninth and a five-footer for eagle on the par-5 12th. The last player to go six under in a four-hole stretch on tour was Dustin Johnson during the second round of the 2020 Northern Trust at TPC Boston.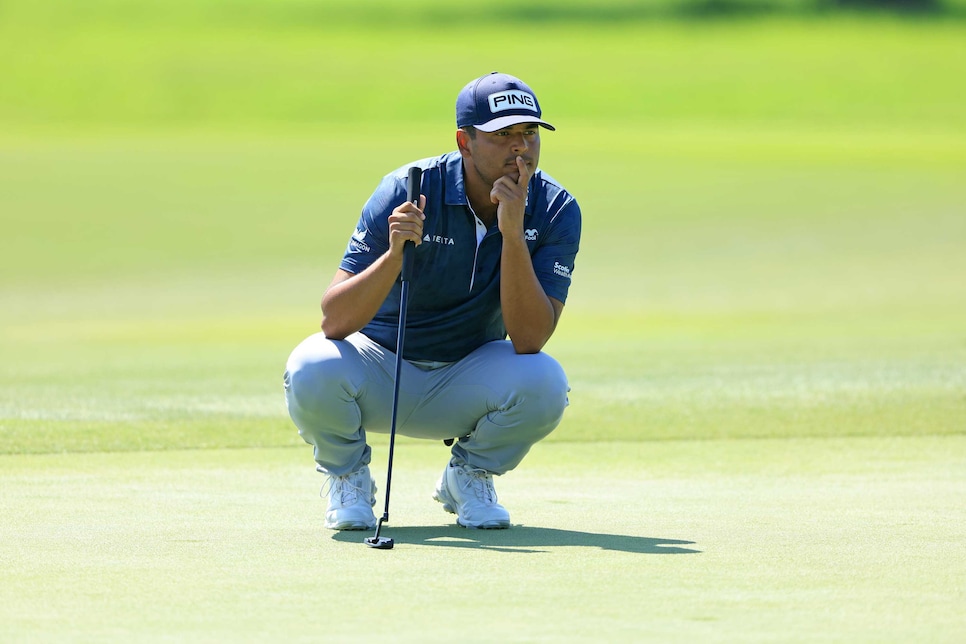 Eight under on his round with six holes to play, Munoz birdied 14, 16 and 17 to keep 59 in his grasp if he could eagle the par-5 18th. After splitting the fairway with his drive, leaving him 247 yards to the hole, Munoz's second shot with a 3-wood missed the green right. Now with a delicate greenside chip for 59, he left his ball nine feet right of the hole. The way he was putting, however, it's little surprise his birdie roll found the center of the cup to finish his back-nine in eight-under 28.
"I wanted to give myself a chance," Munoz said of a closing eagle. "I had I think it was 250 to the pin into the wind. I kind of wanted to hit like a bullet, like a little draw. I knew if I want to hit it close it had to be a fady, soft-landed shot; I tried to do that. Overdid it and ended up with a 60, which is really good around here."
Yeah, it should work quite well.