News
This PGA Tour winner's Masters preparation accidentally backfired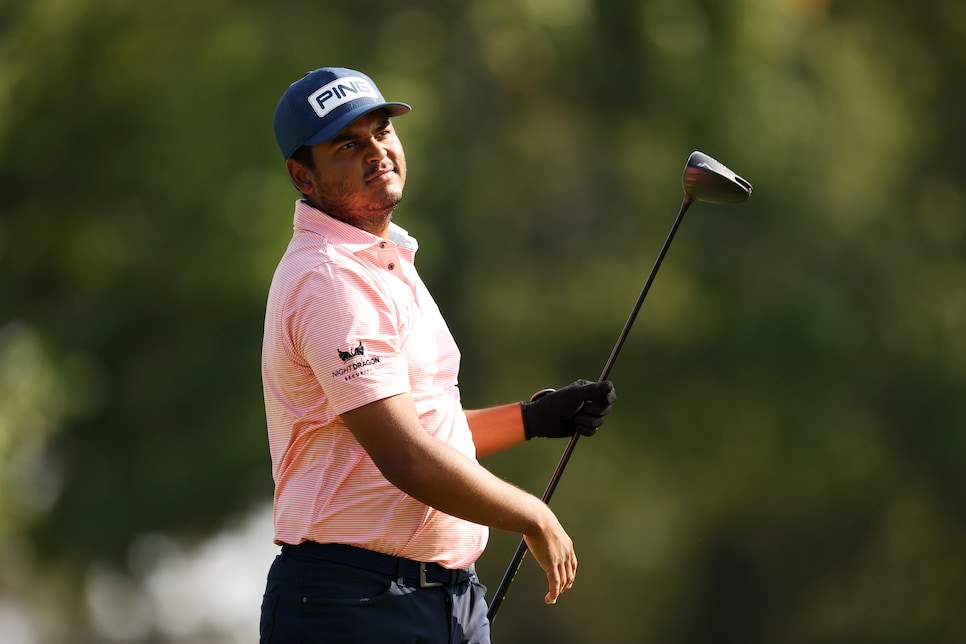 Sebastian Munoz will make his Masters debut in six weeks. The tournament itself is making a debut of sorts, as the pandemic has moved the Augusta National celebration from spring to fall for the first time in event history. How the course will play in autumn is somewhat of a mystery. A mystery Munoz, accidentally, passed on discovering.
Speaking to the media ahead of this week's Sanderson Farms Championship where he will defend his Reveille the Rooster trophy, Munoz was asked if he's visited Augusta National in preparation for the 2020 Masters. Munoz responded in the affirmative; in fact, he visited last November. So he has an idea of the beast that awaits this time of the year, right?
"It was cold," Munoz said. "Like I remember I booked for two days, so the first day it was gorgeous. I played like around noon or a little later. It was like 70, 65 [degrees]. It was just long that time, but they told me it was playing different in April. And then the next morning I had an 8:00 a.m. tee time and I looked at the weather and it showed like 45 or 50 [degrees], and I'm like, 'Ugh, I'm not going to play since it's not going to be this cold at that time of the year,' so I didn't play because it was going to be too cold."
Luckily, it wasn't a total lost cause for Munoz, as he did gain some sense of the punches Augusta will throw.
"It surprised me hitting 3-iron on 11 for my second shot. It surprised me when I hit, I think I hit 5-iron on 10," Munoz said. "I did get on in two on 15 with a 4-iron, so that was good. And also 18, like I think I didn't reach the first left bunker, which they told me was in play, but I think I didn't reach. Yeah, it was just playing longer. They told me, yeah, I should expect to play shorter distance, but it does play longer."
Munoz, who made cut at the U.S. Open and finished T-59, will begin his title defense at 1:55 p.m. on Thursday with Corey Conners and Ryan Armour.