Instruction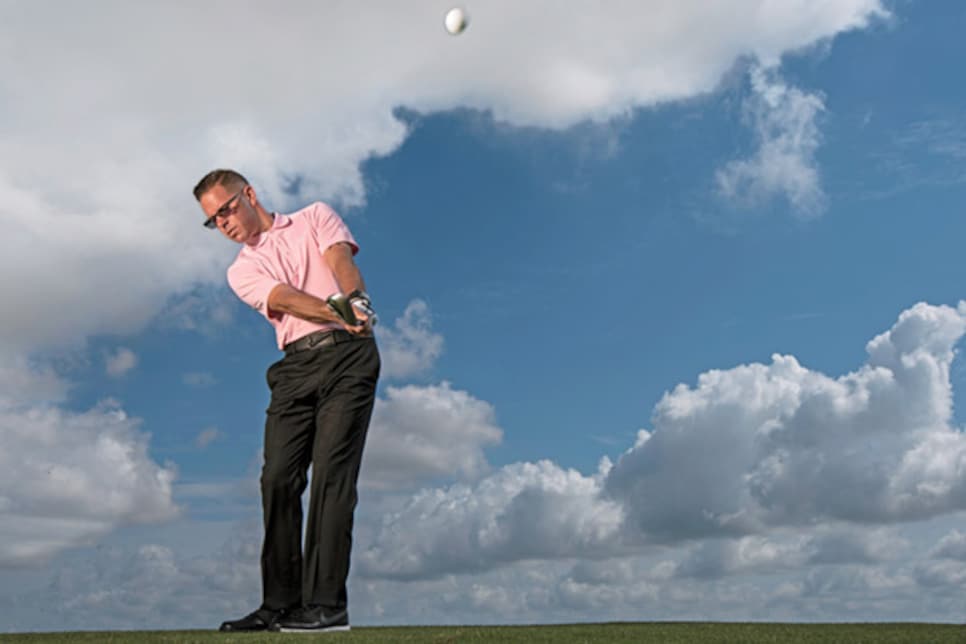 I realize many of you have demanding jobs and a houseful of kids. You have virtually no chance to practice. So when you do get those rare breaks to work on your game, you should spend almost all of your time on shots from 30 yards and in. Why?
According to my friend the statistician Mark Broadie, it takes a tour pro 2.5 strokes on average to hole out from 30 yards. The average golfer is up to a full stroke worse from that zone. That can mean a 10- or 15-shot difference per round.
If you have at least decent distance and can get the ball somewhere near the green on your second shot, focus your practice sessions on knocking your third shot on the green, hopefully close to the hole.
Here's your first short-game practice tip: Small shots require only small swings. Your stance, tempo and energy should reflect that. If you find yourself hitting these greenside shots with a tight grip and a fast-and-full motion, you'll struggle to control the ball. Go easy.
Sean Foley is a Golf Digest Teaching Professional.