Putting
Which Putting Grip Is Best?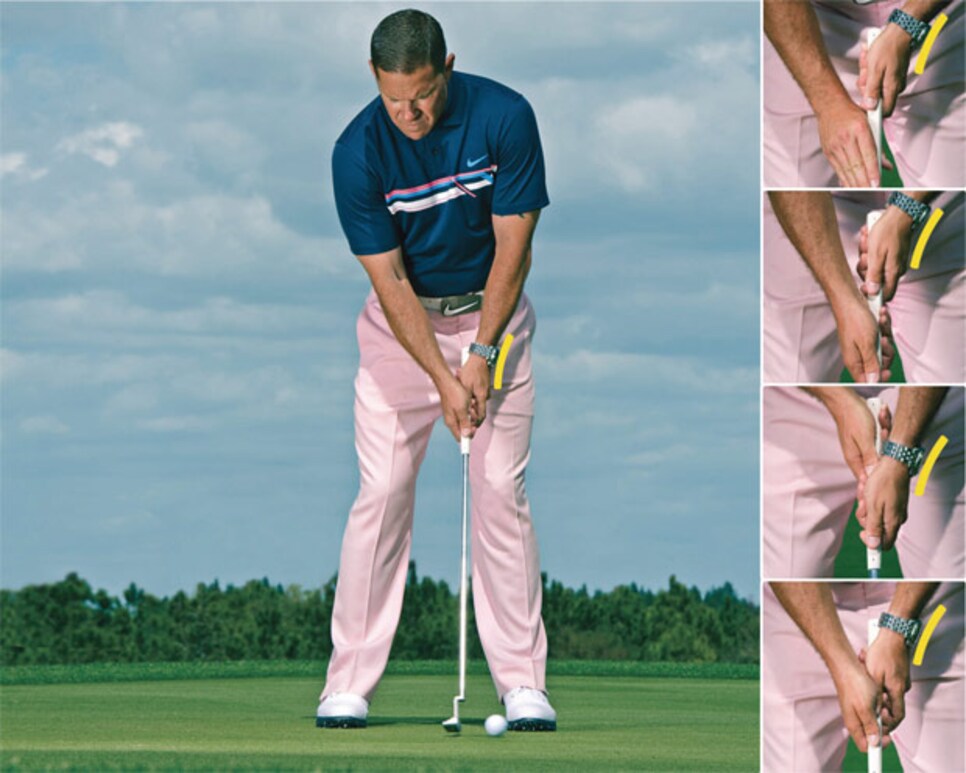 From shafts that anchor into your belly to wild-looking mallet heads to unorthodox grips, putting is the one part of the game where you can really tap into your creative side. Your goal is simply to roll the ball in the hole, and there are many ways to do it effectively.
Honestly, it doesn't matter which method you use, as long your wrists stay still during the stroke. You can see the variety of ways (above, right) that tour pros have had success gripping their putters in recent years. As long as your grip makes it easy to minimize wrist action, then I say go for it.
The most consistent way to roll the ball on line is with a torso-driven stroke--your upper body moves back and through like a pendulum. Your hands move the handle, but the wrists stay still for the most part. A hinging or unhinging of the wrists often alters the face angle and makes it difficult to roll the ball where you want. Because putters have so little loft these days, the position of the face at impact--not the path of the stroke--is almost completely responsible for the direction of the ball.
My advice is to try several different grips until you find one that helps you keep those wrists nice and steady.
THE ONLY SHOT THAT MATTERS IS YOUR NEXT ONE
One of the main keys to playing well is to be in the moment. I've seen golfers of all abilities struggle to forget what has already happened. How many bad drives, putts and chips have impacted scores on ensuing holes? My son Quinn loves the movie "Kung Fu Panda." In one scene the wise turtle Oogway repeats the famous quote: "Yesterday is history. Tomorrow is a mystery. But today is a gift. That's why it's called 'the present.' "
Stay in the present, and your past mistakes won't alter the future.
Sean Foley, a Golf Digest Teaching Professional, works at the Core Golf Junior Academy, near Orlando.