The Loop
Sean Foley is partnering in a new junior golf academy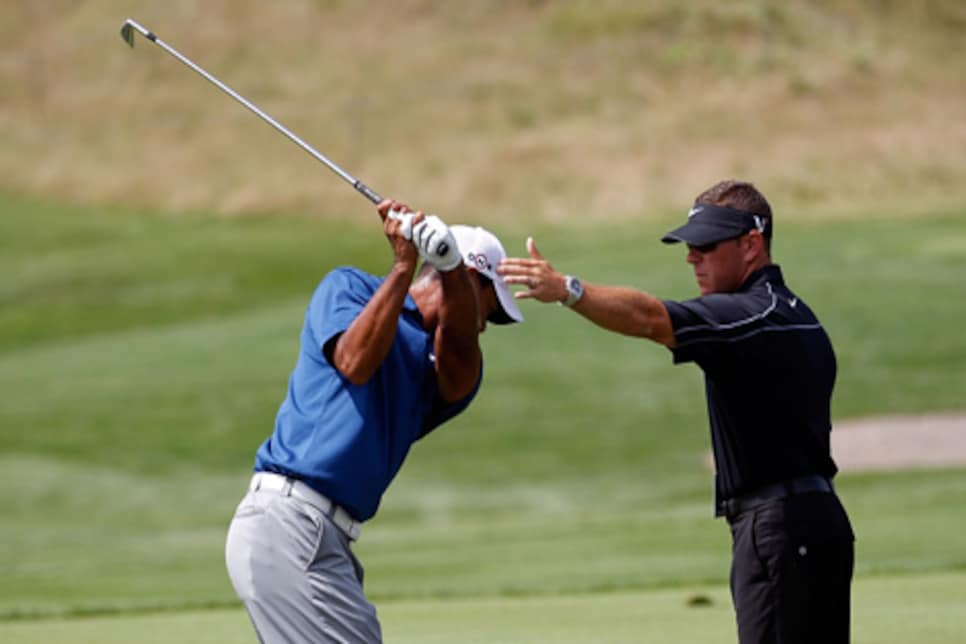 After spending the past decade devoting the brunt of his time to tour pros, golf instructor Sean Foley says he's going to make a much bigger contribution to junior golf. Starting Jan. 1, Foley, one of Golf Digest's 50 Best Teachers in America, will head the Foley Performance Academy at EaglesDream, a private boarding school and golf-learning center in the Orlando area.
"This is a terrific opportunity," Foley says. "I've worked with junior golfers for decades, and it has always been a major focus on my career. But my time on the PGA Tour made it difficult to do as much as I wanted to help kids reach their full potential. I'm still going to work with my professional clients, but when I was approached about doing this, I felt it was the right time in my career to really spend more time working with the next generations of great golfers."
Foley, who worked with Tiger Woods and still coaches tour pros Justin Rose and Ollie Schniederjans, says this opportunity was presented to him by EaglesDream founders Jack and Claire Zhang. The husband-and-wife team first opened the boarding school at the course they own— Timacuan Golf and Country Club in Lake Mary, Fla.—primarily to help promising Chinese junior golfers come to America and continue developing. Several of their former students have either committed to, or are playing for, Division I college golf teams.
The new academy will have an even more "global" enrollment, Foley says, likely including kids born in the U.S. and his native Canada. "It will remain small in terms of the total number of students," he adds. "We want to preserve the quality of interactions between the instructors and students."
Jack Zhang agrees, "Sean's ability to closely connect with students on a soulful level, beyond just swing mechanics, is part of the great value he brings to this endeavor," he says. "Through this unique partnership, we hope to grow the game around the world."