The Loop
The thinking behind Scotty Cameron's new California gallery
If there is one thing Scotty Cameron has been good at -- in addition to designing putters tour players and everyday golfers alike drool over -- it's his ability to create mystique. Not a small part of that has been the exclusivity of his putting studio in San Marcos, Calif., which has been off limits to all except tour pros, leaving everyday players wanting the Cameron fitting experience with their noses pressed up against the glass.
After a tee shot on the seventh hole at Oak Tree National Saturday at the U.S. Senior Open, Jeff Sluman and his playing companion, Doug Garwood, knew something wasn't right. "[It had a] way different sound, little different feel," said Sluman. The reason was the head on Sluman's TaylorMade R11S had cracked, a situation Sluman took in stride. "You know, all drivers eventually will crack," he said. "Unfortunately, mine cracked right there, and it was a big gash. So it was unusable. My backup is in Chicago. Really not doing me much good right now. I guess that's kind of my fault. It was 3-wood the rest of the day."
Although players such as Billy Andrade and Fred Funk attempted to come to Sluman's rescue by offering their backup drivers, they weren't the same model and the adjustable cog wouldn't allow Sluman to put his driver shaft in them. Although Sluman went to a local golf store and found a replacement, he was prepared to go with just his 3-wood in the final round. "I think it's a better 3-wood course than driver course," he said of the layout in Edmond, Okla. "You know, there are a few holes you'd like to have the driver, but it's really not a huge deal."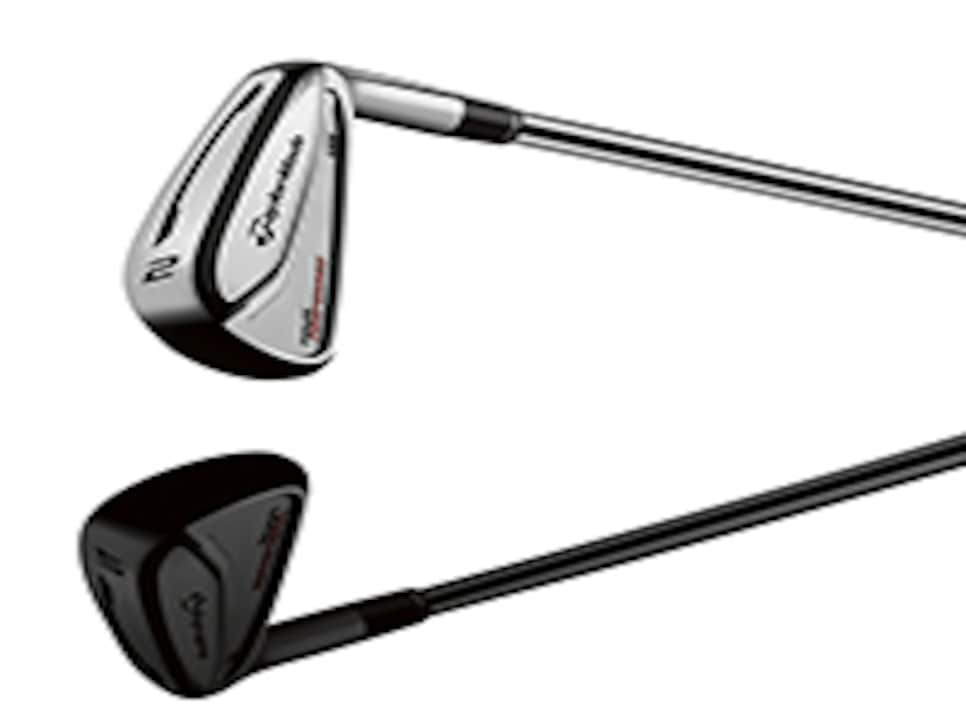 PRICE: $199 (Lofts: 16, 18, 20 degrees)
A 455 Carpenter Steel face and a slot in the sole boost ball speed in this driving iron-type club. Justin Rose had one in the bag for both of his recent wins.
Colin Montgomerie changed putters after 36 holes of the U.S. Senior Open, using an Odyssey Versa 90 #7 for the weekend. The counterbalanced putter had a standard SuperStroke grip. . . . Rory McIlroy unveiled an addition to his bag via social media, posting a photo on Instagram prior to the Aberdeen Asset Management Scottish Open of a Nike prototype iron stamped "MMPROTO" with the comment, "A little something new this week." McIlroy was expected to use the club at the British Open. . . . Inbee Park had a one-of-a-kind Ping putter in the bag at the Ricoh Women's British Open. The putter was a Serene Craz-E Too model that borrowed technological attributes from other Ping putters. The 33-inch club had a face insert used in the company's Scottsdale line, and its alignment plate was from the Scottsdale TR line.