New putters
Scotty Cameron's new Monoblok putters: What you need to know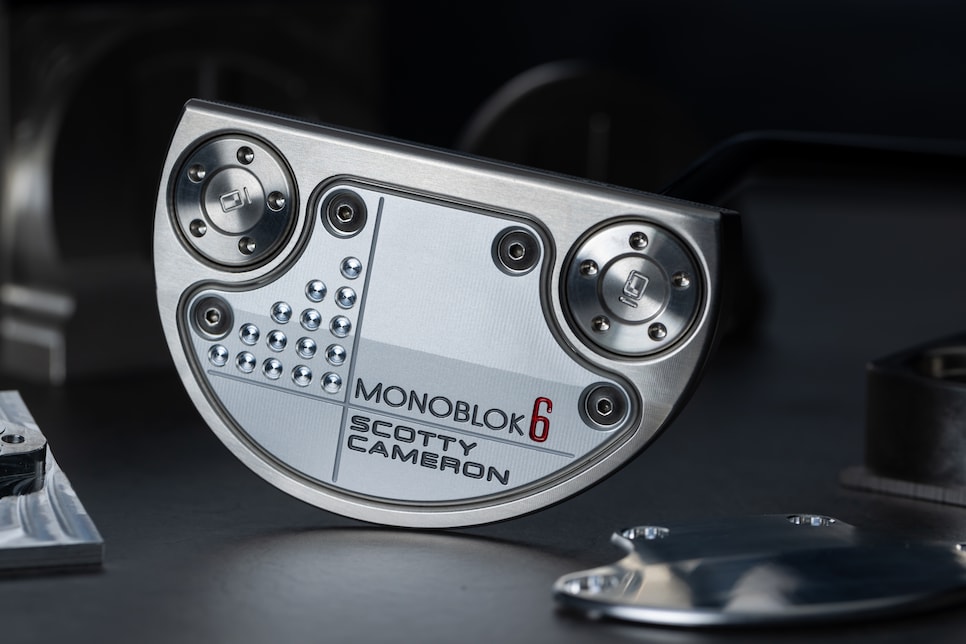 WHAT YOU NEED TO KNOW: Two new Scotty Cameron rounded mallets, the Monoblok 6 and 6.5, will be available in limited quantities. The 6 features more of a face-balanced setup while the 6.5 boasts a "jet neck" for those with more toe flow to their stroke.
AVAILABILITY/PRICE: The limited release Monoblok putters will be available at Titleist golf shops worldwide on Oct. 7. Price is $650.
THE DEEP DIVE: Scotty Cameron's name is synonymous with putter creation, and the master craftsman's latest effort, the limited-edition Monoblok line, takes its inspiration from an automotive wheel crafted from a single block of metal as well as his rounded mallet GoLo design. While the look is familiar, the Monoblok 6 and 6.5 have a new head shape in two, purpose-specific neck and shaft configurations.
"Tour players who game compact mallets have been partial to our GoLo shapes since we first introduced them in 2012," Cameron said. "We had several requests for a model that's in between the 5 and 7 sizes, so we created the Monoblok 6 and 6.5. … We all like options, so one comes with a single mid-bend shaft configuration, and the other with our jet neck for guys looking for a little more toe flow. In keeping the color palette clean and monotone, as well as the extensive milling process from solid stainless steel, the name Monoblok just fit."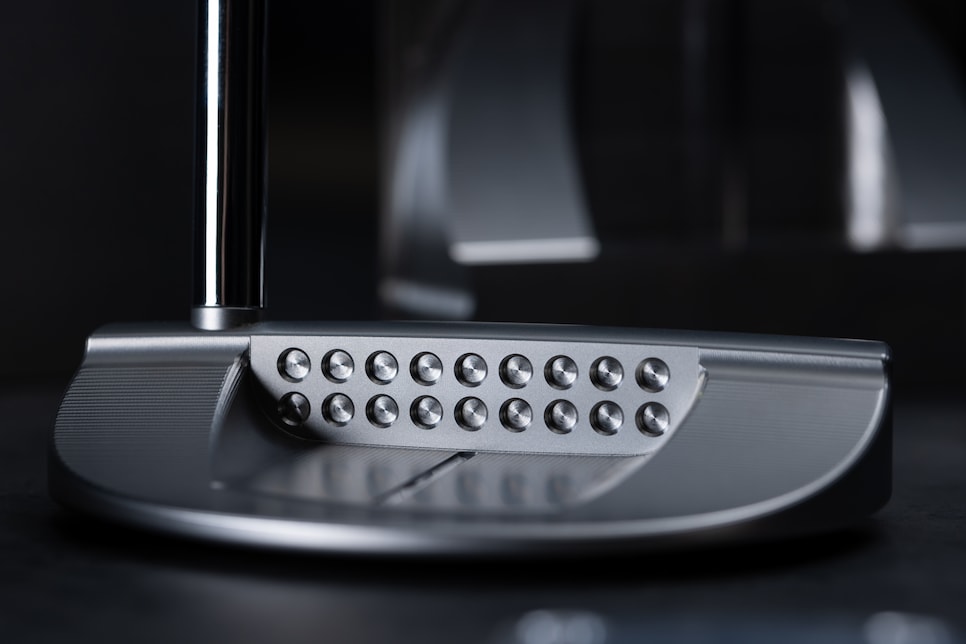 Milled from solid 303 stainless steel, the Monoblok 6 and Monoblok 6.5 feature an industrial machined metal bevel design, a misted anti-glare stainless-steel finish, a Pistolero Plus grip, a custom shaft band and a model-specific headcover. The "6" nomenclature signifies the line's size that fits between the GoLo 5 and 7.
Each putter incorporates customizable stainless-steel heel-toe sole weights that match to the putter's length to ensure constant weight and feel at each length, as well as an aircraft-grade 6061 aluminum sole plate that shifts weight to the perimeter of the head for better balance and stability.
The 6 and 6.5 each boast the same head dimensions and solid face. However, the 6 utilizes a mid-bend shaft for a nearly face-balanced setup while the 6.5 employs a jet neck for players who favor a putting stroke with a bit of toe flow A small number of left-handed 6.5 putters also will be offered.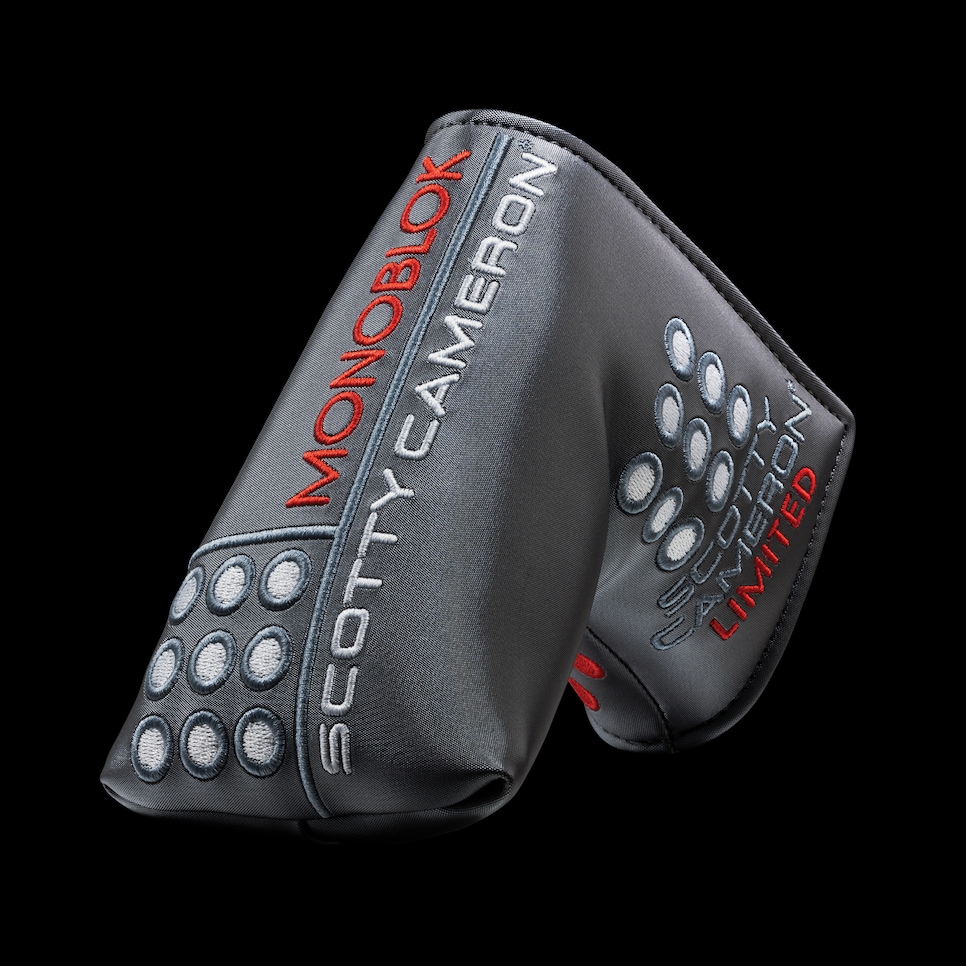 Because Cameron aficionados appreciate the small details, each Monoblok putter is accessorized with a Pistolero Plus grip with gray Scotty Cameron lettering and a slightly built-up lower hand profile. This new grip complements an embroidered, custom-designed Monoblok headcover. A stepless steel shaft includes the line's Monoblok shaft band as well.