Scottish Open
Spieth, Cantlay miss the Scottish Open weekend, and a Ryder Cupper makes an ace followed by a disastrous short miss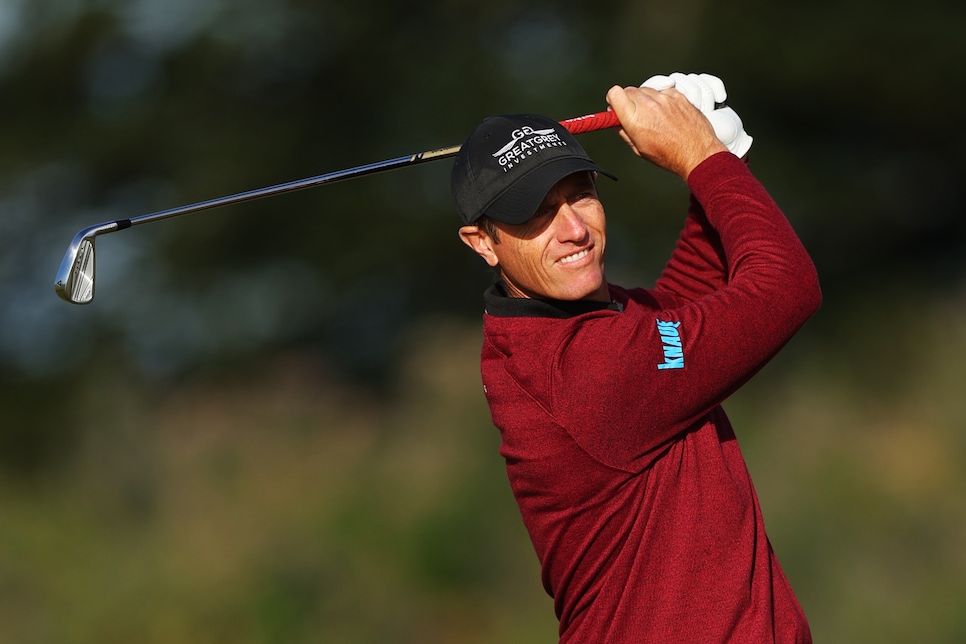 Nicolas Colsaerts made two eagles in the second round of the Scottish Open, but ultimately missed the cut.
Andrew Redington
GULLANE, Scotland ­— It happens every week, of course, even in the biggest events. Or maybe even especially when the starting lineup is particularly strong. Inevitably, not everyone plays well and some notable names leave disappointed, having failed to qualify for the final 36 holes.
The Scottish Open at the Renaissance Club was no different on Friday, although given the weather forecast over the weekend, many who did shoot more two under par over the first two rounds will be leaving East Lothian harboring mixed feelings. With the Open Championship at Hoylake looming next week, some will surely see a few days of practice as preferable to another two days battling wind and rain north of the border.
Still, at least one man who missed the cut by one agonizing shot was clearly not feeling that way. After an opening 73 on Day 1, former Ryder Cup player Nicolas Colsaerts clearly need something special from his second circuit of the Tom Doak design if he was to hang around for two more rounds.
And wouldn't you know the 40-year-old Belgian did just that. At least for a while. Two birdies and seven pars over the opening nine holes had Colsaerts back to one over par for the tournament and still needing three more birdies. As it turned out, only one arrived on the back nine. But so did two eagles—an ace at the short 14th and a 3 at the long 16th.
That, however, was the good news. Over the last six holes, the three-time DP World Tour winner also made three bogeys. The last came on the 18th, where Colsaerts missed from no more than 30 inches for the par that would have seen him safely into the third round. Knowing the situation, he left the green a disconsolate figure, the sight of him, head back, staring skyward, the lasting image of an eventful round of 66.
"I've been chasing a hole-in-one in professional golf for 20-something years," he said. "I'm super happy that it happened in Scotland. I've always played well in the Scottish Open and I've had a special relationship with these people since Day 1. The walk down from the tee was exceptional. It was smiles all around. I was extremely happy. I couldn't have dreamt of doing it at a better place."
Other notables heading south to Liverpool and Hoylake early include Adam Scott, Ludvig Aberg, Patrick Cantlay, Adrian Meronk, Justin Rose, Luke Donald, Matt Fitzpatrick and Jordan Spieth.