PGA Tour
Masters champ Scottie Scheffler jokes that he might put LIV's Bubba Watson at his own table for Champions Dinner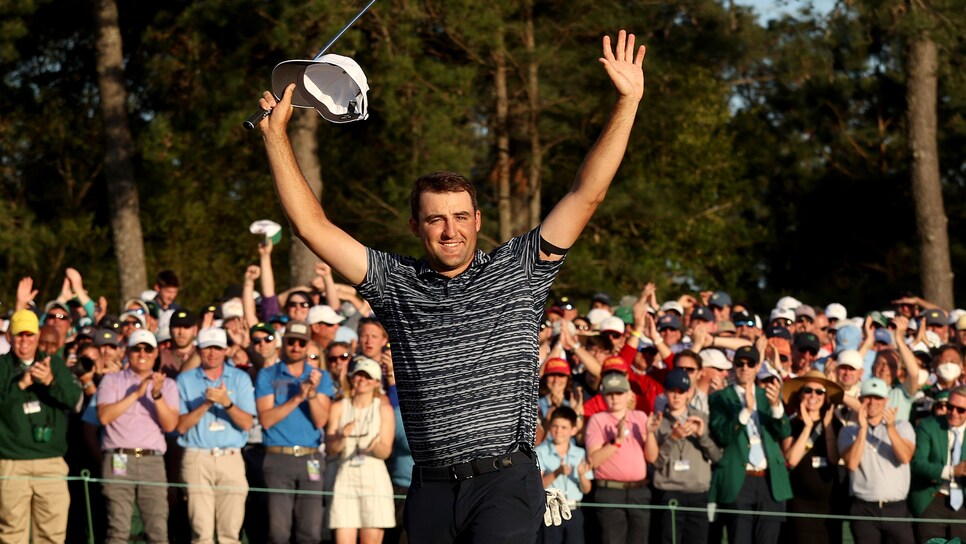 Scottie Scheffler on the 18th green after winning the 2022 Masters.
Jamie Squire
KAPALUA, Hawaii — Masters champion Scottie Scheffler took a vacation in Tennessee last year and just so happened to bump into two-time Masters winner Bubba Watson in a restaurant. This occurred not long after Watson had decided to give up his PGA Tour membership and join the LIV Golf Series.
As the reigning Masters champion, Scheffler is the host of this year's Champions Dinner, which is held annually at Augusta National Golf Club on Tuesday night of tournament week. The Texan has given some thought to his menu choices for that evening. He also has considered the potentially awkward dynamics that might permeate the affair with LIV Golf members who own a green jacket in attendance.
"One thing I keep going back to, and it's probably only funny to me," Jon Rahm said, "but I think the Masters Champions Dinner is going to be a little tense compared to how it's been in the past. So I keep thinking about it because I wish I could be there and just be able to see how things work out."
Scheffler found a way to make light of it when he chatted with Watson. "I told him that I was just going to have a separate table for him in the corner by himself," Scheffler said, laughing at the memory. "Only kidding, obviously."
Such is the state of golf in this new era of LIV Golf. The Masters will be the first event of 2023 in which LIV golfers will compete in a PGA Tour-sanctioned event after Augusta National revealed last month that past champions and other players exempt via various categories—such as world ranking status—will be invited to the year's first major.
Of course, prominent players from both sides of the feud will be breaking bread (and, hopefully, nothing more) together at the Champions Dinner on April 4. Rahm is right. It could be a little tense.
Jokes aside, Scheffler sincerely hopes that is not the case.
"In the world of golf, I think it's definitely a little sad what's happening," Scheffler said Wednesday at the Plantation Course at Kapalua Resort, where he is competing in the Sentry Tournament of Champions. "It's kind of weird this week. I get to my locker, and my locker's next to Cam Smith's locker, because he's a past champ here, and he's not here. So it's a little strange, but golf will move on. I think this stuff just takes time. Things will heal and we'll see what happens."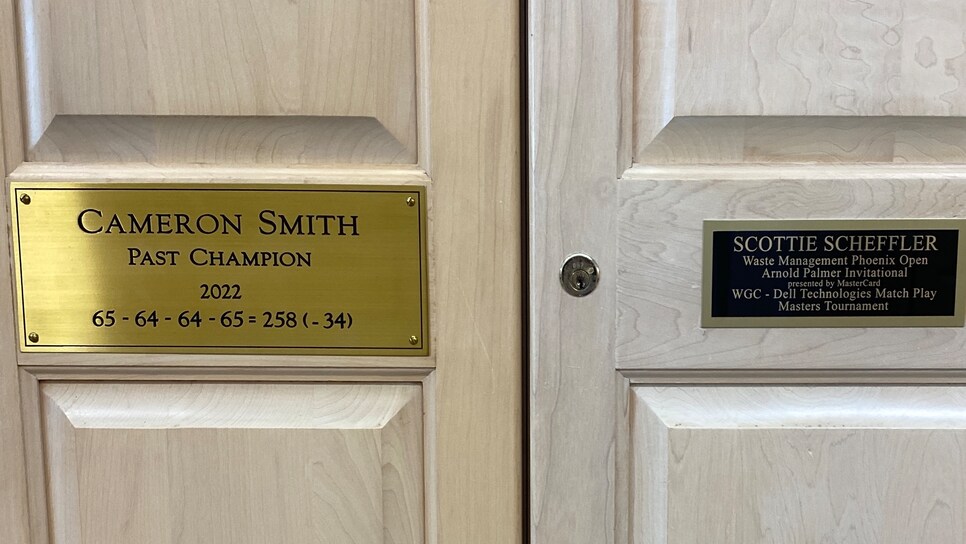 Smith not only is a past champion here, but he would have been the defending champion this week had he not left the PGA Tour for LIV after winning the Open Championship in July.
Scheffler is counting on the prestige and traditions of the Masters to perhaps mute some of the underlying animosity that might exist between the two factions. Can longtime rivals Tiger Woods and Phil Mickelson, hard-core defenders of their respective tours, put aside their differences and enjoy a night of camaraderie for a few hours in the company of Jack Nicklaus, Tom Watson, Gary Player and Ray Floyd, among others? How much will Fred Couples, another staunch PGA Tour supporter, have to say to Sergio Garcia, a noted tour detractor?
"I think there's so much history with the game and the PGA Tour and Augusta [and] I think for a few weeks a year we can put all that aside, especially with Augusta National being such a special place and with the history of the game and whatnot," he said. "I think we can put all our stuff aside and just get together for a fun meal, all in a room together and just kind of celebrate the game of golf and Augusta National and just hang out."
Nice thought. Adam Scott, winner of the 2013 Masters, holds a similar opinion. The Champions Dinner is no place for any agenda beyond the attendees celebrating their common bond.
"I'm not one, personally, to care about who's got it in for who else or what issues there are in the game right now," Scott said. "I'm genuinely just looking forward to that dinner, I don't care who's there. It's one of the greatest nights of my year, every year. Obviously, this has all been disruptive. But all those guys who've won the Masters deserve to be there, and I will celebrate everyone who is in that room as someone who is part of the same club as a Masters champion."