Instruction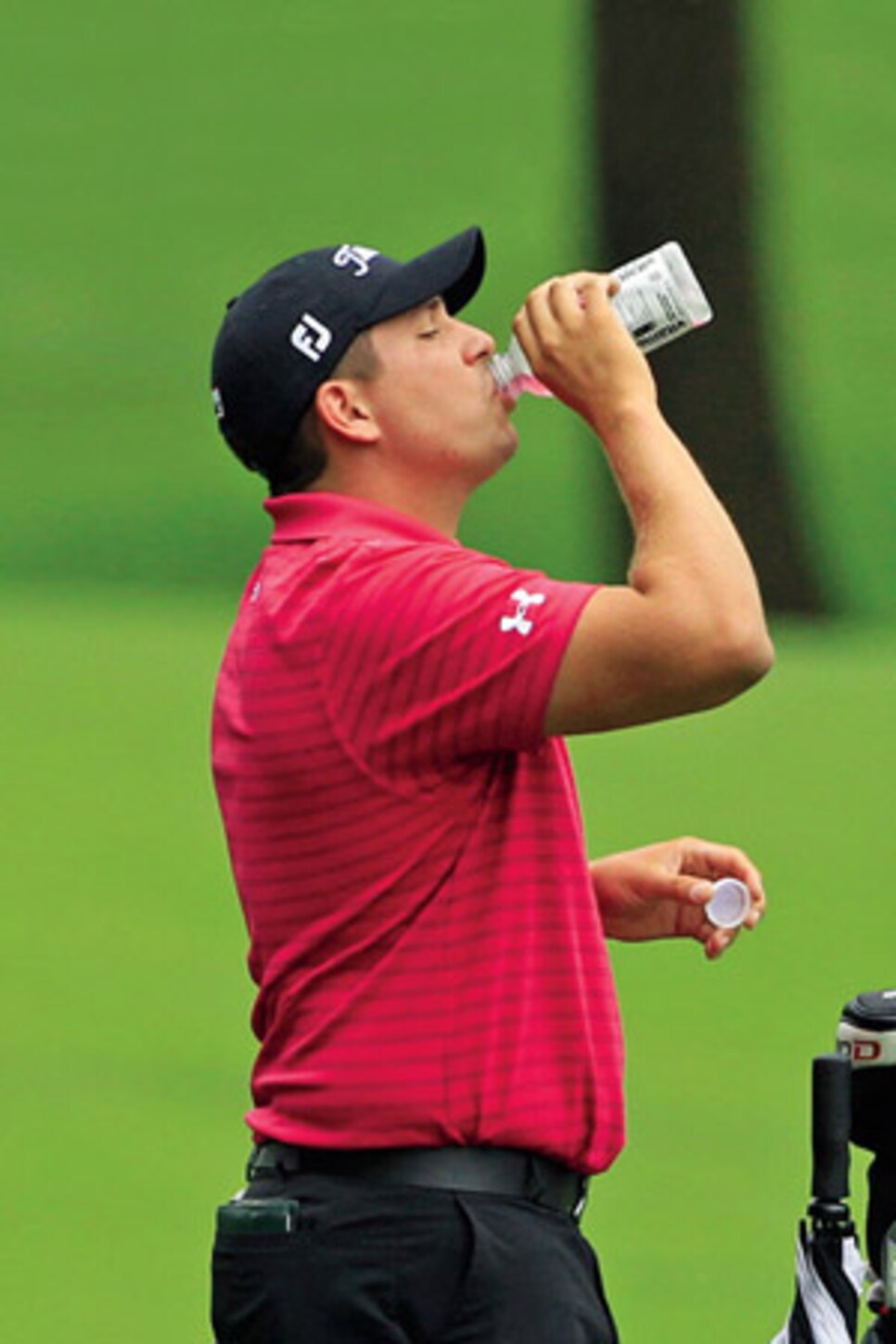 Ordering a heavy lunch is the dumbest mistake you can make on a hot, humid day. The bacon cheeseburger and fries might look good on the menu, but as soon as you step outside of the air-conditioned clubhouse you'll want to curl up and take a nap. Staying mentally focused is the main challenge of playing in the heat. To give yourself a chance, get a salad or something light. Fruit and nuts stay fresh longer in extreme temperatures, and you can just keep snacking on those.
This should be obvious, but a lot of amateurs don't think about it until they get to the course. If you've spent the morning slugging coffee or soda, the bottle of water you grab on the way to the first tee isn't going to do much. The battle's already lost. Being hydrated begins with drinking lots of water as soon as you wake up, and then moderating your caffeine intake.
With all the great synthetic fabrics that wick moisture and keep you cooler, be sure to find the kind that complements your swing. Being comfortable is a huge factor.
If you have just one towel, which you use to wipe mud and sand off your clubs, the clean real estate on it is going to shrink fast. Make life easier by bringing another towel to dry your hands and face. When it's really hot and humid, I like to dry my palms before every shot.
Scott Stallings, 27, won his first PGA Tour event in a playoff at the 2011 Greenbrier Classic, during a week when the average high was 98 degrees.