News
Scott Parel's closing 63 gives him a three-stroke victory in Boeing Classic, his first PGA Tour Champions win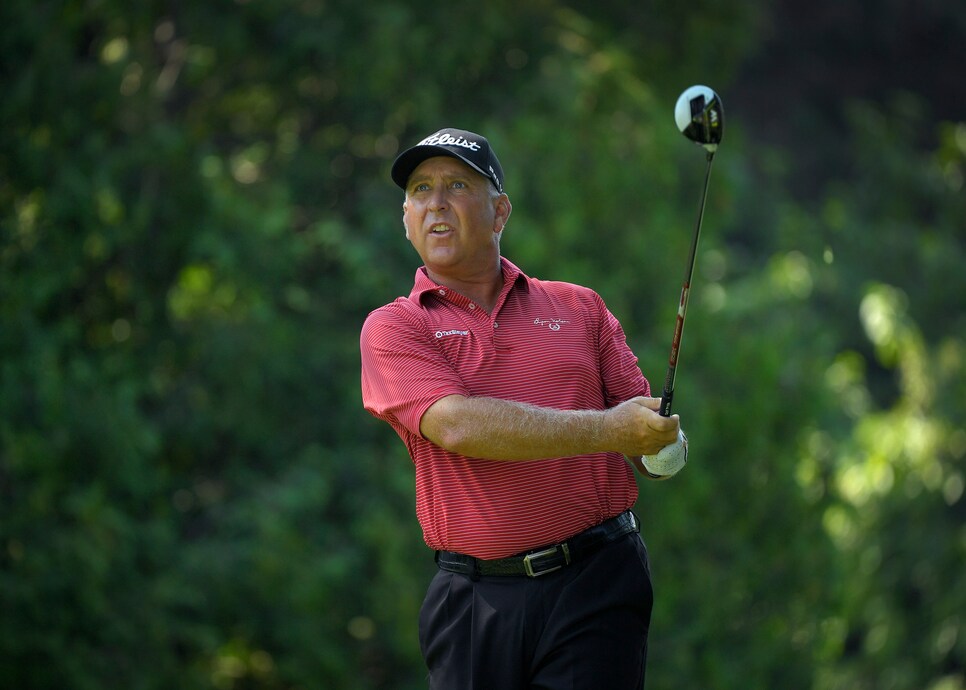 Scott Parel played less like a journeyman in pursuit of a first victory than a veteran accustomed to winning on Sunday, resulting in a three-stroke victory in the Boeing Classic.
Parel, 53, birdied the last six holes of the front nine at the TPC Snoqualmie Ridge outside Seattle to take the lead, then stubbornly held on to it to win by three, his first PGA Tour Champions victory in this his 57th start.
"Very special, obviously," he said. "It's so new. I've been playing so well I've been thinking I was able to win. I was hoping I could put it together. Like I [said] after Friday, it's like a dream out here. I pinch myself when I'm out here, and to actually win is a blessing."
Parel put the tournament away with birdies on 16 and 17, the latter with a 50-foot right-to-left birdie putt over a ridge and downhill. He shot a nine-under par 63, a career best on the PGA Tour Champions, that was four shots better than anyone who finished in the top 10 and nine strokes better than the 36-hole leaders, Kevin Sutherland and senior tour rookie Ken Tanigawa.
Sutherland, who shot a 12-under par 60 on Saturday, closed with a one-under par 72 and finished second. Tanigawa, who led briefly on the front nine, shot a one-over par 73 and tied with Miguel Angel Jimenez for third.
A Georgia graduate who did not play college golf, Parel did not turn pro until he was 31, never qualified for the PGA Tour, and won only once in a long and generally unproductive career on the Web.com Tour.
But his senior years have been more profitable, notably in 2018, when the $315,000 he earned for his victory on Sunday pushed his season earnings to $1,024,945.
"People always have asked me, well, who is your sponsor? And it was always my wife," he said. "She kept us above water through a lot of years. Not until I got in my late 40s did I start to have any success. There's been a lot of ups and downs. I love to play golf. I'm so blessed to be able to play for a living."
The two making their PGA Tour Champions debuts, Darren Clarke and Chris DiMarco, finished tied for 24th and 73rd, respectively. Clarke finished at six-under par 210 (68-76-66), while DiMarco was at 10-over par 226 (74-75-77).